Pep Guardiola And The Uefa Champions League; A Jinx Or Coincidence?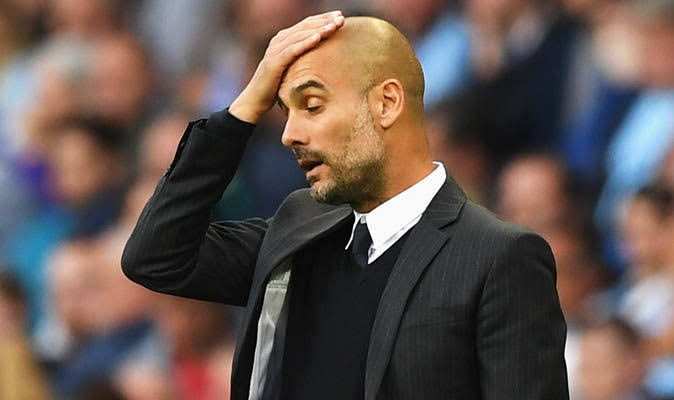 ---
---
Since Barcelona, Pep Guardiola hasn't won the Uefa Champions League despite spending a billion pounds in the different elite clubs he's coached. He's actually failed with Bayern Munich and now he's failing with Manchester City, is there an underlying reason as to why this is so? The truth is, Pep Guardiola is a great tactician, he's a technical guru and he's obviously one of the greatest football managers of all time but then he's the kind of manager that relies on money, buys the best of players in other to brings hide genuity alive. I'll probably say he's one of the luckiest managers too because he's had the choice of selecting the teams he wants to manage and the fact that he managed Bayern Munich and currently managing Manchester City tells something.
These two teams are obviously on of the richest teams in Europe and when he managed Bayern Munich (Guardiola) he couldn't really do anything spectacular other than to win the league which was already like a default trophy at the allianz arena. He won a couple dfb pokal titles which which also nothing exceptional but then he was majorly expected to win the UCL with Bayern Munich and that was why a manager of his caliber was brought to the Bavarian. Truth was, Bayern Munich was already a success locally but then they've not been successful as the likes of Real Madrid and Barcelona internationally having only won three champions League trophy prior to employing Pep Guardiola.
But then he couldn't replicate his success at Bayern Munich like he did in Spain and this was obviously why he was sacked. One could begin to wonder how come he didn't dominate the UCL having a heavy squad with players he equally signed in Medhi Benatia, Thiago Alcantara, Mario Gotze and many others. It turned out that they couldn't do well in the international scenes and this was obviously why the Spanish tactician was relieved of his duties at the club. Well a one time failure despite having the right resources might not even be something that bites that hard but the fact that he's successfully failed to take bring the holy grail to the citizens after three years of constantly buying the best and having the right resources Makes it quite a thing of concern.
However Guardiola is entitled to the criticism he's getting as of late and this is because he's got the resources and he was specifically brought in to win the UCL at both Bayern Munich and Manchester City and he's currently faltered. Can we call this ill luck on the part of Guardiola or just tactical ineptitude on the part of both City and Bayern? Lyon were probably the underdog in the contest and with woeful performances from players like Raheem Sterling, Lyon smartly and comfortably beat the noisy neighbors and once again, heads are being rolled and I feel Guardiola may just face the sack next season should he fail the win the EPL title and especially the champions League.
Without a doubt, I don't think this failures is the fault of Guardiola. He's coached at the biggest stage of football and he's overcame I however feel that I'll call his failure to deliver the UCL at Bayern Munich a one time thing, while his failures so far at Manchester City, the mental immaturity of Manchester City players having no inkling whatsoever of what it means to win or compete in Europe. I eventually feel Manchester City will win the UCL but it won't be with Manchester City because it'll take up to ten years or more if constantly playing in the UCL to win it. So far, Guardiola has been largely unlucky and I feel if the Real Madrid job isn't available after his stinct at Manchester City he might just decide to be the national team manager of Spain or retire from professional management all together.
---
---
---
---
Interested in some more of my works?
---
---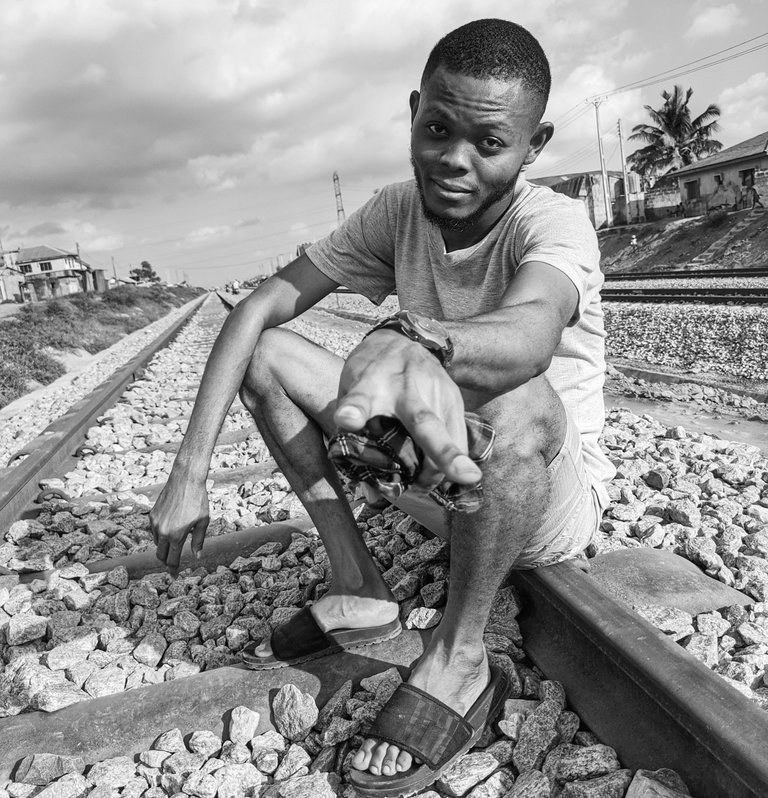 ---
My name is @Josediccus, a young Nigerian student who is a Vlogger, A Psychologist, Poet And Sports Writer/Analyst. I'm using my contents as a process to create shared meaning as well as create expressions through which people on/off hive can relate. I believe content is a process to be enjoyed and relished and I'm up for any collaborations in my field stated above. Cheers
---
@Josediccus, your brother-in-pen & heart
---
I'm hoping to reach more people who are broken at heart and spirit, so share on any platform or reblog
---
---
---