Every child wants to grow up, dreaming of achieving something significant in this life. Some children wants to become a famous singers, others wants to be an actors or an athletes.
My first passion in life was football. In fact, it has not changed yet. I don't remember when I became interested in football because I was very young.
My grandfathers and my father are big fans of sports and especially football, and maybe for me it was impossible not to fall in love with this sport.
Ever since I was very young, I always ran after the ball and in my neighborhood.
After many requests, my father enrolled me in the local football team, where I started training every day. Тhe name of my first team is FC Etar Veliko Tarnovo and currently they are playing in First Bulgarian League.
I started playing for the team when I was 8 years old and my position was a right back.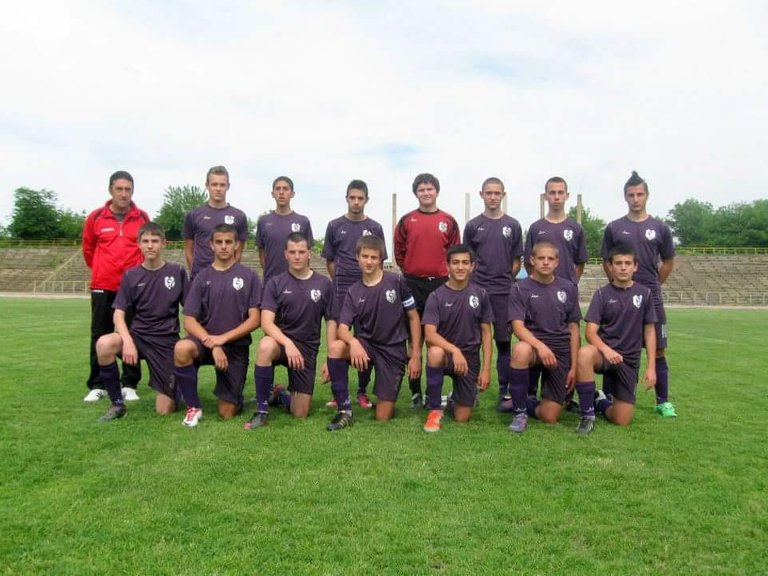 My first coach was a legend of Bulgarian sport and I learned a lot about this sport from him.
As I outperformed everyone with my speed, the coach decided that it would be better for me to be right wing.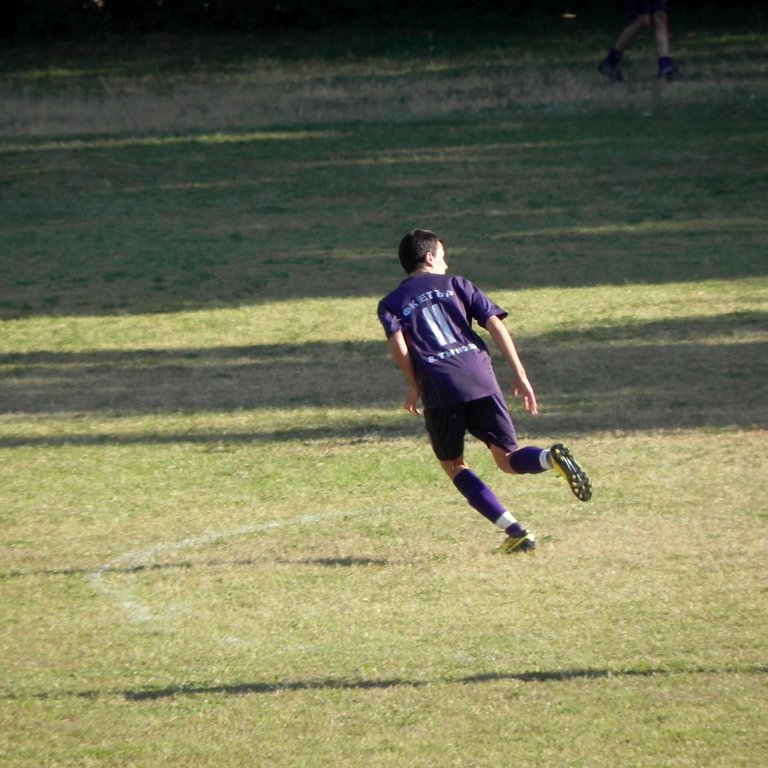 Many times the coaches from our football academy called me to play for the teams which were 4 years older than me.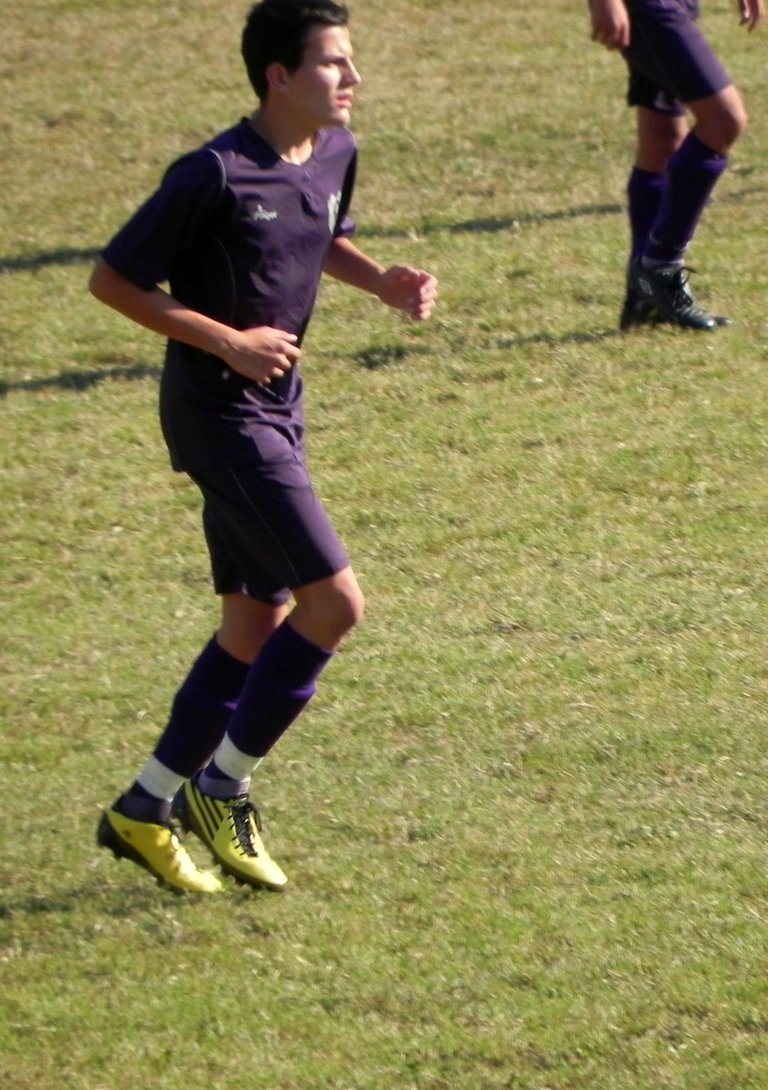 I also used to play as a central striker, but I preferred as a winger.
Our team was pretty good. To this day, we are good friends with some of my teammates. Every day we trained together (sometimes even twice) and on the weekends we played our matches against the other teams.
Apart from my club team, I also played for the school team.
Our team was very good and we became champions of the region.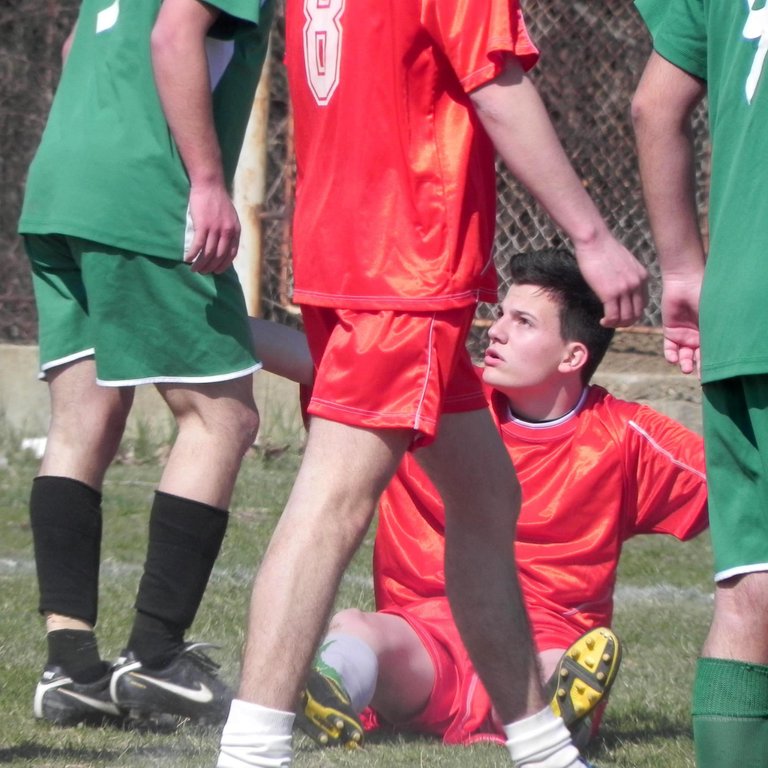 The matches for the school were very interesting because all the students and teachers came to watch us.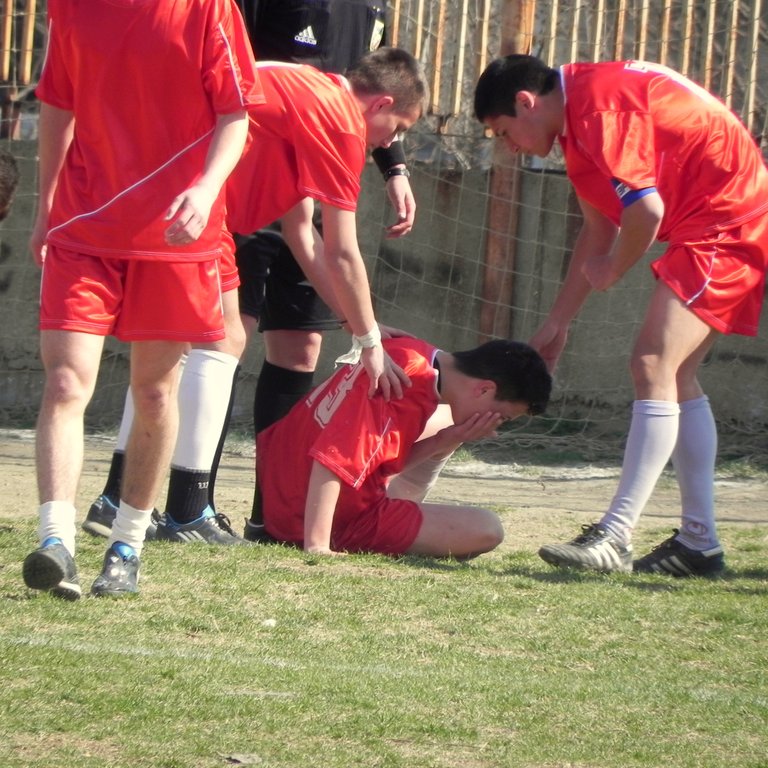 This photo is from the final match in which we won the cup. Minutes after I was hit, I scored a goal with my head and that's how we won.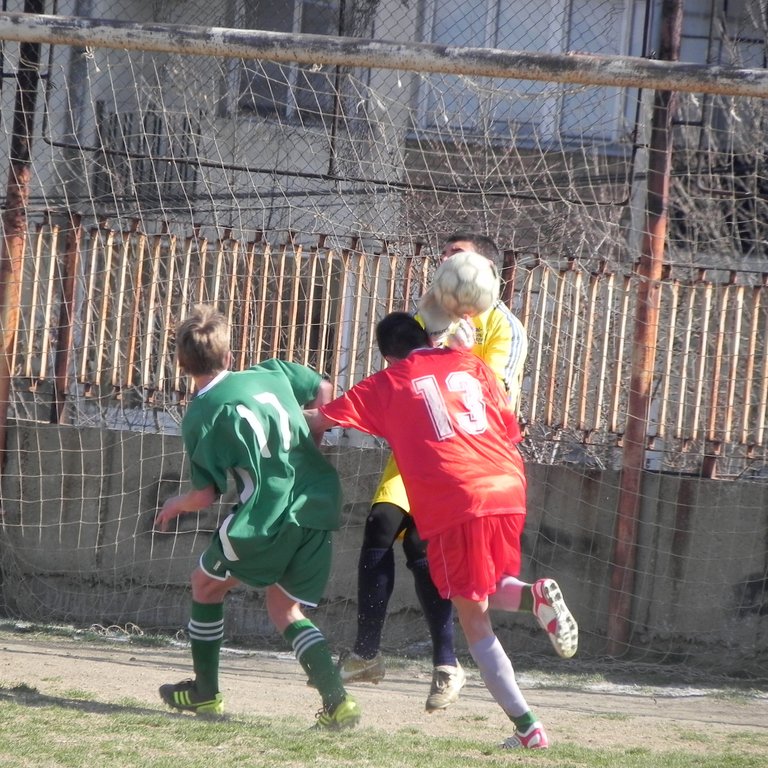 I don't know how many games and how many goals I've scored in my life, but definitely the feeling every time it's amazing :)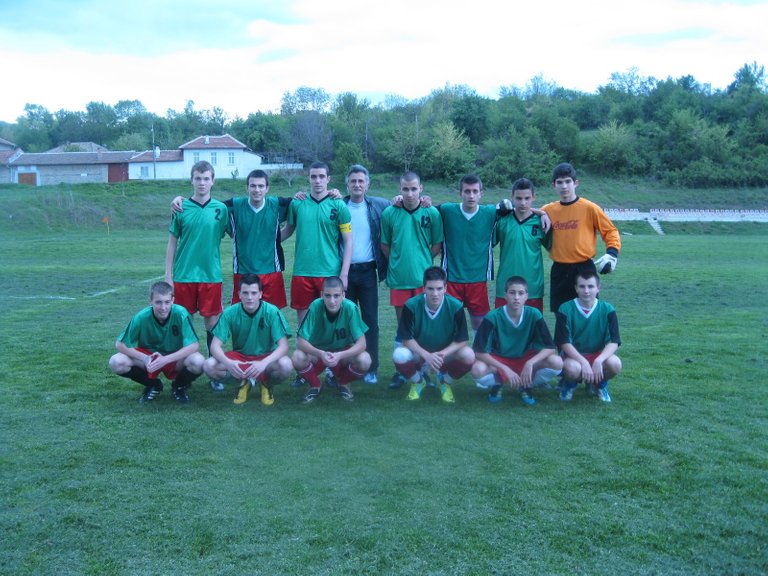 I played with number 4 for the school team because one of my favorite players is Real Madrid captain Sergio Ramos.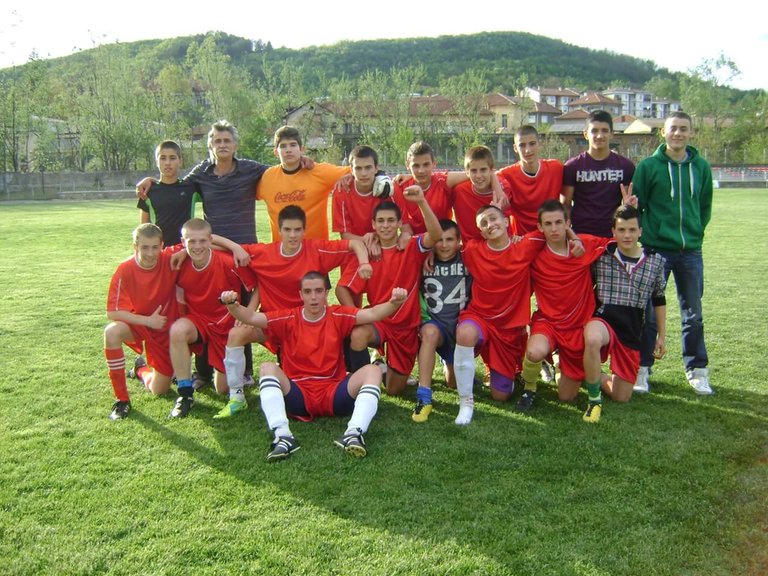 One of the nastiest things is to somebody to put a "bunny" on you.
After a few good years in the Еtar, I joined to another team from different city- Yantra Gabrovo.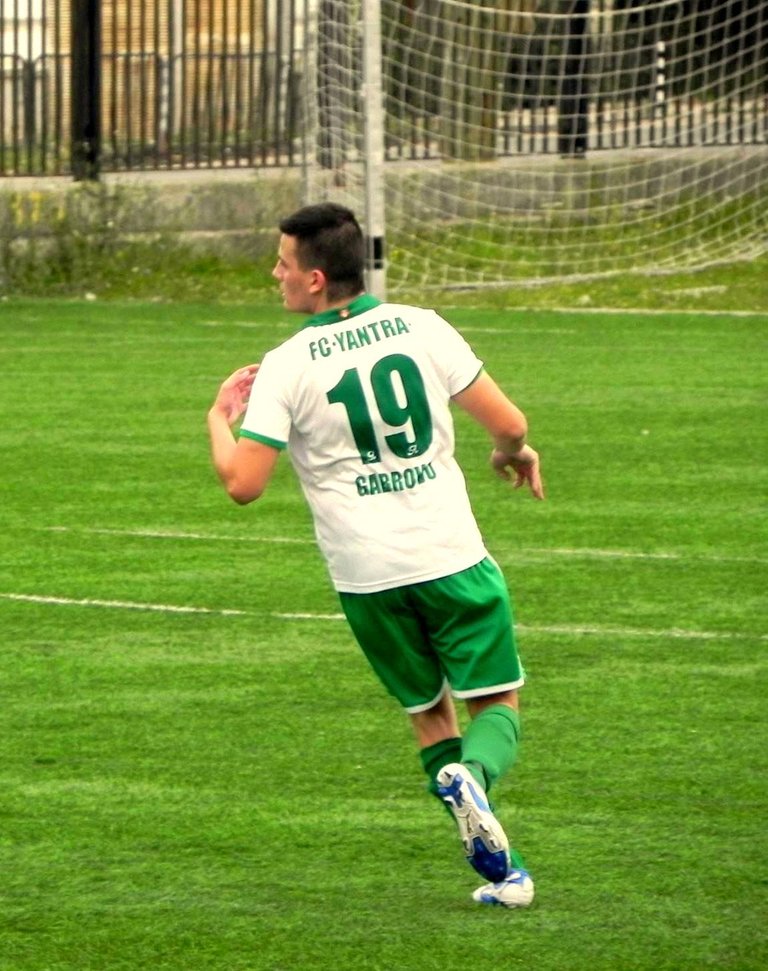 In this team I stat playing with number 19 and since then I'm @lyubo19 :)))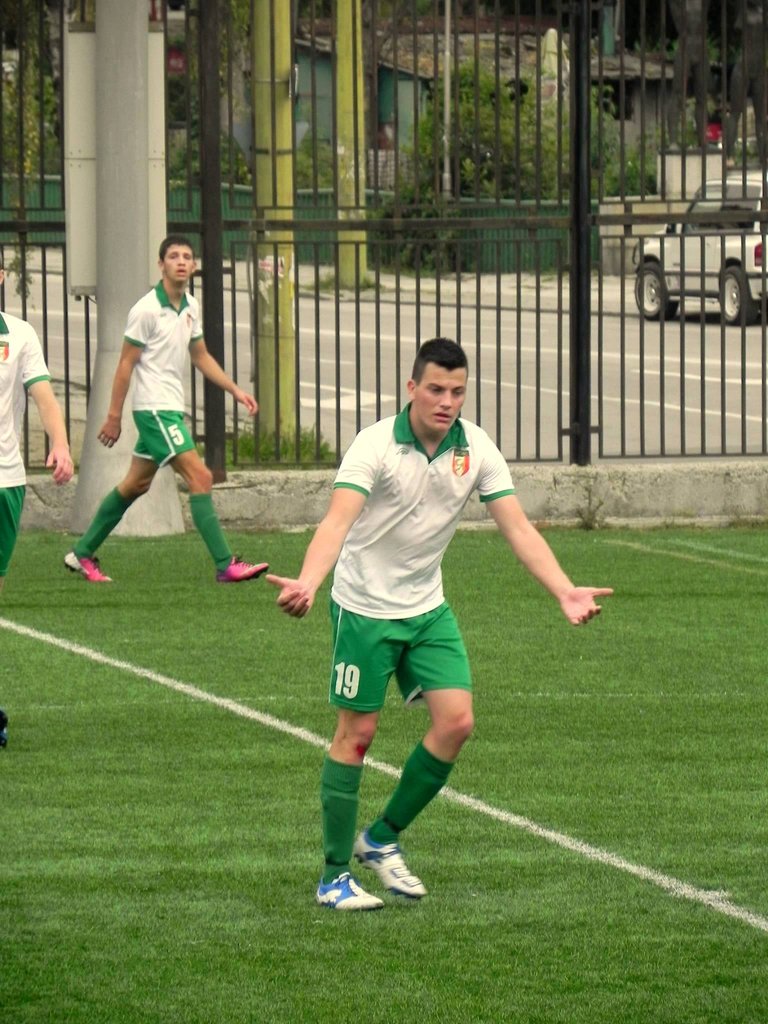 I always want to play with the ball, even when I have a blood on my legs.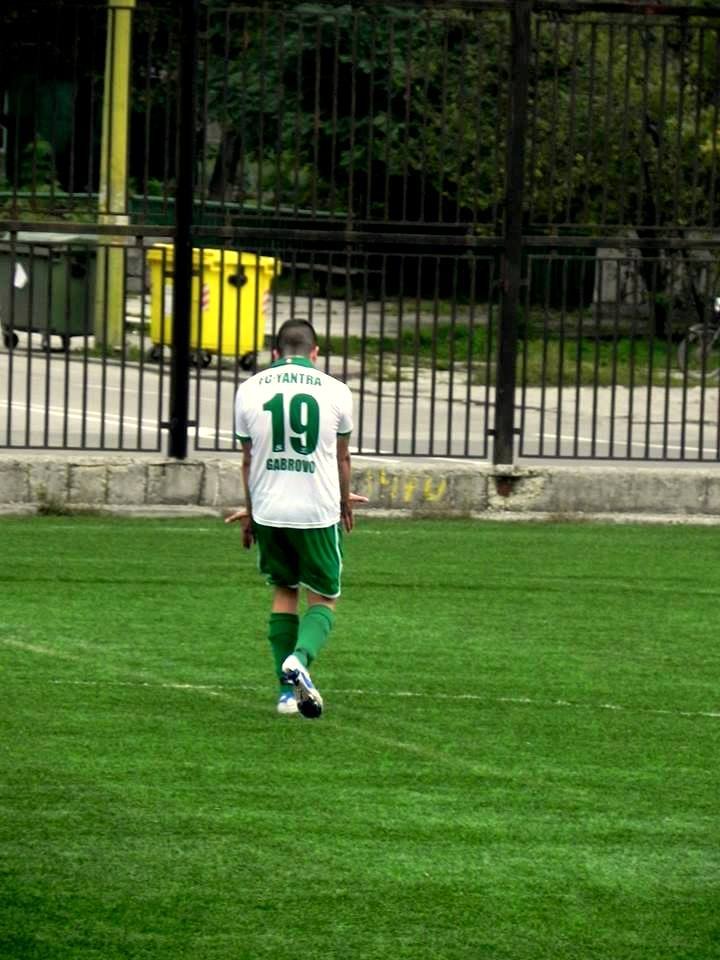 When they don't pass me, I get angry😂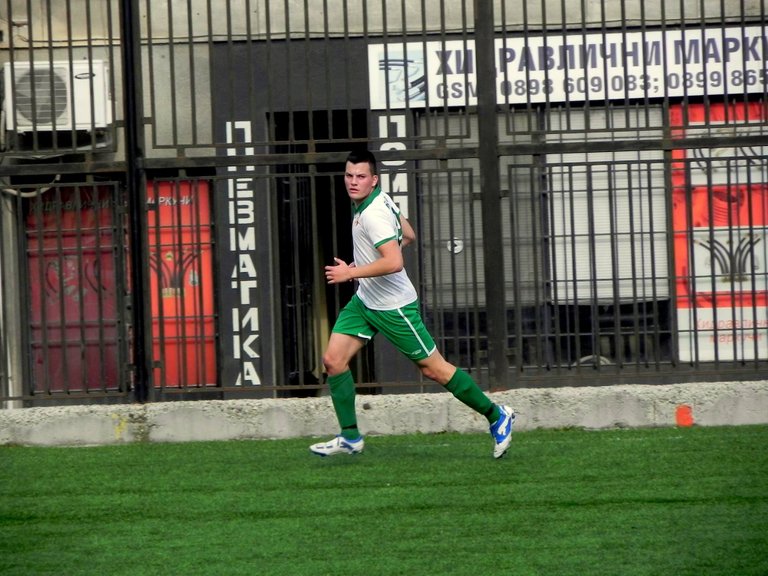 These photos are from 6 years ago. I am currently at least 40lbs more.
Unfortunately, I failed to become a footballer, but as my mother says "a blessing in disguise".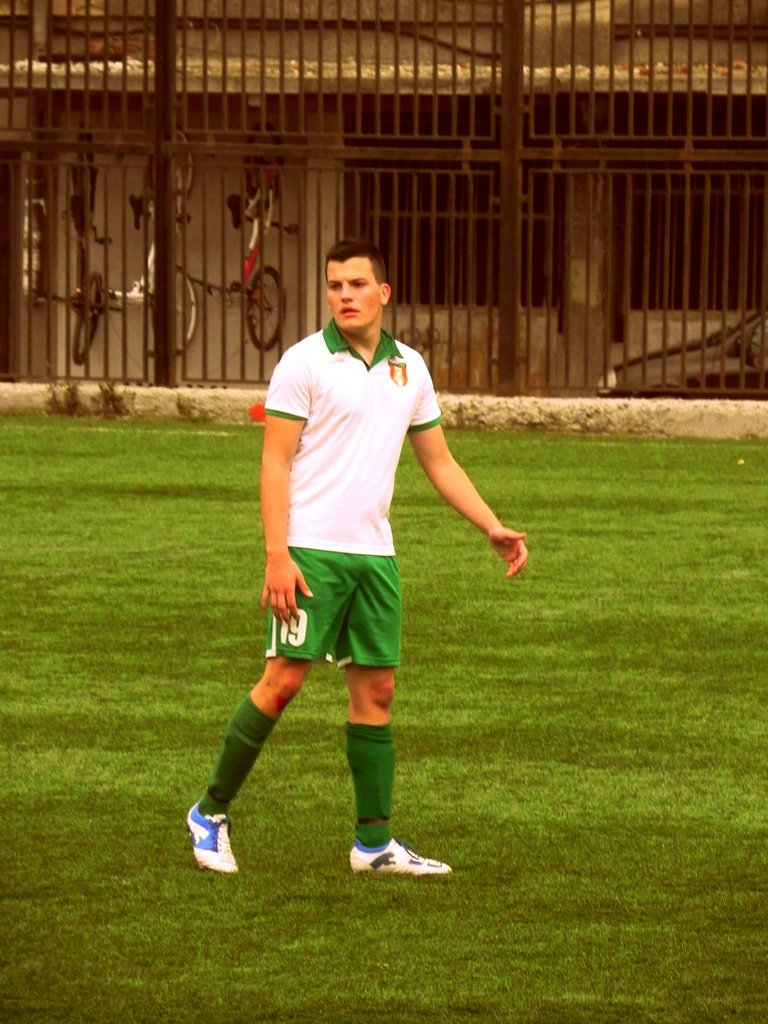 At least I have pictures to remember these good moments. Now I'm playing only with friends once a week.
Thank you for reading :) Cheers!


Support the Bulgarian community growth by delegating some HP!
Information about the #BGN project HERE!
Инфомация за #BGN проекта ТУК!