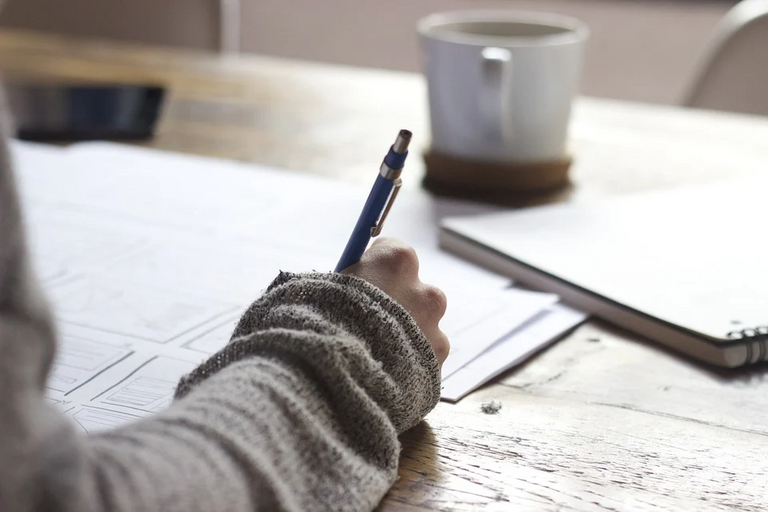 source
---
As I was poking around the communities the other day (there are a ton of them!), I came across the @project.hope community and I was immediately drawn to some of their past posts. I will be honest, I am not quite sure how I didn't know about this community before, but they seem pretty cool.
The one post that really drew my attention was one they had written a while ago about plagiarism in the community and their efforts to fight it. Sadly, it isn't something that plagues just this community, we have seen it across various blockchain platforms over the past couple of years.
Before Covid took its toll on many of the communities I was a "referee" for the SPORTS community. Plagiarism was a constant battle over there and I know even today @cryptoandcoffee still fights to keep things clean. One of his biggest battles has been with properly allocated images.
Getty is one of the big dogs on the block and most people should know that unless they get proper licensing, they can't use the image. Getty spends a lot of money to have photographers get the best and most up to date images from whatever event is going on in the world. It only makes sense that they would expect you to pay them to reuse those images for your publications. Especially when (in the case of HIVE) you are getting paid for your publication. Sure, your rewards may not be great, but the fact still remains, you are getting paid for someone else's work or intellectual property.
As I said, Getty is pretty clear cut about what is acceptable and what is not. When you move along to things like Google, that is where things get a bit more interesting. As I mentioned before, I was one of the refs that fought abuse on the SPORTS platform. It was a constant battle trying to teach people the do's and don'ts of using Google images.
I was often accused of being unfair and even (incredulously) racist for flagging posts that had improperly used Google images. Many people think that as long as they indicate that they got the photo from Google images and link back to it, it is okay. That couldn't be farther from the truth.
---
---
If you took the time to read it, you will see that a photo being in Google images doesn't automatically make it fair use. In fact, they have a little disclaimer under every image that says "this image may be subject to copyright". The onus is then on you as an end user to research that image or reach out to the owner to see if it is free to use. I think we all know what they say about making assumptions.
Referencing that document again, Google does make it very easy to see if many images are free to use. If you aren't familiar with the advanced search tools in Google, I really recommend you play with them sometime. They are very powerful and in this case, you can use the usage rights filter to find things that are okay to use.
Personally, I like to simply use my own photos as much as possible or in the case of this post, Pixabay has some amazing hi-quality photos available. Even if it says "Free for commerical use, no attribution required", I still create a source link back to the page where I found the image. I feel it is just common courtesy.
These guidelines are particularly hard with SPORTS posts as writers often want to use up to date images from the most recent contest. I will be honest, those instances suck. My best advice would be, if that is the kind of content you are focusing on it might be worth it for you to subscribe to one of the image services that lets you reuse their images.
Check out this post I wrote the other day about the recent Detroit Lions game. I used a photo I took from a preseason game that I attended years ago. As I said, the post I wrote was from the most recent game that wasn't even played at Ford Field. Did the fact that image was old detract from the quality of the post? Apparently not, because as you can see it was curated by the OCD incubation project.
I hope as readers you can take this post for what it is: educational, not accusatory. Even if you have been here two plus years, many of us are still new to this whole blogging thing. We are all kind of learning as we go and thank goodness for the people that taught me the things I needed to learn along the way.
---
---

---
@eos.detroit Staff Writer/BOID Team Leader
Join our Discord here