Hello guys, your favorite girl @gifxlove is back again with the Part 3 of this amazing topic, How To Develop Your Creativity In Your Field Of Work. If you have not read both the Part 1 and Part 2, I advice you do before reading this article. In this article, I will giving you guys my last 2 ways you can be able to develop your creativity. Without wasting anymore time, let's get started.
---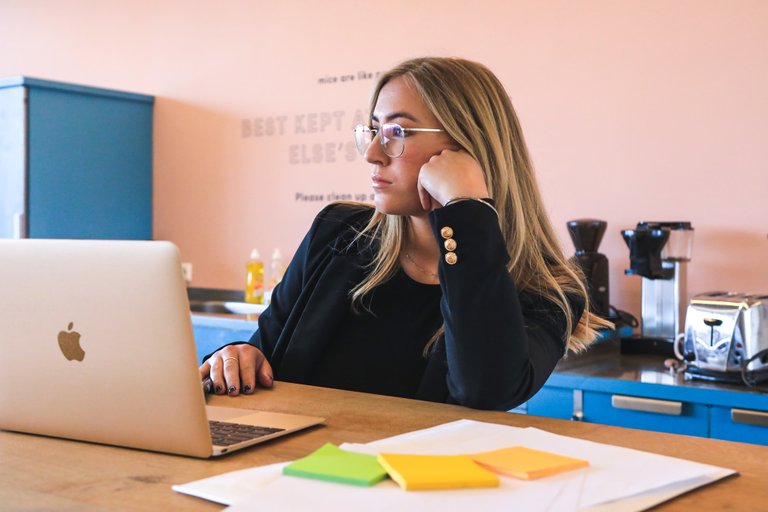 Photo by Magnet.me on Unsplash
---
Travelling
Travelling develops our creativity and funny enough you would not know. I was talking to an elderly man last year and I got to gain some wisdom from what he told me. He told me that a person who has travelled a lot, is more educated than a professor who doesn't travel. I was shocked and asked him to explain. He told me, that education is not just with academics alone, but with what you have experienced. A person who has travelled to different locations has seen and experienced various culture and people. His/her understanding is far beyond others. Whereas a professor who doesn't travel but is excellent in academics, will never have the same knowledge and understanding of people like a college degree holder who has travelled to various places. Only the real life stories the college degree holder has under his sleeve will be mind blowing. That's why people who travel a lot, get to get the attention of people with their travel stories, because others want to hear and feel what he/she(a person who travels a lot) has seen and experience.
Those in the creativity world like artists, musicians, architects and so on. They have to travel to experience more, in other for them to create new ideas for their work. Funny enough you might not immediately get idea after the trips, but after time, those trips will be very useful. Travelling helps you to meet new people from different side of the world from you, and that gives you a chance to experience new cultures and ideas, which in turn will become very valuable to you.
Travelling increases your scope to life, hence, increases your ability to be more creative.
---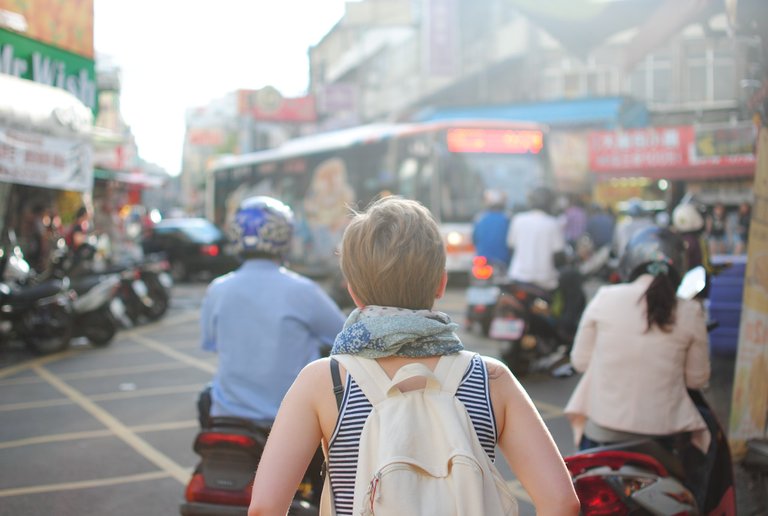 Photo by Steven Lewis on Unsplash
---
Brainstorm
Brainstorming is a very obvious way of developing our creativity level but most of us don't brainstorm. You reading this article, can you tell me when last you brainstormed? That you sat down thinking for new ideas for over 2 hours non-stop and you were not distracted by any of your devices and social media. We all live a busy life, 24 hours seems not enough to tackle everything that comes our way within a day. We don't have time, for just thinking. Meditating is different from brainstorming, so if you are meditating now, and you think you are brainstorming, you ain't. Although, they are closely related in a way. But when you are brainstorming, you must not be calm or cross your legs in a position. When you are brainstorming, you are either tapping your feet, holding on to stress ball, pacing, tapping your pen, jotting new ideas and so on. You are active and ready to pounce on any new idea that comes your way.
When you start cultivating the habit of brainstorming, you start feeling how powerful your mind is and how it can travel in search for new ideas or ways to do things. These wealthy men we see today, brainstorm a lot, you see them seated tapping their legs and giving you that big smile, and you think they are with you at present, but their minds have travelled far and wide, searching for the best new product, new investment, what impact will the latest news they just had, have on their business and so on.
Start brainstorming today and within some short period, you will definitely notice some great change in your level of creativity.
---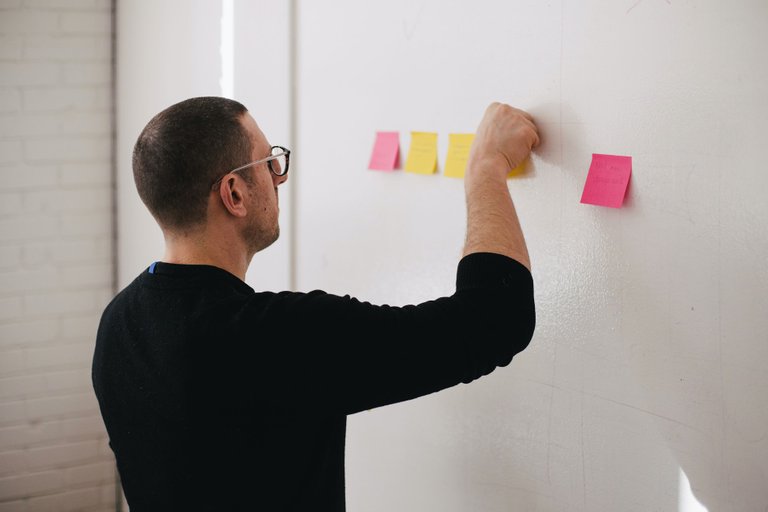 Photo by You X Ventures on Unsplash
---
How To Develop Your Creativity In Your Field Of Work - Part 1
How To Develop Your Creativity In Your Field Of Work - Part 2
---
"Creativity is one of the last remaining legal ways of gaining an unfair advantage over the competition"
---

It Still Remains Your Favorite Girl, @gifxlove
Bye For Now
All Images Are From Unsplash, Therefore, Free For Reuse