Hello Community
---
---
I have been playing the Rising Star game for some time now, so just want to go through a bit of what I do on a daily basis.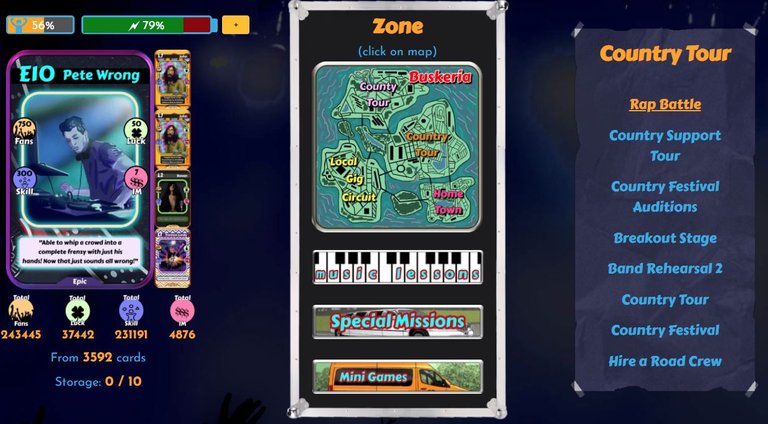 All images on this post are from RisingStarGame.com and @risingstargame
Disclaimer: This is just what I do, you dont need to follow it. There are most likely other more optimal ways of playing the game.
---
So in terms of the missions, they all vary in terms of the following:
Duration
Energy requirement
Level requirement
Fan requirement
Other requirements (e.g. petrol, or holding specific cards etc)
---
For the purposes of today's post, I will focus on Duration and Energy requirement.
In terms of Duration, they can vary between 5 minutes and over 4 hours. lets break them down into 3 groups:
Short time missions (5 - 30 min)
Medium time missions ( 30 min - 1 hour)
Long time missions (1 hour +)
The classification can differ between person to person
---
Let me give you an example: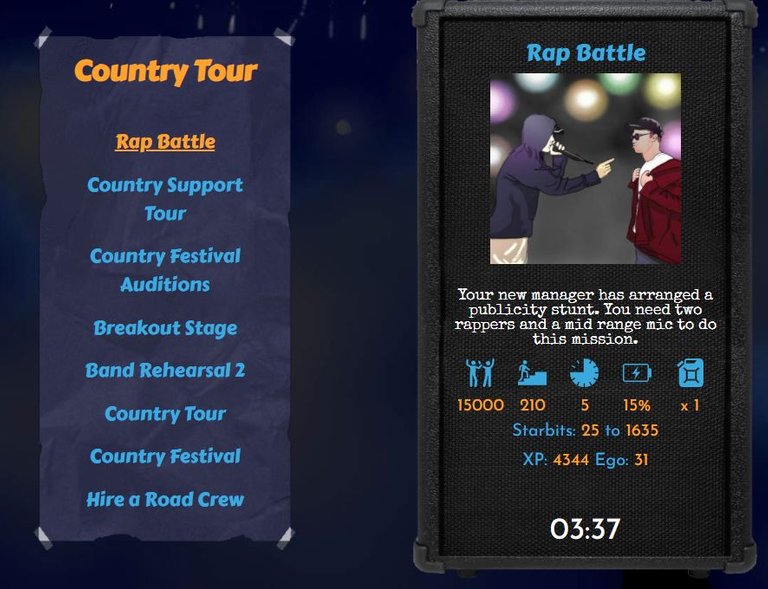 This a Short time mission, it takes 5 minutes, and only uses 15% of your energy bar.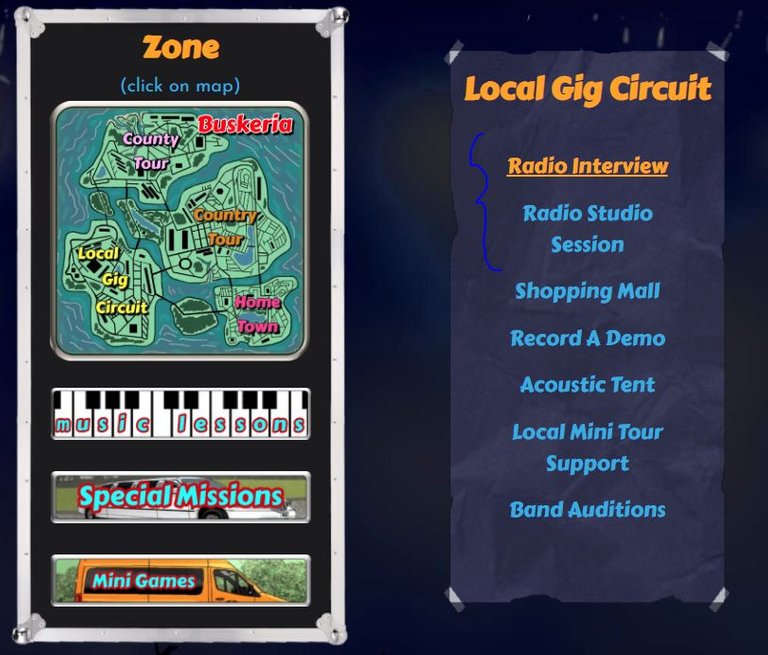 In essence, the first 2 missions of each zone can be considered a short time mission.
---
On the other hand, the last 2 - 3 of each Zone can be considered Long time missions:
For example, the mission above takes 250 minutes, which is over 4 hours.
The ones in the middle of the list would then be classified as Medium Time missions.
---
Okay cool with the classifications, now what.
---
You should make the game work around your daily schedule and not make your daily schedule around the game.
So typically if you have a relaxed day where you dont need to fully focus on a particular for a prolonged time. For example, say you are watching series or playing games. You could focus on the short time missions. You click once and then after every 5 to 15 minutes, you know that you have to click again.
Also note: if you play the same mission for more than 4 times per day, your Starbits earnings drop quickly. Therefore, you have to rotate around the short time missions of the various Zones.
If you have a relaxing day and you have exhausted all the 4 times per day of all the Short time missions, you can then move onto the Medium Time Missions.
---
I only really play the medium and short time missions during the day. Then when I go to sleep, I click on the Long time missions which last for 4 - 5 hours. Unless I have to focus on something really important, I will not play the long missions during the day.
---
That is just a summary of what I do. I will go into more detail of energy requirement and the other requirements on a later post.
---
So do you want to test out the game?
The game is in beta now.
Always do your own research before you put money in a game
If you interested in testing out the game:
Here is the referral link.
https://www.risingstargame.com?referrer=apprentice001
I get 1 Starbit for every mission that you complete. But you don't have to use my referral link if you don't want to. No Stress :)
Hope you enjoyed the post.
Like, comment and follow
Have a great day!