Hello Community
---
---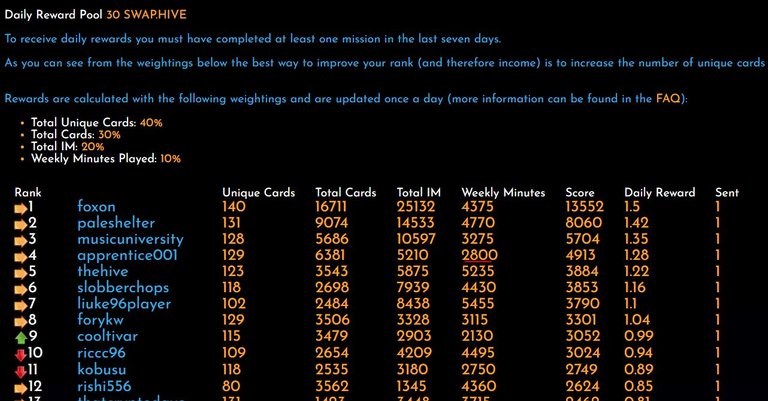 All images on this post are from RisingStarGame.com,@academialibertad and @risingstargame
---
Ranking
There are some movements int eh ranks today between 9 and 11...
The Score is also quite close between 4 -8. I dont think I will try for top 3. It is too far for me now.
It Think I will just try to stay in the top 5.
---
I will continue to earn Starbits, buy random card packs with it and start to increase my stats.
---
My last 12 random card packs were quite horrible lol...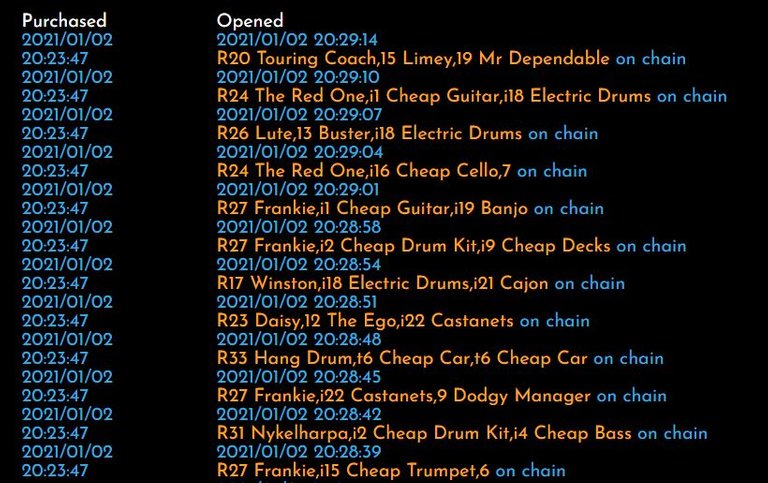 Lots of Frankie for no reason...
Haha, better luck next time I suppose.
---
Musicforlife Community

Musicforlife banner created by @academialibertad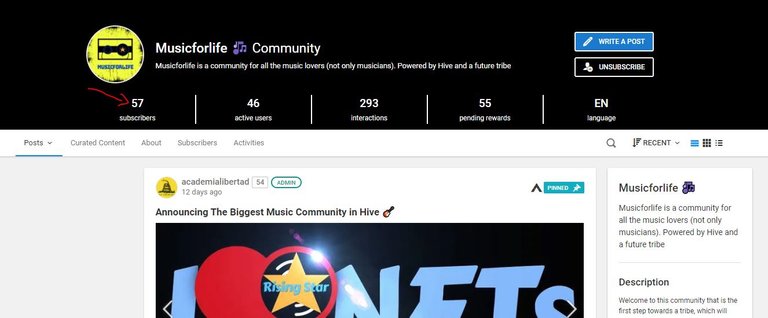 The above it an old screenshot, it seems that the community has surpassed 100 now!
---
Also check out the post created by @academialibertad:
https://peakd.com/hive-175836/@academialibertad/less-is-more-about-musicforlife-community-token-inflation-and-supply
The post speaks to the new Tribe that will be created, and linked to the Rising Star Game. If you are interested, you can subscribe to the Musicforlife community and check out announcement posts from it.
In summary, you will be able to earn points which will allow you to get an initial distribution of the new tribe tokens if you post music related content on the Musicforlife community.
There is currently a "Invite a friend - Get rewarded" program. So basically:
a % of the initial distribution of the tribe token will be distributed to users who are active in the #Musicforlife community through a point system.
Musicforlife is going to offer 2 points to those who invite other users (hive users for example) to subscribe to the community and create a post with a topic related to music or rising star game. To access this promotion, the referred user must indicate in the final part of her post that he was invited by you.
So if you want to take part in it, you can subscribe to the #Musicforlife community (link: Musicforlife) and create a music related post on that community. At the end of the post, you will then write:
Thanks for reading this post, I was invited to the community by @apprentice001
Then both you and I will get 2 points. At the moment, we are unsure what the conversion of points to the tribe token are, but hopefully that will be released soon by @academialibertad.
---
Do you also want to test out the RisingStar game?
The game is in beta now.
Always do your own research before you put money in a game
If you interested in testing out the game:
Here is the referral link.
https://www.risingstargame.com?referrer=apprentice001
I get 1 Starbit for every mission that you complete. But you don't have to use my referral link if you don't want to. No Stress :)
Hope you enjoyed the post.
Like, comment and follow
Have a great day!
.