Hello Community
---
---
I have been playing the Rising Star game for a long time now. I have been there from back in the days, and I plan to collect all the cards of Rising Star. Lets see how far off I am.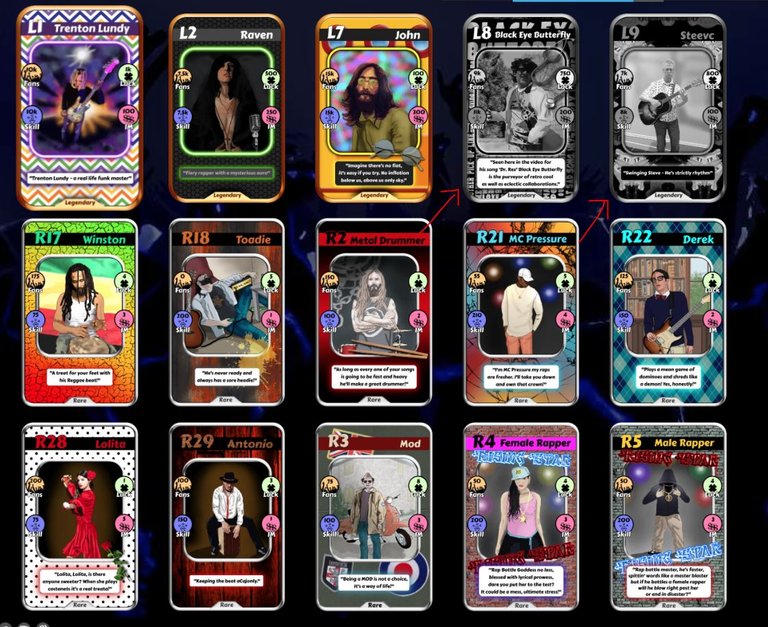 All images on this post are from RisingStarGame.com and @risingstargame
---
Lets go through the Card collection by Category:
Characters
Instruments
Vehicles
Boosters
Other
By the way the new collection page looks really awesome. It is a huge improvement compared to the past.
---
Rising Star: Character Cards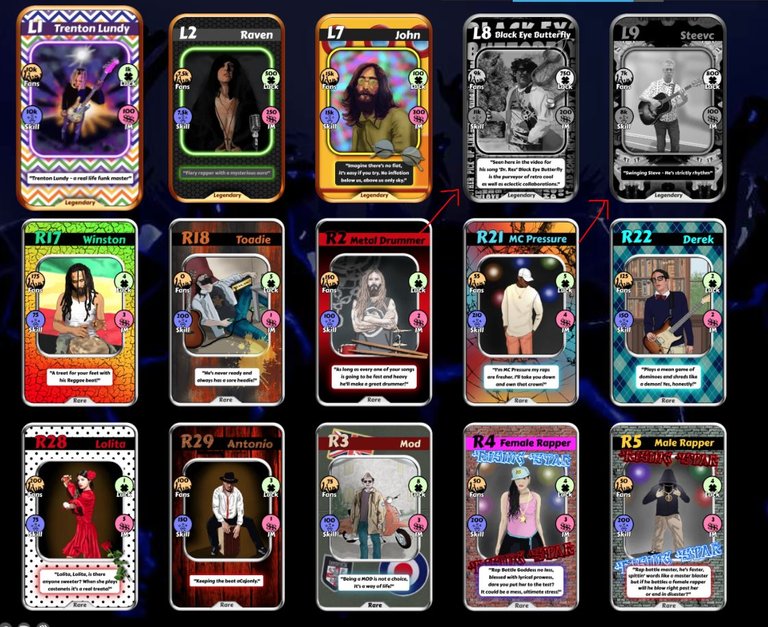 I am missing 2 Character Cards at the moment, and they are the Legendary Cards!
Black Eye Butterfly
Steevc
If anyone is interested in a trade, lets have a talk, I am willing to trade 1 John for both of the cards. However, if you want John and another card, let me know and we can discuss.
---
Rising Star: Instruments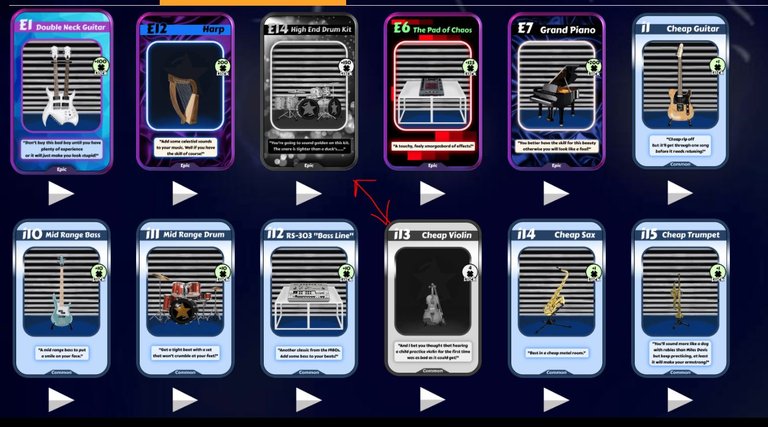 I am missing 2 Cards, 1 epic and 1 common!
High End Drum Kit
Cheap Violin
Again please let me know if you would like to trade.
---
Rising Star: Vehicles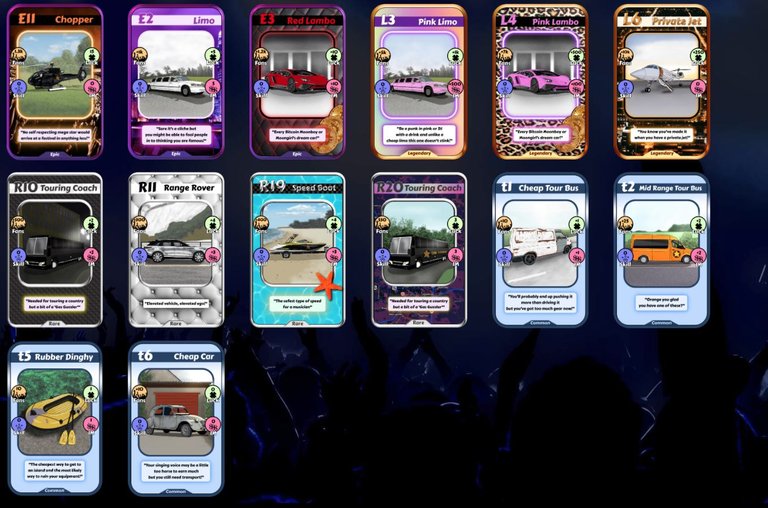 This is Complete!
haha, this is the only section that I have completed thus far.
---
Rising Star: Booster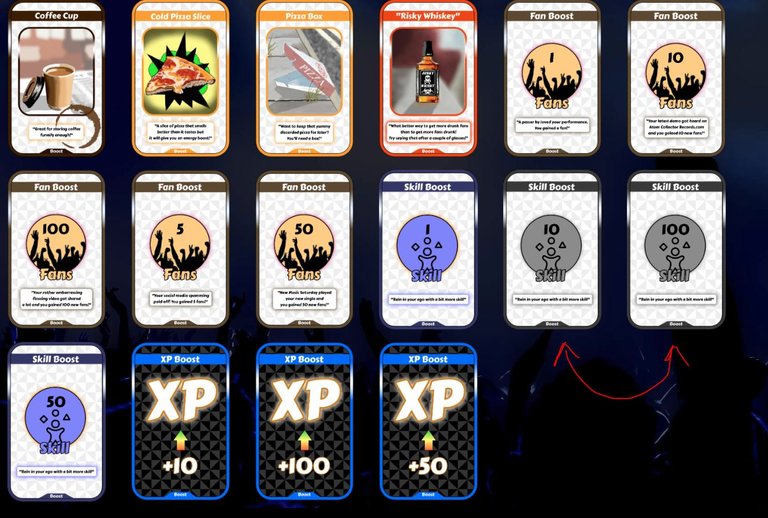 I am missing 2 Cards:
Skill Boost 10
Skill Boost 100
They are not really useful now, and I am willing to trade characters which have equivalent skills for those cards. Please let me know.
---
Rising Star: Other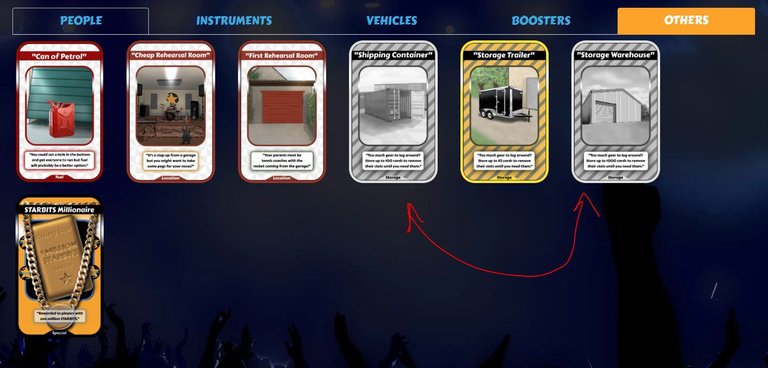 I am missing 2 Cards:
Shipping container
Storage Warehouse
Please let me know if you want to trade.
---
There is also something else:
Music For Life
Check out this post and answer 2 questions the comment section of that post:
https://peakd.com/hive-175836/@academialibertad/less-is-more-about-musicforlife-community-token-inflation-and-supply
By doing that, you will earn points which may be useful for getting the tokens when that tribe is created.
---
What is Rising Star Game
---
Rising Star Game is basically a game where you start from a nobody and eventually (if you don't give up) become a imaginary super mega star.
The game is still in alpha but there has been several updates over the past weeks, and there are frequent updates on a weekly basis.
Cards assist with your journey to become a super mega star. In this case, a legendary card is powerful.
---
So do you want to test out the game?
The game is in beta now.
Always do your own research before you put money in a game
If you interested in testing out the game:
Here is the referral link.
https://www.risingstargame.com?referrer=apprentice001
I get 1 Starbit for every mission that you complete. But you don't have to use my referral link if you don't want to. No Stress :)
Hope you enjoyed the post.
Like, comment and follow
Have a great day!