Hello Community
---
---
All images on this post are from RisingStarGame.com,@academialibertad and @risingstargame
It has basically been a week since I last posted. I have just been quite busy
---
Level
So today I have finally reached Level 1700. It has been several months since I played the Game.
These are screenshots back in the days: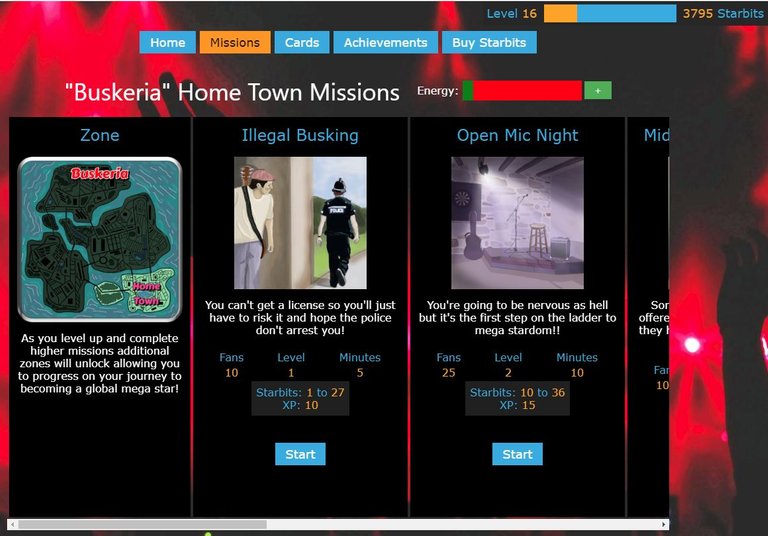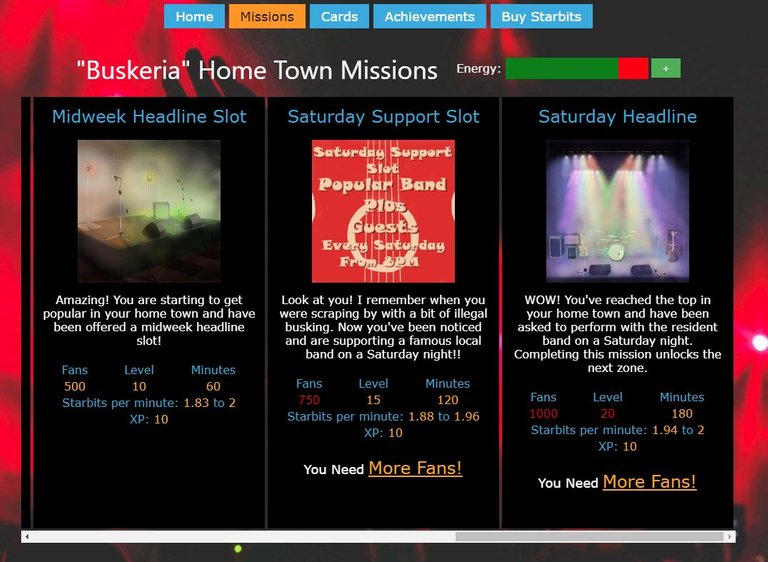 You can see that I was struggling at level 16, and it took very long to level up.
---
Not long after, the XP Boosts were introduced.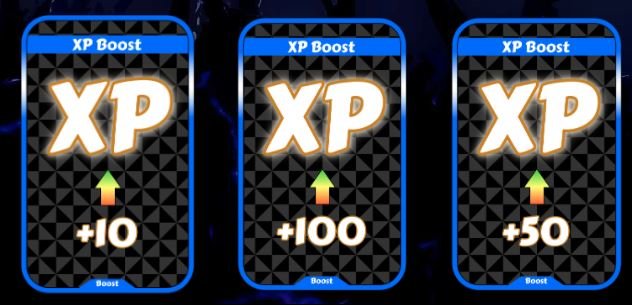 These were super effective in helping me level up in the game. They were also over powered in the sense that it increase Starbits earnings daily. However, now a days they are just used to level up. Level is really just a number at the moment. Yes, you may need it to advance to other missions, but besides from that it is just a number haha.
Nonetheless, I will keep on working that level.
My goal is to reach Level 2000 some day...
---
Musicforlife Community

Musicforlife banner created by @academialibertad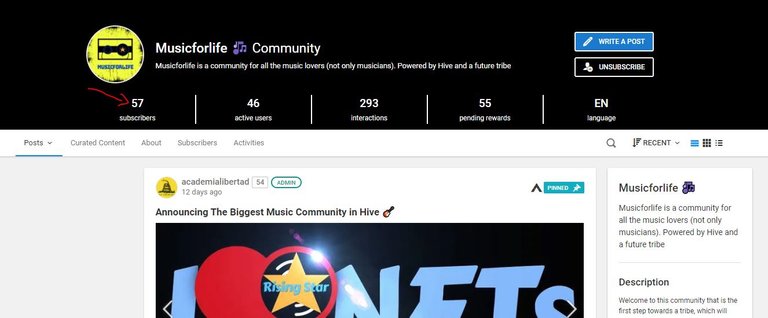 The above it an old screenshot, it seems that the community has surpassed 100 now!
---
Also check out the post created by @academialibertad:
https://peakd.com/hive-175836/@academialibertad/less-is-more-about-musicforlife-community-token-inflation-and-supply
The post speaks to the new Tribe that will be created, and linked to the Rising Star Game. If you are interested, you can subscribe to the Musicforlife community and check out announcement posts from it.
In summary, you will be able to earn points which will allow you to get an initial distribution of the new tribe tokens if you post music related content on the Musicforlife community.
There is currently a "Invite a friend - Get rewarded" program. So basically:
a % of the initial distribution of the tribe token will be distributed to users who are active in the #Musicforlife community through a point system.
Musicforlife is going to offer 2 points to those who invite other users (hive users for example) to subscribe to the community and create a post with a topic related to music or rising star game. To access this promotion, the referred user must indicate in the final part of her post that he was invited by you.
So if you want to take part in it, you can subscribe to the #Musicforlife community (link: Musicforlife) and create a music related post on that community. At the end of the post, you will then write:
Thanks for reading this post, I was invited to the community by @apprentice001
Then both you and I will get 2 points. At the moment, we are unsure what the conversion of points to the tribe token are, but hopefully that will be released soon by @academialibertad.
---
Do you also want to test out the RisingStar game?
The game is in beta now.
Always do your own research before you put money in a game
If you interested in testing out the game:
Here is the referral link.
https://www.risingstargame.com?referrer=apprentice001
I get 1 Starbit for every mission that you complete. But you don't have to use my referral link if you don't want to. No Stress :)
Hope you enjoyed the post.
Like, comment and follow
Have a great day!
.