Hello Community
---
---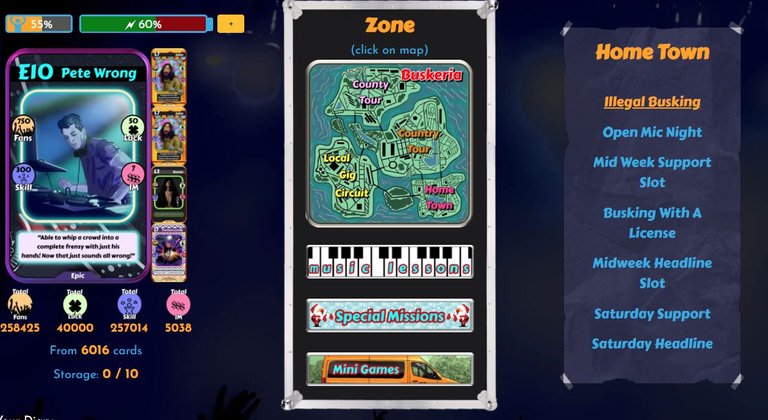 All images on this post are from RisingStarGame.com,@academialibertad and @risingstargame
---
New post from Musicforlife @Academialibertad:
https://peakd.com/hive-175836/@academialibertad/updating-the-daily-topic-initiative-what-to-write-with-rewards-en-es
So Musicforlife has this daily topic initiative for users to write about a certain topic on MusicForlife. Today's topic is:
---
Topic:
How has your experience in rising star been? (Example: story of how you started in the game, things you would like to congratulate, things you want to improve within the game, earnings you have had, ideas you would like to share for development)
---
RisingStar Game: How did I start in the game
It was around that time when Hive first started, I was basically checking out the Hive platform, and got interested in Hive Game. Back then, I heard about Splinterlands, but I was quite late to the party so I was looking for new games to try out. Around that time, I started playing dCity, and within the dCity community, I found about about RisingStar Game.
I am no musician, and dont know how to play any instrument but I am interested in playing game.
This was how it looked liked in the beginning: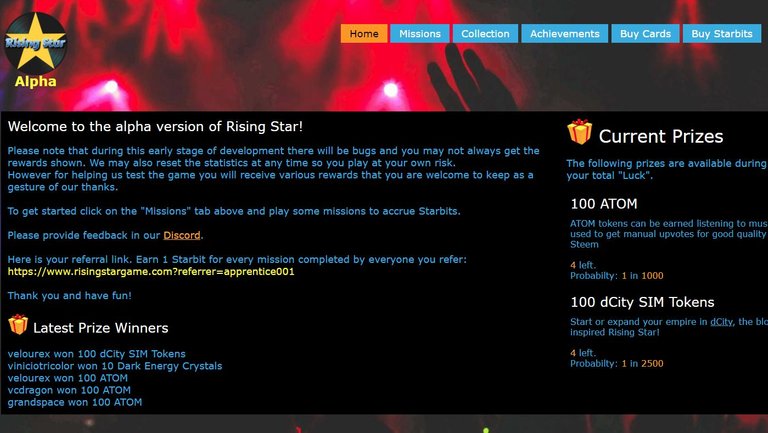 And you know about the main page, the above was how it used to look like. If you compare it to how it looks now you will be very surprised about how far it has come.
Also the missions page: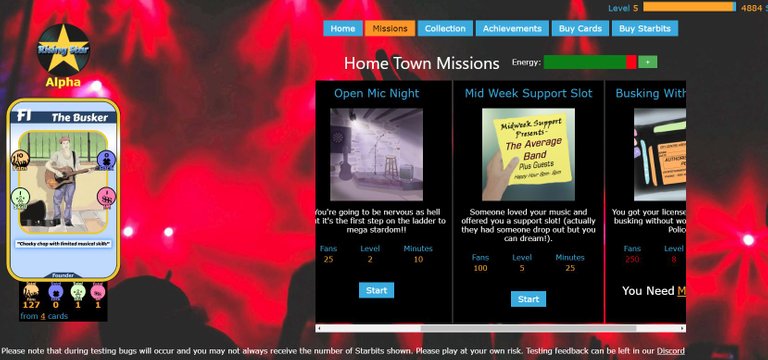 There were 3 missions back in the days. If you look at my profile, you will I only had 127 fans back then, and not all of them were permanent fans, majority were drunk fans.
Can you see how much different it is compared to now.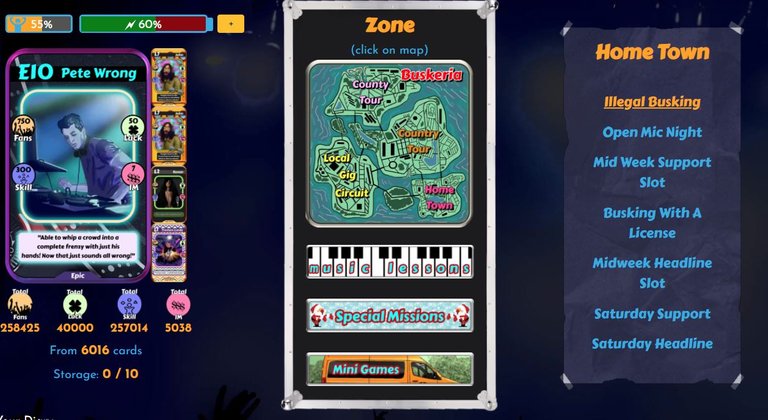 You would think it is a different game lol...
In the beginning you could only really play missions. The energy boost and pizza box only came out later. Pizza box was actually created based on a community member's suggestion. Thinking back really brings a lot of memories of how much has happened since then.
The Team has really worked hard and made amazing progress on the game.
---
Things you want to improve within the game
The game is really shaping well, and the new cards are getting better and better. Also new things are being added to the game. However, the thing that concerns me is the inflation of Starbits.
The Starbits value has been volatile, and has been decreasing in value relative to hive. There needs to be more utility for Starbits in order for it to stabilise in value. I think the new initiatives (Special Edition cards) to encourage users to purchase packs with hive may help a bit. However, there needs to be more utility in order to do that.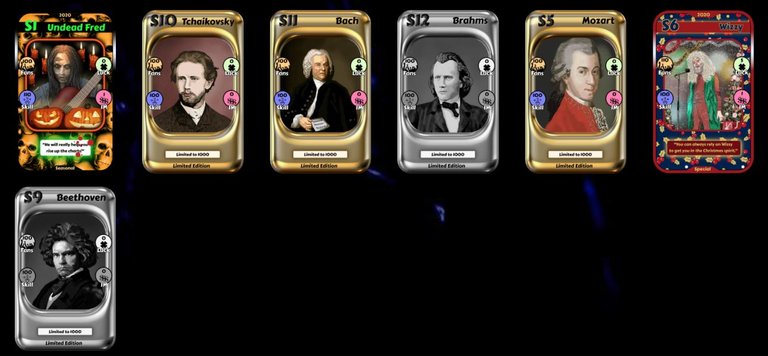 ---
ideas you would like to share for development
There are more and more cards being introduced, and I think it is important for users to know what is an Alpha card and what is a beta card and etc for later series. Therefore, on the designs, it maybe worthwhile for later series to introduce a mark to differentiate the cards. Or perhaps there could be a filter in the collections page so users are aware of the different cards.
I think the rewards pool is a good start to reward active players and to encourage users to build up their decks. That may increase interest for the game.
I am not sure what other utility can be provided for Starbits, but will think about it.
---
Musicforlife Community

Musicforlife banner created by @academialibertad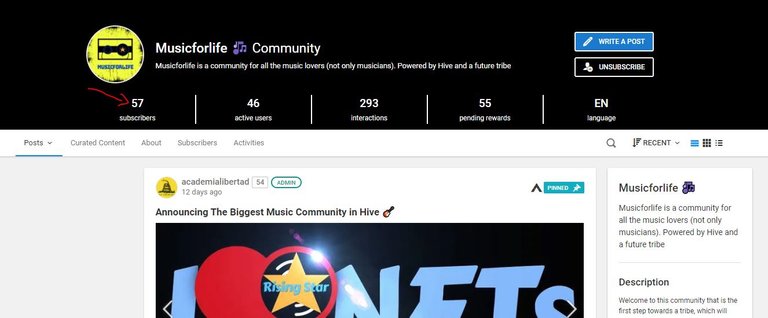 The above it an old screenshot, it seems that the community has reached 80 subscribers now.
---
Also check out the post created by @academialibertad:
https://peakd.com/hive-175836/@academialibertad/less-is-more-about-musicforlife-community-token-inflation-and-supply
The post speaks to the new Tribe that will be created, and linked to the Rising Star Game. If you are interested, you can subscribe to the Musicforlife community and check out announcement posts from it.
In summary, you will be able to earn points which will allow you to get an initial distribution of the new tribe tokens if you post music related content on the Musicforlife community.
There is currently a "Invite a friend - Get rewarded" program. So basically:
a % of the initial distribution of the tribe token will be distributed to users who are active in the #Musicforlife community through a point system.
Musicforlife is going to offer 2 points to those who invite other users (hive users for example) to subscribe to the community and create a post with a topic related to music or rising star game. To access this promotion, the referred user must indicate in the final part of her post that he was invited by you.
So if you want to take part in it, you can subscribe to the #Musicforlife community (link: Musicforlife) and create a music related post on that community. At the end of the post, you will then write:
Thanks for reading this post, I was invited to the community by @apprentice001
Then both you and I will get 2 points. At the moment, we are unsure what the conversion of points to the tribe token are, but hopefully that will be released soon by @academialibertad.
---
Do you also want to test out the RisingStar game?
The game is in beta now.
Always do your own research before you put money in a game
If you interested in testing out the game:
Here is the referral link.
https://www.risingstargame.com?referrer=apprentice001
I get 1 Starbit for every mission that you complete. But you don't have to use my referral link if you don't want to. No Stress :)
Hope you enjoyed the post.
Like, comment and follow
Have a great day!
.