Credit - Saturday Melody
Regularly i ll write "Rising Star Day 31 // Journey to country tour //" on my topic , but i start to tidy up my post , so it become much interesting to read not only for the reader or community but for my personal journey in rising star. So , instead using last header , i would make it simplified to #31 , which mean it was day 33 in my jorney to country tour.
ANNOUNCEMENT
This few week i have done Saturday lucky pick . Next lucky pick will become much interesting where i ll do lucky pick everyday . 1 common card plus 1000 starbits everyday except on Saturday i ll do rare card lucky pick . To respect all player privacy , i ll only mention all participant name at the weekend , only winner and new name for next lucky pick will be mention everyday.
Every name will be put on daily lucky pick , buy if you wish to pull out from the list just let me know by leave me those comment . Otherwise , you also can comment to be put in the list.
This is all 4 card for tomorrow lucky pick , plus another 1000 STARBITS for all winner. So , stay tune for tomorrow .

You still can participate this by putting your name or your friend in comment section below.
STARBITS MILLIONAIRE MISSION
It almost level 50 , i still stacking as much as i can to make this happen. Surprisingly STARBITS has increase it price this few days which mean some player has do the massive buy. I believe its either for Millionaire Mission or they buying new card using STARBITS .

Latest STABITS vs HIVE market depth.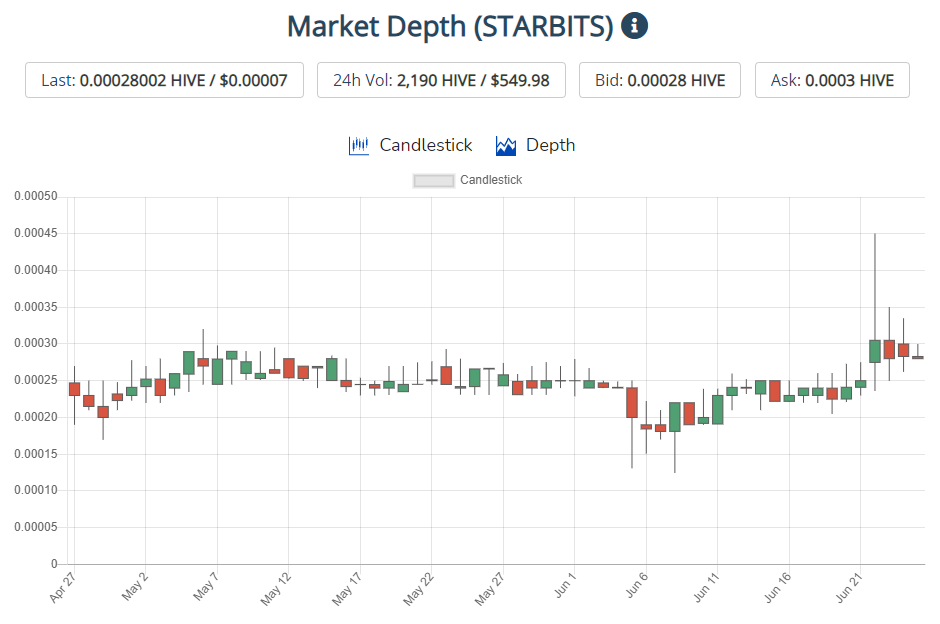 If you want to buy 1,000,000 STARBITS , you need at least 300 hive . The hiking price is good , which mean Rising Star has actively be play more than 1000 player according last report from developer.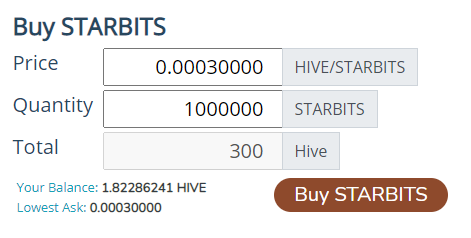 This is my current STARBITS stacking :
STARBITS in HIVE ENGINE : 384,776
STARBITS IN GAME : 51,314
Total STARBITS : 436 , 090
Remaining STARBITS to stack for 1,000,000 target : 563 ,910
I expect i ll reach level 50 by next week. Hopefully i manage to reach my STARBITS target by next week.
CURRENT STAT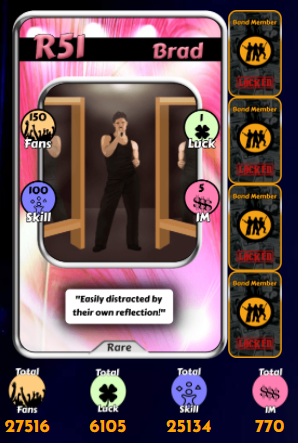 My ego stat hits 14% because 3250 drunk fans.
CURRENT PLAYER RANK

KEEP ON ROCKIN AND HIVE ON
---
Posted via MusicForLife.io