14km - Long Run (plus A quick parkrun too!)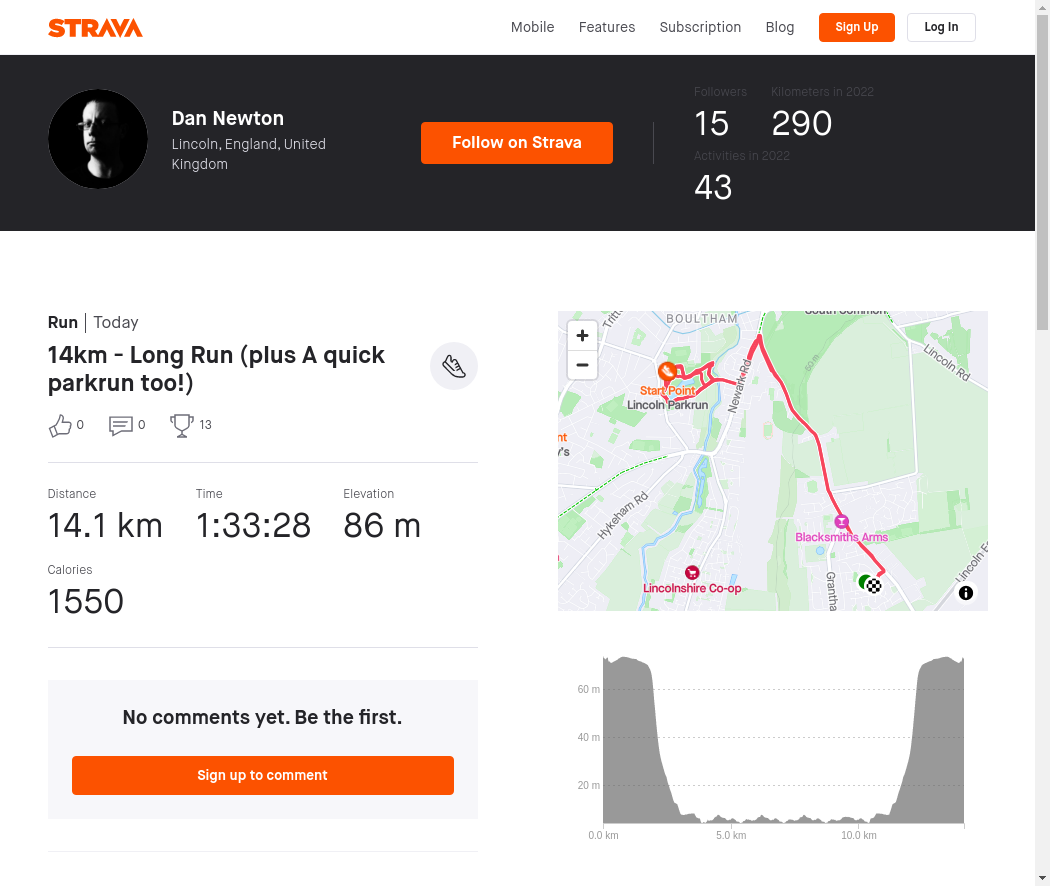 dannewton just finished a 14.13km run, that lasted for 98 minutes.
This run helped dannewton burn 1549.5 calories.
---
Description from Strava: Well, I had being saying I'd be doing it it for the last couple of weeks and today I went and did it... I ran the whole way!
usually I walk part of the way.
I set of at 8:30 this morning, aiming to arrive at Boultham Park just before the parkrun started. I tried to keep a slow and sensible pace as I knew I would be running for about 90 minutes (definitely not wanting to over do it too soon!). I plodded down the hill and through the streets to get to the park. I was worried I was going to be late but as I entered the park one of the marshalls told me of a short cut to get to the start line quicker.
In the end I needn't have worried, and I had about 7 minutes spare. I heard nearly all the announcements, which were mostly people reaching various milestones, and then he reminded us to 'take it easy as its getting warm'. It was about 20C at this point, and it was only going to get hotter.
As the event got underway I made a conscious decision to stay near the back to keep a slower pace, partly because of the heat but mostly because I was running further than usually today, and wanted to make sure I completed the whole run relatively comfortably.
Even so I couldn't help having brief moments of speed and overtaking slower runners... it just feels good when I run at a faster pace. Once again, coming into the final stretch I made an effort to finish strongly. As I'm writing this I've just received my Parkrun time of 31:01. That was slower than last week which was intentional.
After a quick 30 secs to stretch and loosen up, I set of for home. By this point the heat was noticeable, but as I knew i would be indoors with a cold drink within 30 minutes, wasn't concerned.
When l made it home I decided on a quick shower (I was literally dripping with sweat) and then a cold drink and a protein bar. And now I'm gonna head out for a walk to play some Pokemon Go (it's one of the community day events).
Rest assured I will be sticking mostly to the shade!
---
If you would like to check out this activity on strava you can see it here:
https://www.strava.com/activities/7629737925
About the Athlete: Living in the UK, I am an intermittent Runner, but always striving for more consistency. When I'm not training I can be found photographing insects or listening to really loud angry music (which is the best type of music obviously!)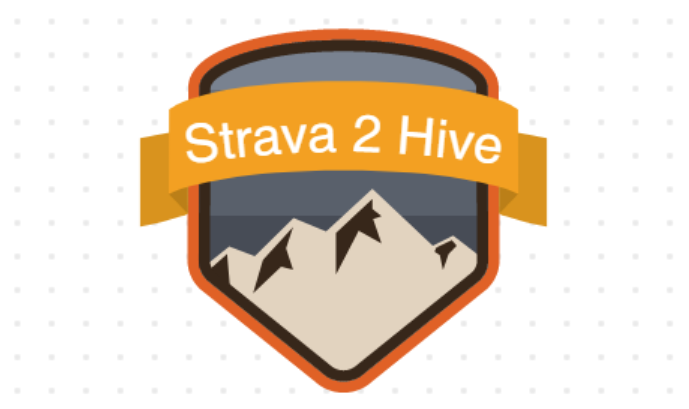 This is an automated post by @strava2hive and is currently in BETA.
---
---