Th esecond official REAL running event in as many weekends.
After last Sunday's Molnik Run) today, it was a 10 K run in Trzin, named after a local Peter Levec. It was the 22nd edition of this event.
The cover photo shows one of the kids runs start before the main event.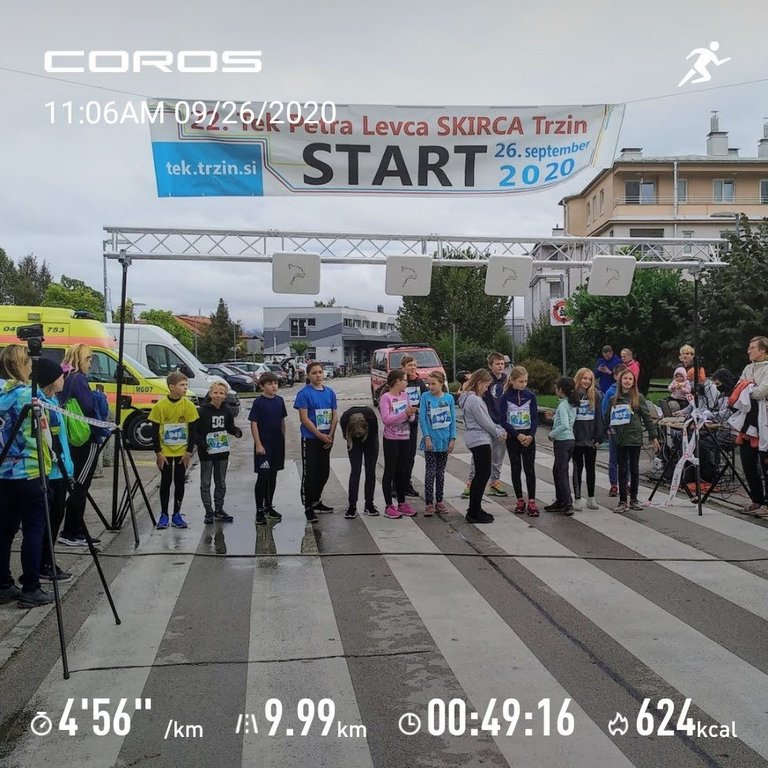 The novelty today was that we had a time trial start with a runner starting every ten seconds.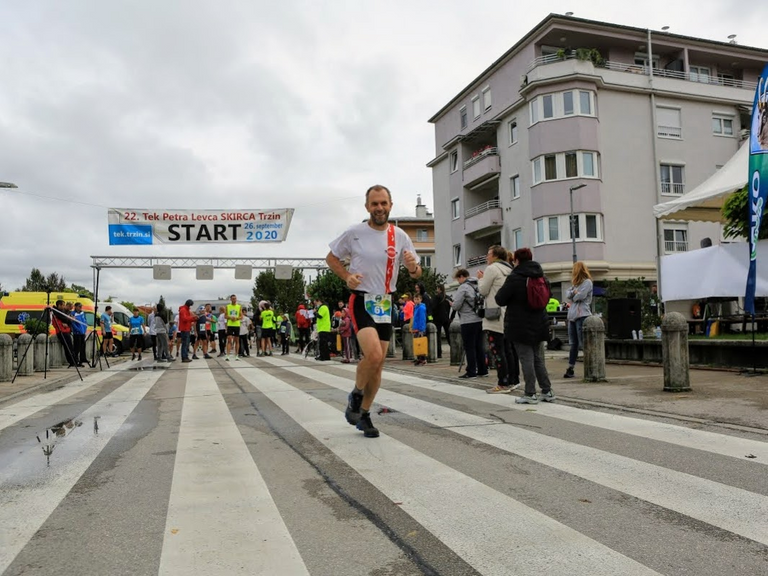 In reality, this meant that I was running alone and my own pace for almost the whole run. A strange sensation.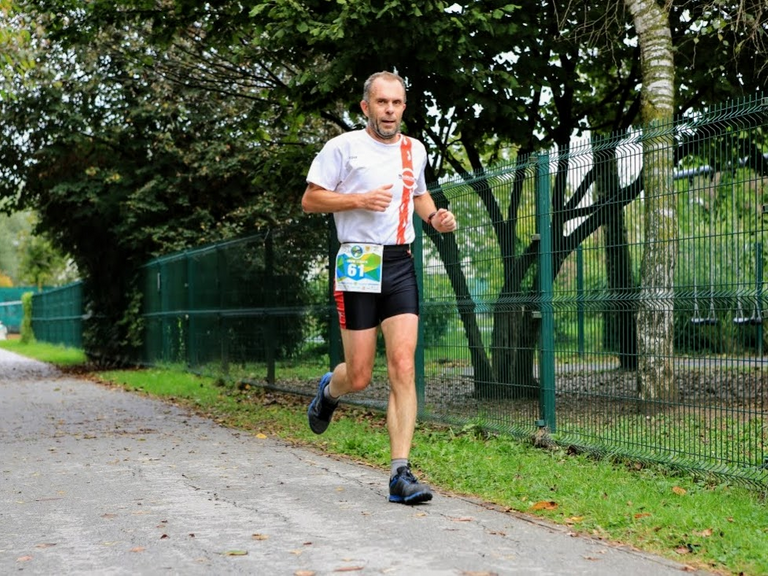 The run has a bit of everything. Asphalt, tarmac, forest trail with slippery rocks, uphill, downhill, a total climb of 150 meters, long across the field section with the wind blowing in your face ... A great course :)
I was very satisfied with the result. Last year I finished it in 54 minutes while today I managed to cross the line at 49:16 officially. Yes, in a sub 5 min/km pace. Excellent1!
The sixth kilometer was the fastest with 4:19 min/km because of the long downhill section, of course.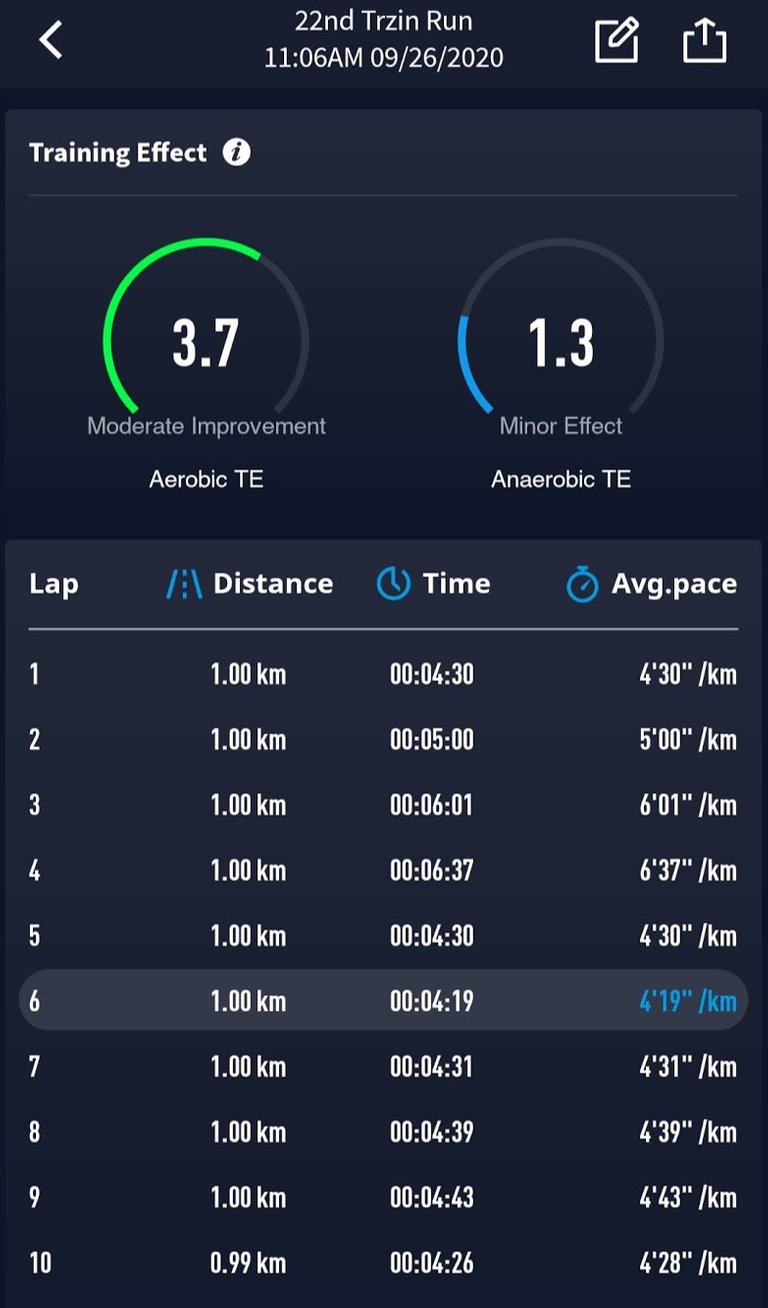 The weather was cloudy and cold after the heavy rain in the last days. Maybe we were all running faster to warm up ourselves.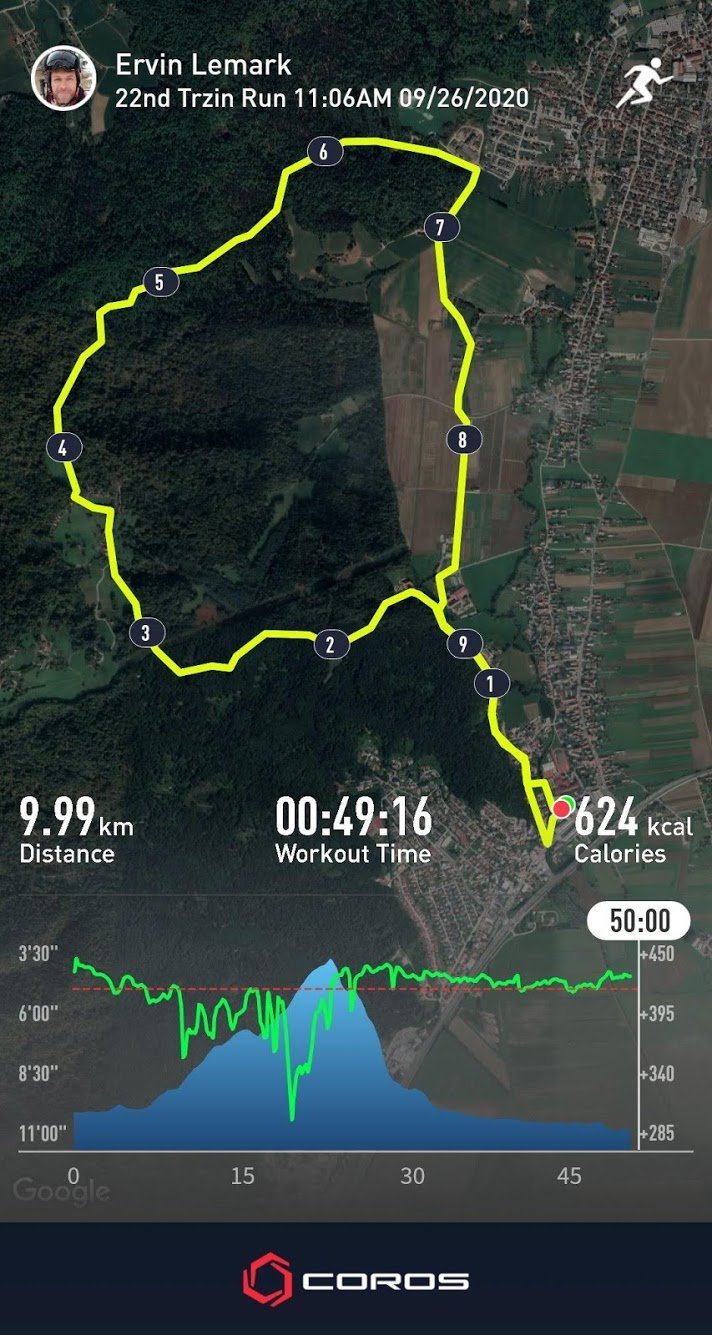 The story didn't end here. Read my next @exhaust report for more.
---
All the physical activity data that I display in my @exhaust and @actifit reports is gathered with the help of Coros Pace sports watch and displayed with Coros app.


---


Join Actifit program, stay fit and earn crypto - STEEM, AFIT, AFITX, PAL, SPORTS, ...
Vote for Actifit as a Witness
Official Actifit links: Discord | Website | Android app | iOS app | FAQs | Text Tutorial
Disclaimer:
I am a long-time Actifit user and ambassador for the program. Please, ask me anything about it.


Better and better
---
Check out some detailed info at my EXHAUST page
Join me in testing out EXHAUST!