After the official run, read all about in 22nd Peter Levec Run Trzin 10K, I immediately took the lunch which was offered to the participants. Pasta with tomato sauce was delicious.
While eating I changed the clothes, done the flat running shoes, and went home - be feet.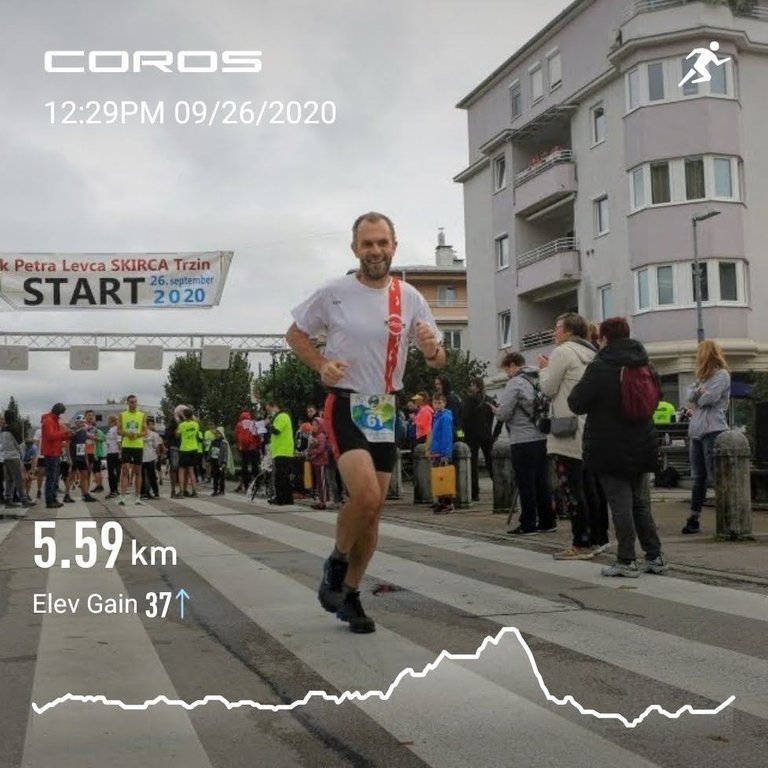 I had all that was needed with me in the backpack. So I took an easy pace run as a cooldown and went the shortest way home. It turned out to be less than six K.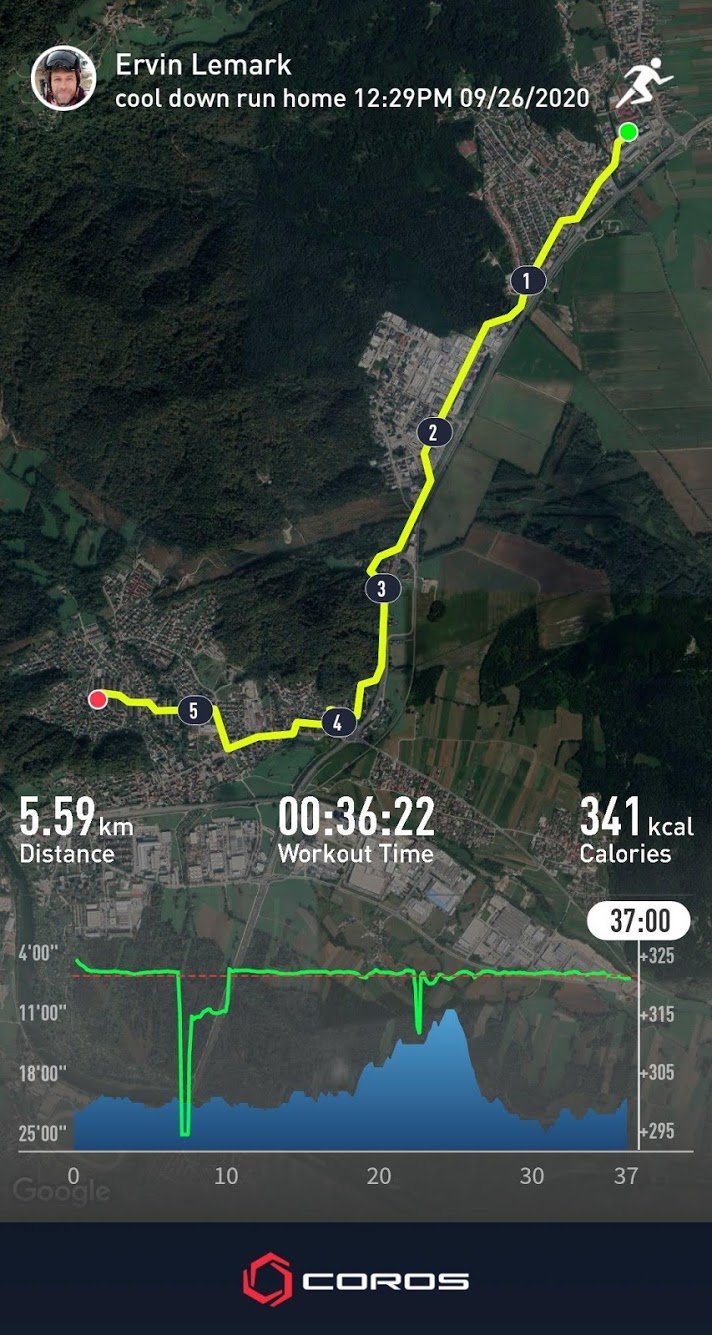 Easy. It was a nice contrast to the main event run. It felt great too.
After I came home I took the shower and had yet another lunch, this time with the family. Do I eat too much? :)
---
All the physical activity data that I display in my @exhaust and @actifit reports is gathered with the help of Coros Pace sports watch and displayed with Coros app.


---


Join Actifit program, stay fit and earn crypto - STEEM, AFIT, AFITX, PAL, SPORTS, ...
Vote for Actifit as a Witness
Official Actifit links: Discord | Website | Android app | iOS app | FAQs | Text Tutorial
Disclaimer:
I am a long-time Actifit user and ambassador for the program. Please, ask me anything about it.


Better and better
---
Check out some detailed info at my EXHAUST page
Join me in testing out EXHAUST!