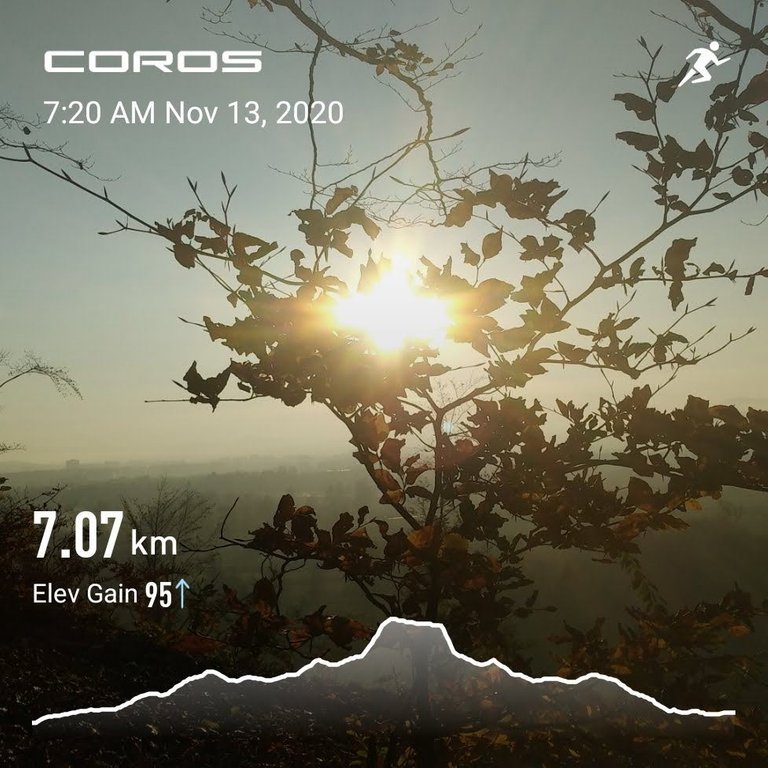 Friday, November 13th, 2020, at 7 in the morning.
The world is still covered with the white blanket of fog. No, snow is nowhere in sight. It's too early and too warm. Almost seven degrees.
It's a special morning.
This is run number 500 in my current running streak.
A small milestone.
Since July the 3rd of last year I was running each and every day for at least two miles. OK, when I was ill or injured I walked for at least one mile. That didn't happen often. Five times maybe.
Sorry, I don't know how many kilometers in total I ran during these 500 runs. There is a gap in number in August. I'll try and fill it, one of these days. It's not really important.
What is important that I am still able to run and that I choose to run every day. And report about it on #exhaust and #hive :)
---
Back to this morning's run. I went into the Magpie's Valley, stopped at the first shoulder, did some exercise, and ran back. Running power and altitude graphs tell the story.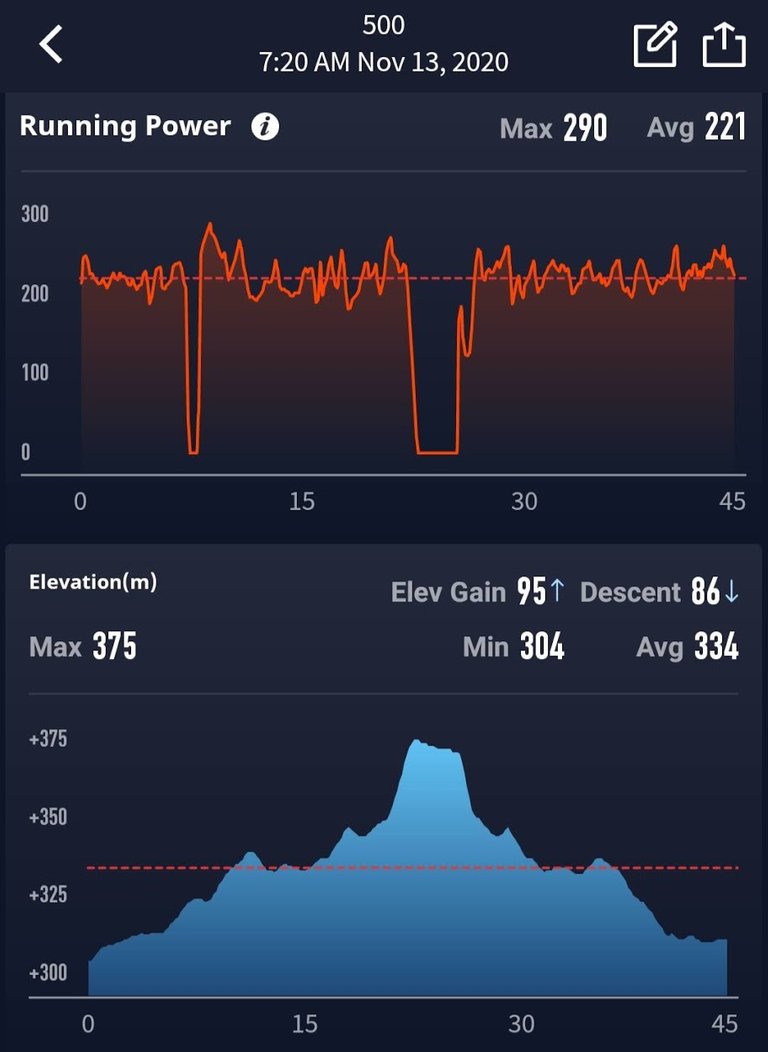 During the run, I met an old running friend, nicknamed Rabbit. He's is one hell of an ultra runner and also a streak runner. Follow his Twitter profile, will you?
While we're at it, you can also follow my Twitter profile :)
---
The map.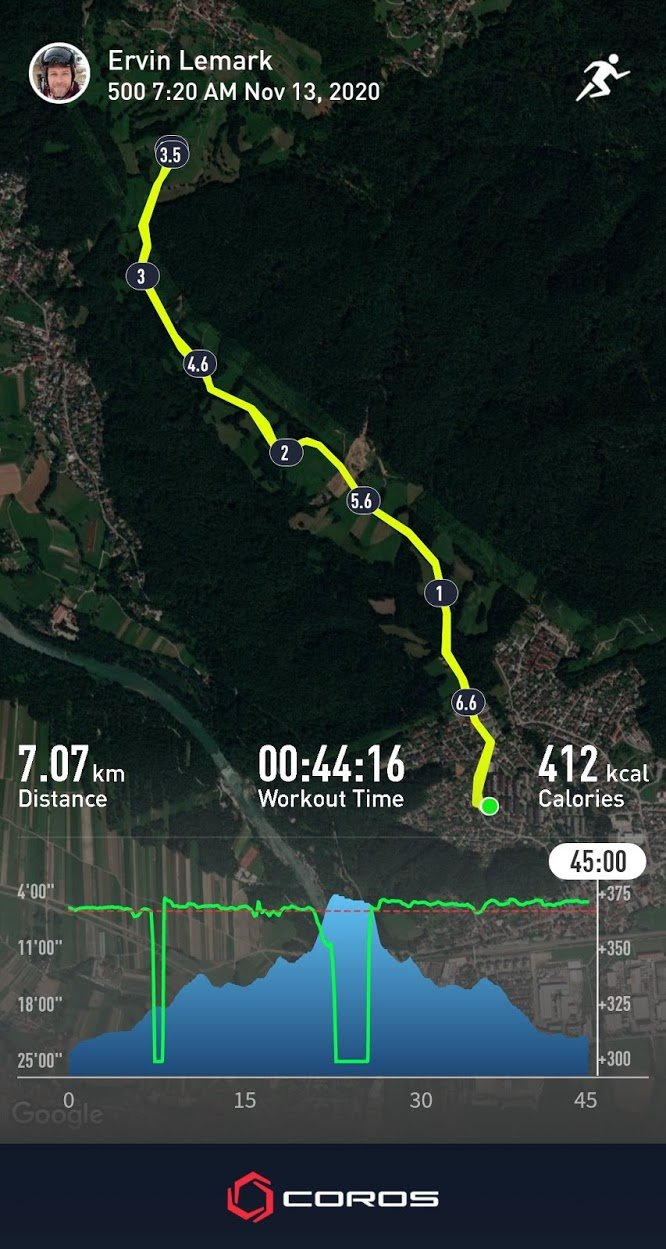 ---
Dear running friends, I wish you all the best with your running endeavors.
Here is to the next 500 runs for us all!
---
The @pinmapple pin is set at the u-turn of today's run.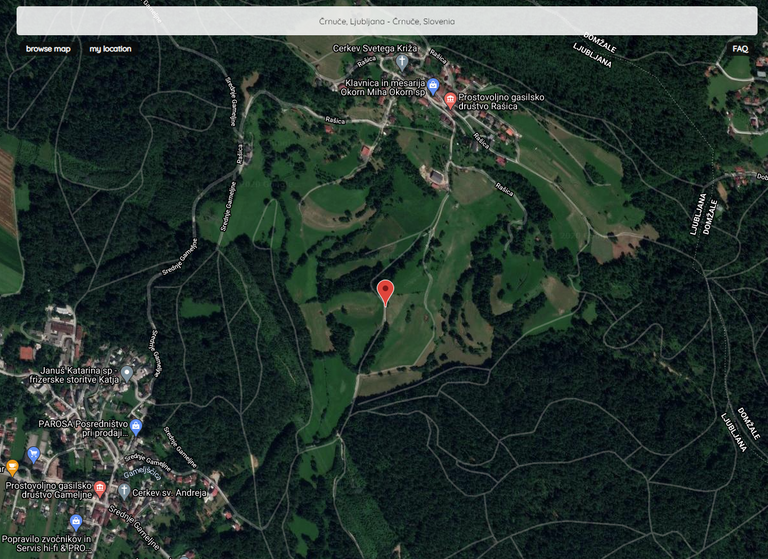 ---
All the physical activity data that I display in my @exhaust and @actifit reports is gathered with the help of Coros Pace sports watch and displayed with Coros app.


---
Better and better
---
Check out some detailed info at my EXHAUST page
Join me in testing out EXHAUST!