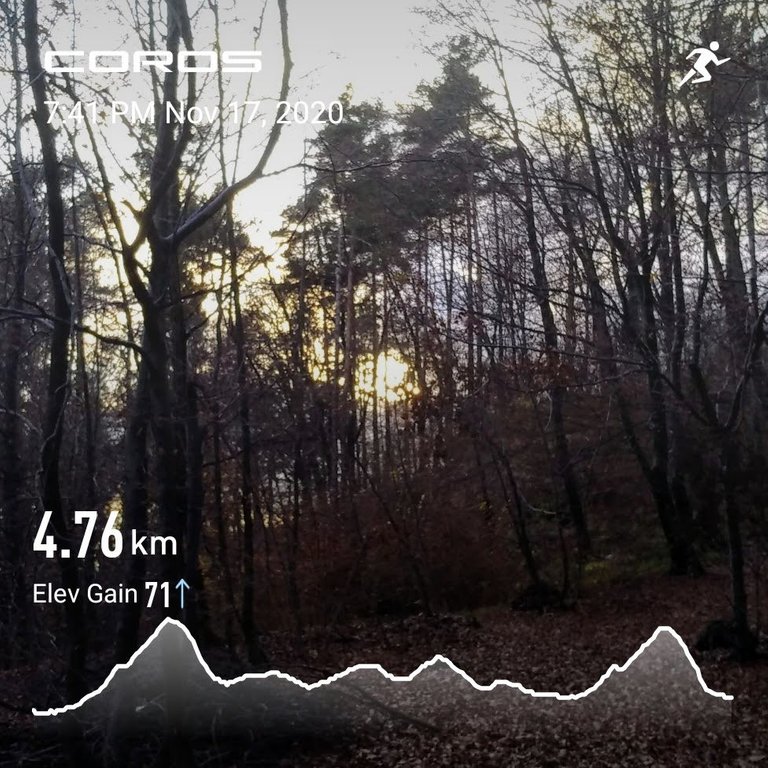 As opposed to the run yesterday when it was rainy and not so cold, the run this evening was dry and a degree or two colder. I took it short since it was squeezed between other errands that were more pressing. Like the doggy walk immediately after the run to come home minutes before the curfew started.
What about this beast with a strange haircut?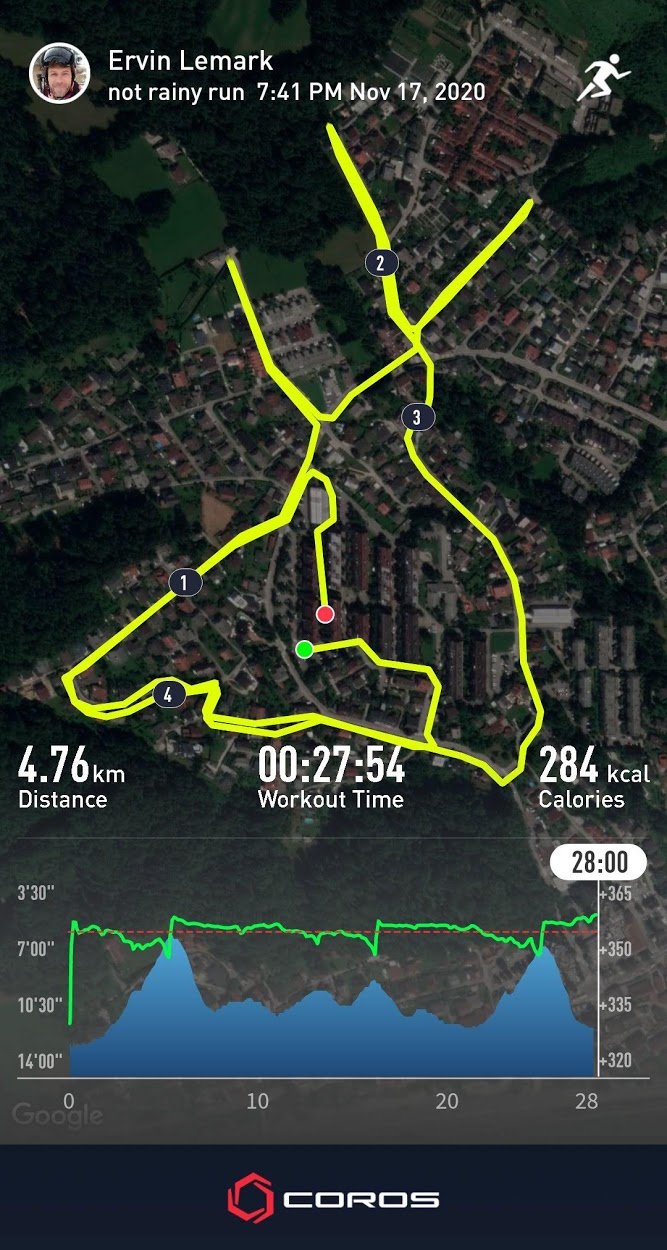 ---
The @pinmapple pin is somewhere close to the spot where the cover photo was taken.
---
All the physical activity data that I display in my @exhaust and @actifit reports is gathered with the help of Coros Pace sports watch and displayed with Coros app.


---
Better and better
---
Check out some detailed info at my EXHAUST page
Join me in testing out EXHAUST!