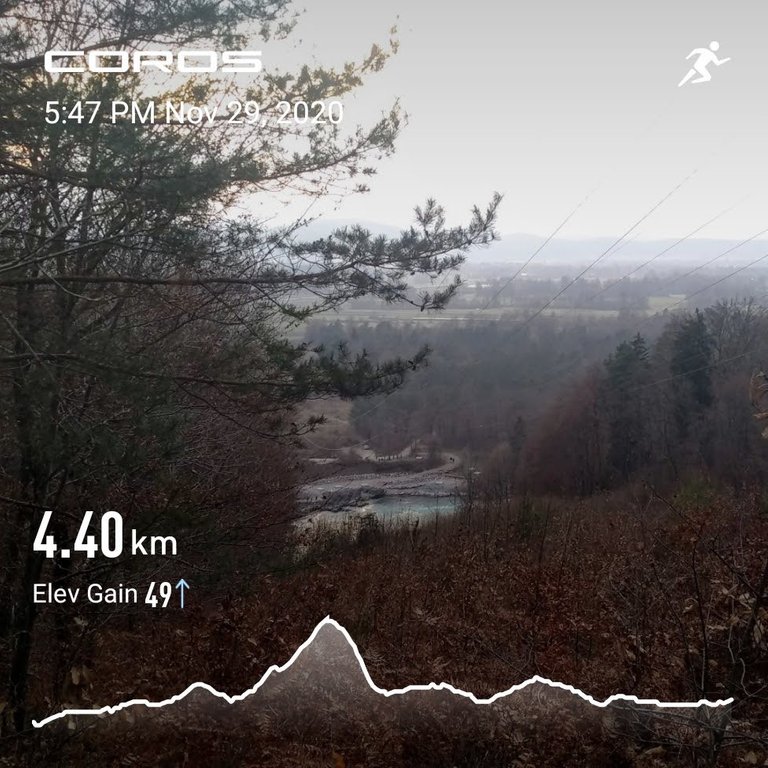 This Sunday was another cloud-covered day, not very invigorating. In another reality, today was a national holiday, a celebration of unity and brotherhood.
In this reality, we have lockdowns, segregations, self-imprisonment, and a general breakdown of the society where common values are greed and profit at the expense of others. Planned or not, you be the judge.
Yes, I am in a gloomy mood. This winter doesn't look very promising and fun.
Back to today's run. We had a long family hike in the afternoon which was the highlight of the day. The cover photo was taken during that walk.
After it, I was too lazy for a proper run. So I made a task to have a really slow pace run that ought to be short. I fulfilled the task 1000%. The pace was 6:41. How slow can I get?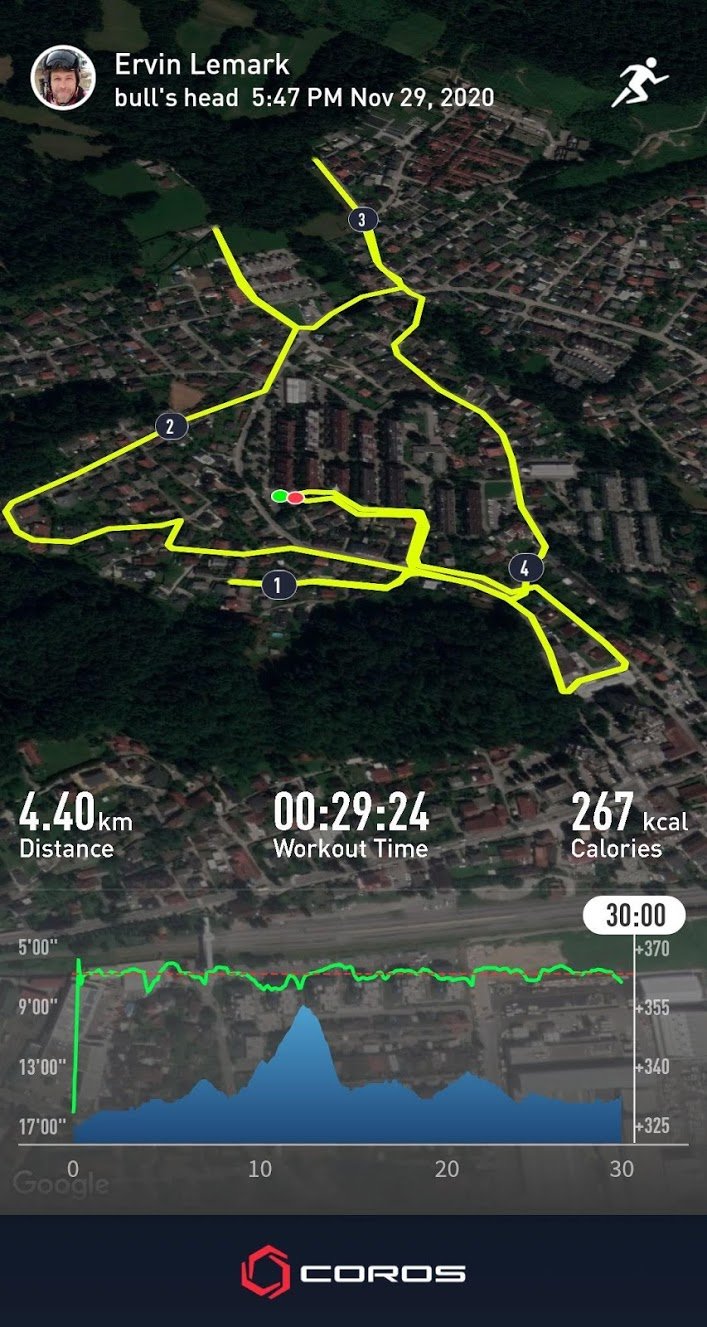 Tomorrow is the last day of November. I need good two miles to reach my monthly goal. I will manage it with ease and grace and dignity.
---
All the physical activity data that I display in my @exhaust and @actifit reports is gathered with the help of Coros Pace sports watch and displayed with Coros app.


---
Better and better
---
Check out some detailed info at my EXHAUST page
Join me in testing out EXHAUST!