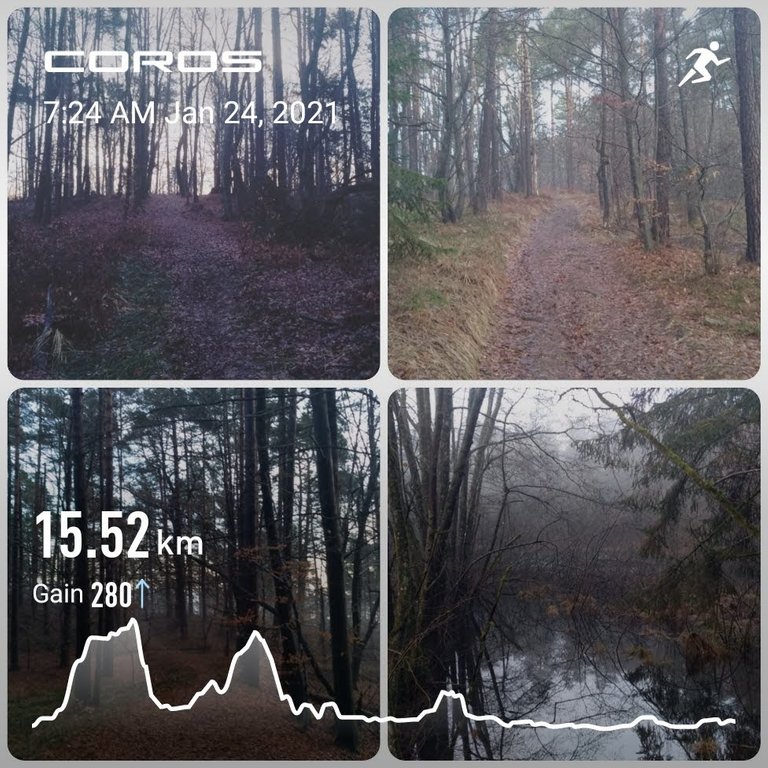 Trzin is the neighboring town to the northeast of where we live. This morning I went to explore the area to the west of it, behind the commercial and the residential zones.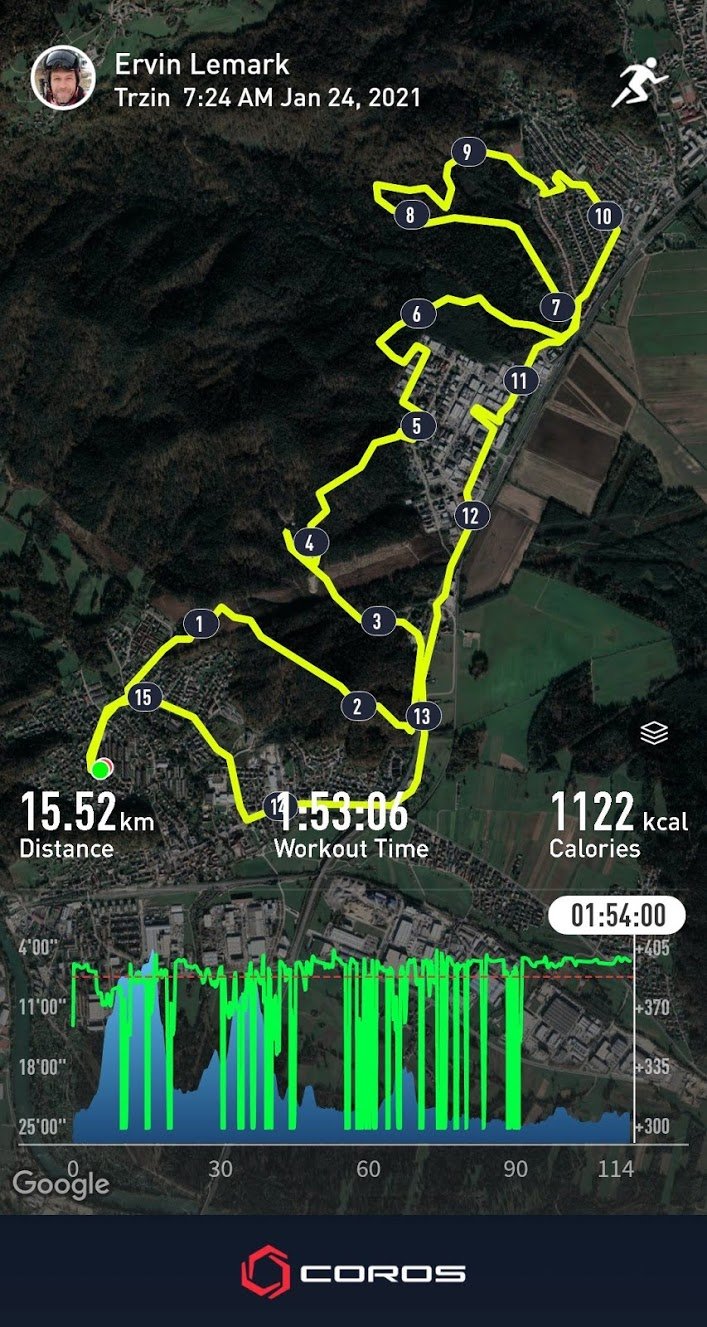 ---
It was a foggy and very humid morning. In the beginning, it didn't feel like it was cold. Yet later on the moist cold got to you and it felt cold.
Two climbs at the start of the run were meant as a warmup. The plan was a success. Afterward, the run was mostly flat, partly in the beautiful forest, partly, while turning back home, on asphalt.
In the end, it was good 15 kilometers long with 280 meters of climb. 40 kilometers ran and 800 meters climbed in the last three days. Tomorrow, I can take it easy.
---
Photostory of the run
At 7:30 am, a forest climb toward the promise of sun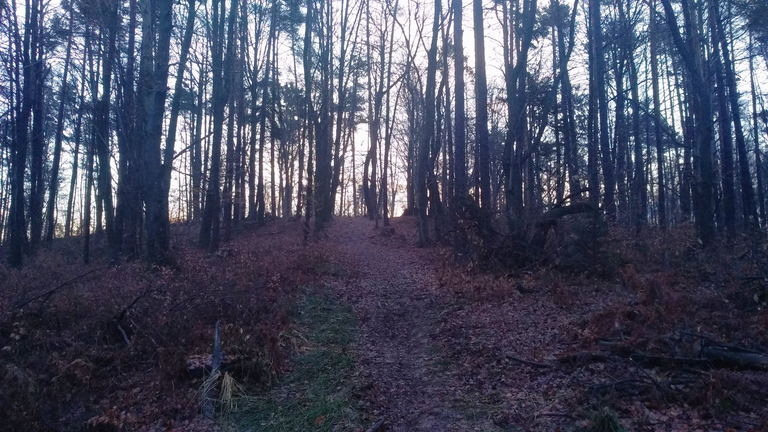 Another short climb with the fog gone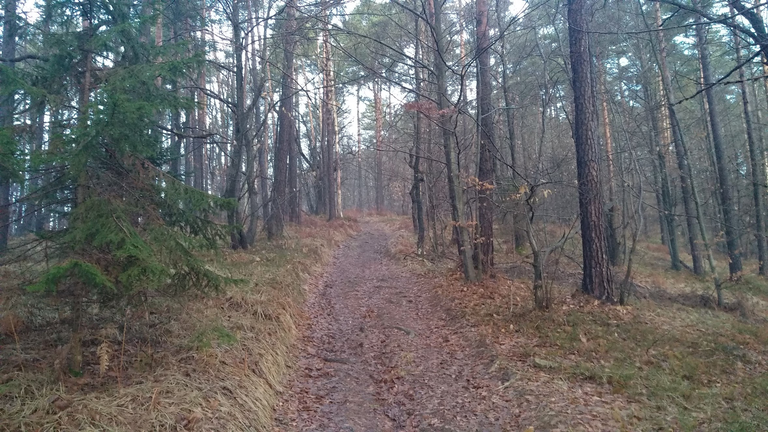 In the forest behind Trzin there is an exercise trail. In Slovenia, we call these trails trim steza.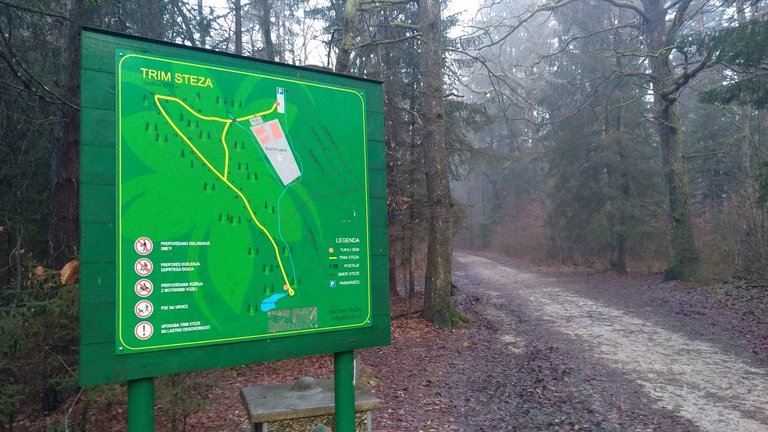 This beautiful forest is riddled with 18 exercise points along a 3 K long trail.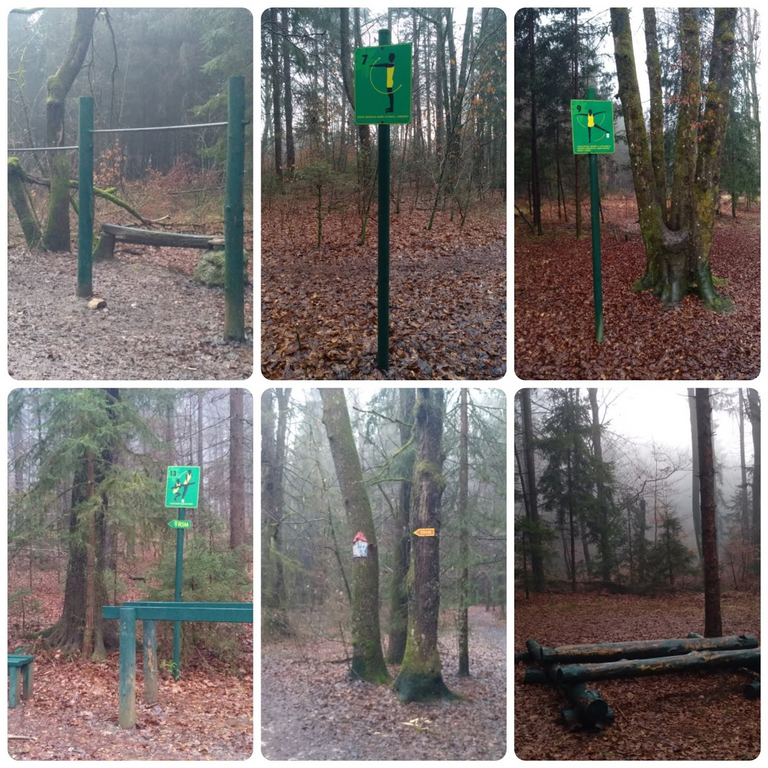 The trail is maintained by the Municipality of Trzin and Sports society Trzin. Kudos to them.
I exited the trail and the forest at this wonderful sports park with a playground both for children and grownup kids.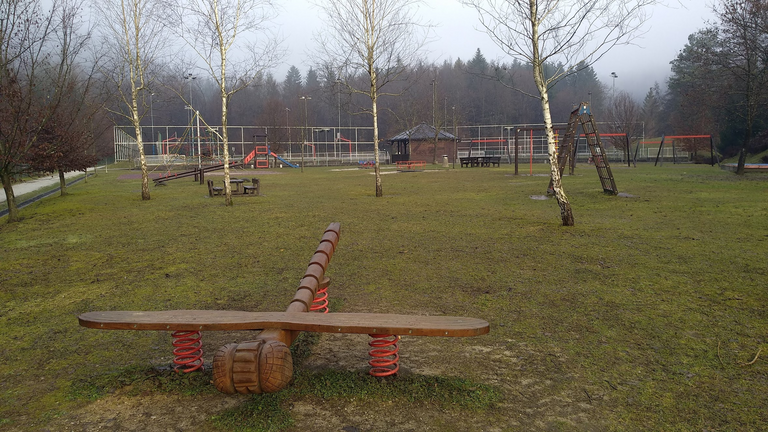 The rest of the run was boring. All on asphalt with some steady pace to train the middle range endurance. It was fun, sort of.
The whole run was great with some newly found trails which I wish to revisit soon.
---
Check out some detailed info at my EXHAUST page
Join me in testing out EXHAUST!
---
All the physical activity data that I display in my @exhaust and @actifit reports is gathered with the help of Coros Pace sports watch and displayed with Coros app.


---
Better and better
---