I just finished a strength training activity that lasted about 0hh:40mm:36.0ss !
Hi guys, I just completed 40 minutes of HIIT called INSANITY: Max Cardio Conditioning at home. I followed the workout video by celebrity trainer Shaun T. entitled "Insanity". This is the type of workout I do when I am not running.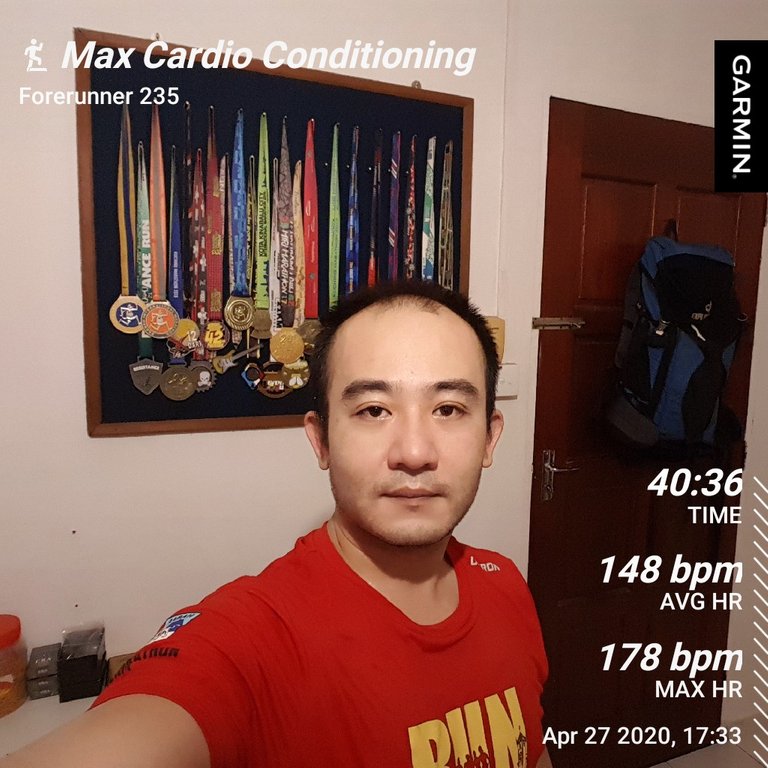 Check out some detailed info at my EXHAUST page
Join me in testing out EXHAUST!