I just finished a 9.463km running that lasted about 0hh:44mm:9ss !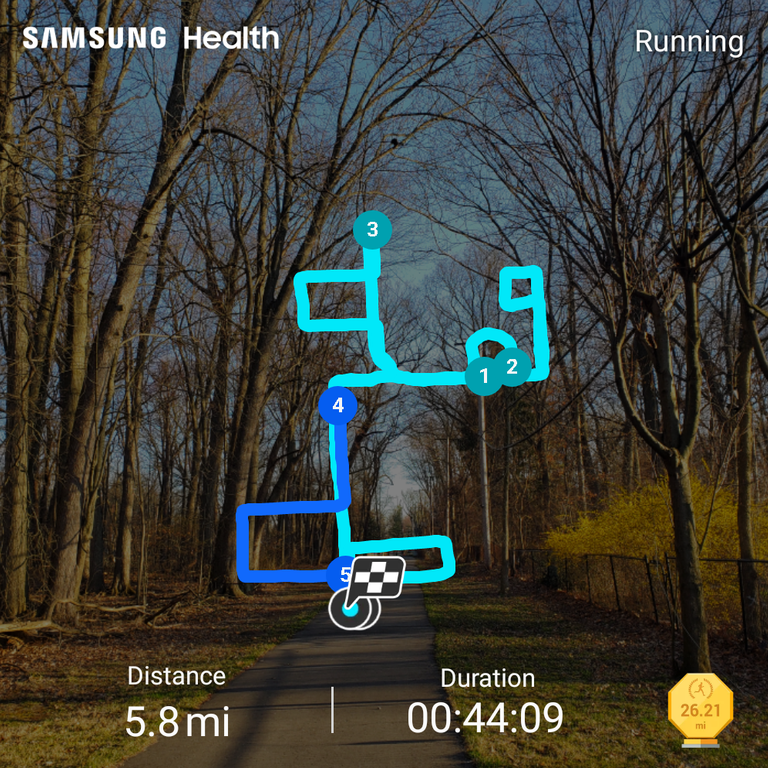 As planned, I took a real rest day yesterday, with only some walks with the dogs. That was very helpful! Although I still felt kind of fatigued with legs a bit sore, it was so much better than the past few days. I didn't really plan how long I would run, and I ended up half a kilometer shy of 10k. Even the pace at 7:30min/mile wasn't bad at all. It's the first time in a while that I feel good enough at the end to speed up, not quite a sprint yet, but almost. Last mile was actually my fastest, and by a lot. So, all in all, a solid run to start the month.
Weather-wise, it was back to several degrees below freezing, with a wind chill close to -10 degrees Celsius. Like I said often, I prefer it this way, but it's just so strange how 2 days ago, I was almost complaining it was too warm for me. And tonight, I went running with 2 long sleeves layers, gloves and hat... And I think we'll be back to warm in another couple of days. It's Michigan.
Plan for tomorrow is just a long hike, on flat and easy terrain. Then on Saturday, I'm thinking of running intervals at the high school track. But as with all plan, many chances for last minute changes, so we'll see.
Till then, keep Exhausting!
Check out some detailed info at my EXHAUST page
Join me in testing out EXHAUST!