I just finished a 11.362km running that lasted about 0hh:58mm:7ss !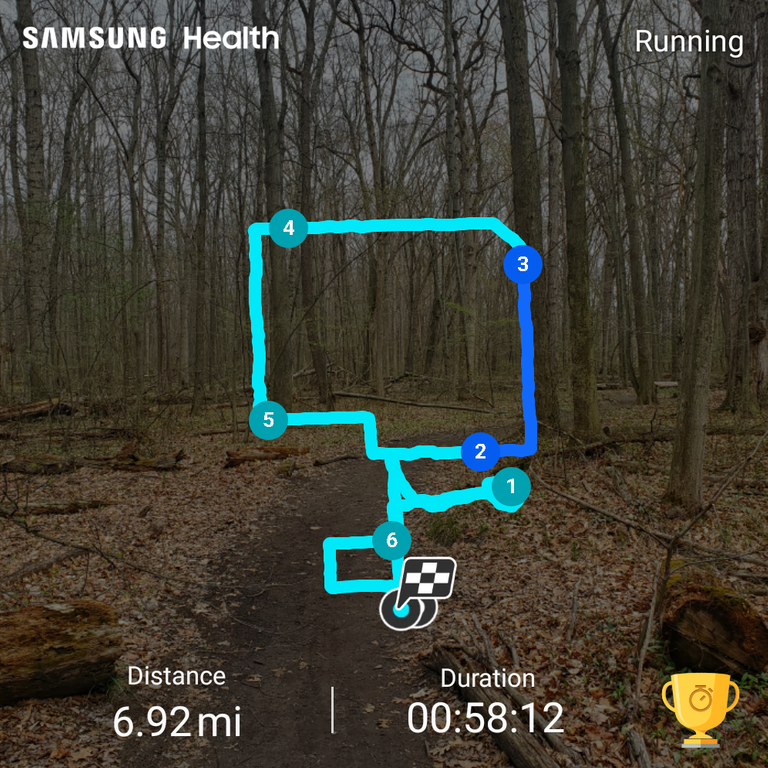 Even with an extra rest day (Thursday was my regular rest day, and I ran out of time for a run on Friday), today was very tough. Not sure exactly why, but I felt exhausted from the beginning. I started in the forest again for a couple of miles. Then, back on the asphalt, because for once it was still hours before it got dark, I decided to keep going on one of my old loops, but it was clearly too much. I pushed myself as much as I could, but after about 4 miles, all fell apart, my legs were burning, my lungs were burning too, and my heart rate was consistently above 180, which is higher than my theoretical maximum (I believe a simple estimate is 220 - age) and still going up. I could even fell my fingers kind of swelling. So, in short, I felt like crap and I actually had to walk for about half a mile.
It's too bad because my first 4 miles were actually pretty decent and very consistent according to the splits from Strava. When I walked, I didn't pause my watch this time because even if Samsung Health is fine with it, I remember that Strava gets confused when your position changes during a pause. Obviously very clear on the chart where I walked.
At least, I was lucky with the rain. Although I did push my luck, by going much later than I should have, I ended the run literally 2 minutes before a big storm started. It's usually the opposite when it's dry all day, and when you're 2 minutes in your run, it starts pouring 😁
If I have time, I'm thinking of a slow and short run today (posting yesterday run right now because of servers issues yesterday). I don't like to stay on a failed run like that. But we'll see how the day goes.
Keep Exhausting!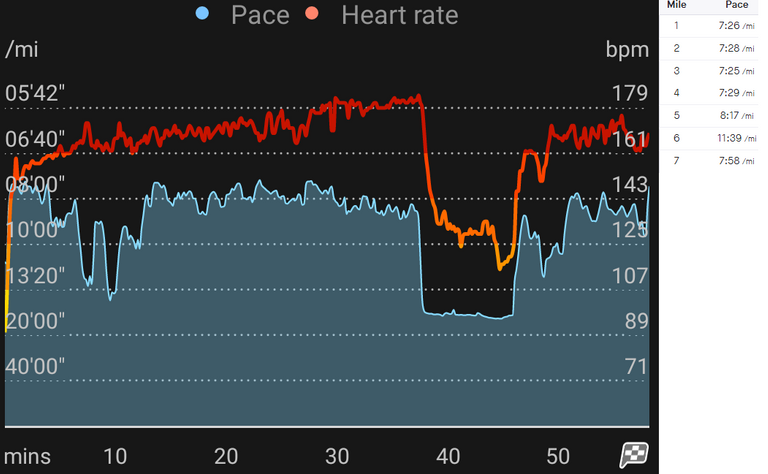 Check out some detailed info at my EXHAUST page
Join me in testing out EXHAUST!