I just finished a 9.877km running that lasted about 0hh:46mm:35ss !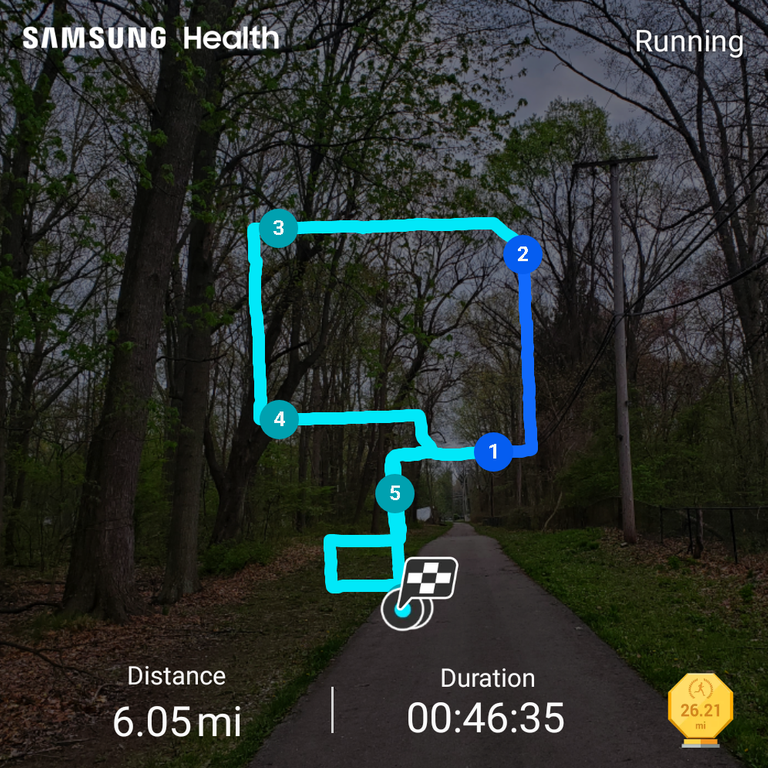 A couple of days ago, I discovered I was registered for a virtual 10k next week (more on that next week). So for my run today, I wanted to check out the distance on a loop I mapped on the route creation tool from Mapmyfitness. It turns out it's pretty accurate and it ended up almost exactly as predicted, just about 100 meters shy of 10k. That means next week when I run the actual 'race', I just need to add a little bit and it will match 10k perfectly.
As for today, it was a tough run. As soon as I started, I felt I would not be able to finish it. My stomach wasn't 100%, my foot was hurting, and my legs were sore. Luckily it got better, and I was able to push through and finish the route as planned. And under 47 minutes, although not impressive, it is better than expected.
The heat didn't help. In yet another temperature swing, it's very hot here since yesterday. I never like running in hot weather, but it's even worse of course when my body is not yet used to it. Remember we had snow just last week!
My deer buddies were out there again today, and stayed put when I ran past them. But that was about it for wild life. It's not wildlife but I saw somebody on an e-bike zooming by, it's very unusual around here. In Michigan, roads are mostly for cars.
With a little bit more sleep, and maybe some stretching for once, I probably can improve my time on this route next week. It's supposed to be much cooler also. I doubt the virtual race setting will have the same effect as the actual in-person race, but it might help too. Overall, I am hoping I can shave a minute or two off my time, to finish around 45 minutes. Before that, I will see how much I can run over this week end.
Till then, keep Exhausting!
Check out some detailed info at my EXHAUST page
Join me in testing out EXHAUST!