I just finished a 16.23km cycling that lasted about 0hh:41mm:46ss !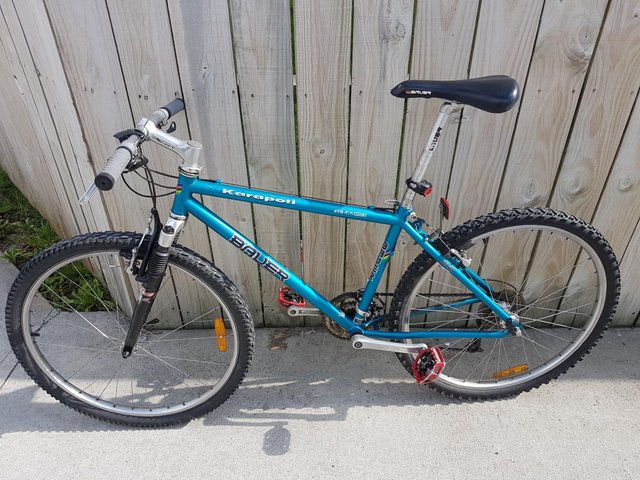 I've had some mechanical issues with the Bauer MTB. A few weeks ago it was locked in the top gear and wouldn't change and with the lock down, was very difficult to get it repaired. I managed to get it looked out over the past week and parts were needed to be ordered to replace the gear shifter.
I picked up my bike and then headed for a little explore around South Auckland where I found some nice smooth roads and road in some nice and calm conditions for almost 40 minutes. Lock down is coming to a bit of an end in New Zealand and people are going a little insane trying to catch up on all the fast food, shopping and diving, they couldn't do over the past few months.
Even though there was a lot of traffic, it was good to get out and back onto the mountain bike for a bit.
Stay Strong Everyone!
Check out some detailed info at my EXHAUST page
Join me in testing out EXHAUST!