I just finished a 87.981km cycling that lasted about 2hh:27mm:21ss !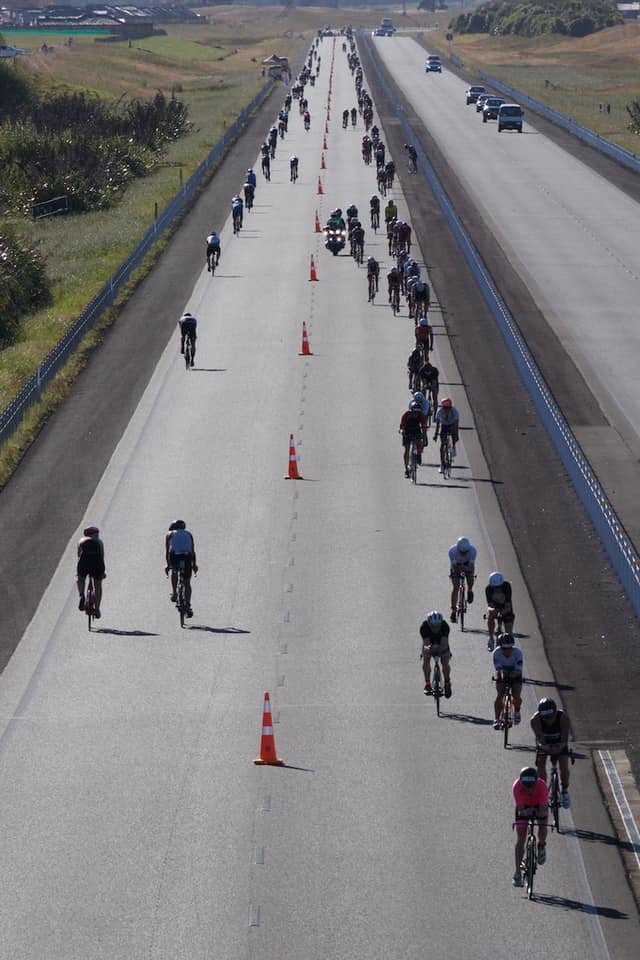 Yesterday I posted about the run leg, this is a quick write up about the bike leg.
Well, you can see from the image there was a bit of drafting out on the coarse. I always stick to the fact that this is cheating and I never get into a situation that would have me drafting and I have a clean record from race officials to show for it as well.
Definitely not complaining about my performance, I had a great day out there, taking another two minutes off my previous bike leg personal best. The race started in Tauranga Port, racing to Papamoa with this years race taking over the motorway for 50km before heading back to the ports. The coarse is always flat and fast but you can get some head winds that will take your pace down a little.
Today I raced hard and struggled a little with the later stages of the bike leg, but I did run well coming off the bike.
It is great to be racing for the time being and we will make the most of it while we can.
Stay Strong Everyone!
Check out some detailed info at my EXHAUST page
Join me in testing out EXHAUST!