Lunch Run: Brief Encounter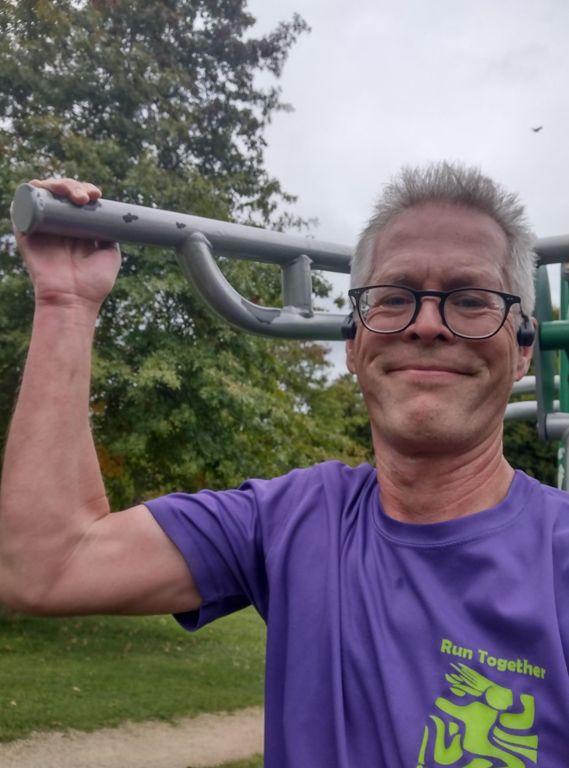 steevc just finished a 5.58km run, that lasted for 35 minutes.
This run helped steevc burn 344.0 calories.
---
Description from Strava:
Better than last week for my lunchtime run from the office. It was not warm, but that suits me. I wanted to run up to Fairlands Valley Park. Rather than doing any intervals I just tried to keep up a reasonable pace. It is a long climb to the hill that made be work.
I have done the Stevenage parkrun up there a few times and I ran part of the course today. As I was about to leave the park another runner came from another way and I realised it was a guy I work with. He lives near there and was working from home today. Just had time to say hello before we parted. We could easily have missed each other.
I headed back down the hill towards the town centre, sticking to quieter back roads. I stopped at the outdoor gym for a few reps on various things to give my arms and abs a workout. Then it was back to the office. There is one last climb to get there. Climbing nearly 10m per km is a lot for me. Stevenage is a hilly place.
I had a quick shower before getting back to my desk for some lunch.
I had a call today from Virgin Media who supply my home internet. They were trying to get me to take an upgrade, but I had trouble understanding the lady and was not going to sign up to anything just from a phone call. Firstly she asked me for some personal details, when she called me. I told her that was wrong and she needed to verify herself. She also said she could not provide details of the offer by email, but eventually she did. I will consider it now I have had time to read the details and compare with their general offers.
Run free!
---
If you would like to check out this activity on strava you can see it here:
https://www.strava.com/activities/7909454689
About the Athlete: Older guy trying to keep fit, but still hope to go quicker.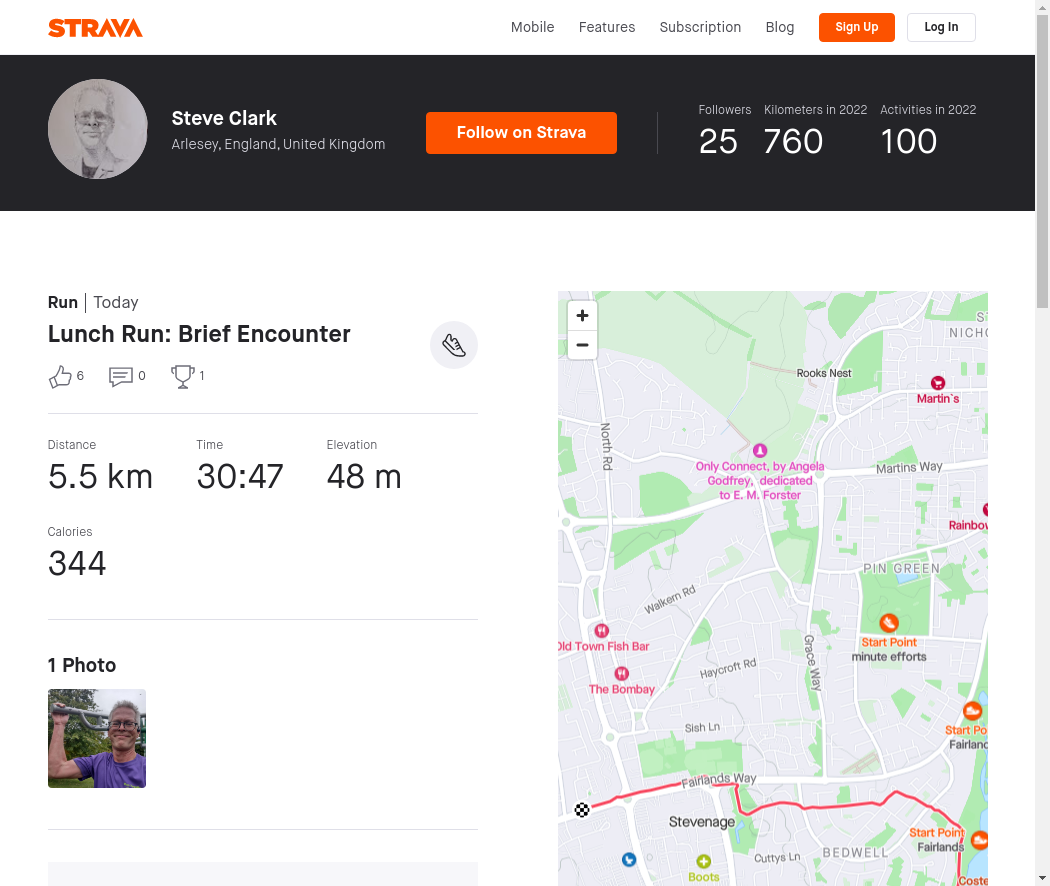 This is an automated post by @strava2hive and is currently in BETA.
---
---