I just finished a 21.555km cycling that lasted about 1hh:7mm:20ss !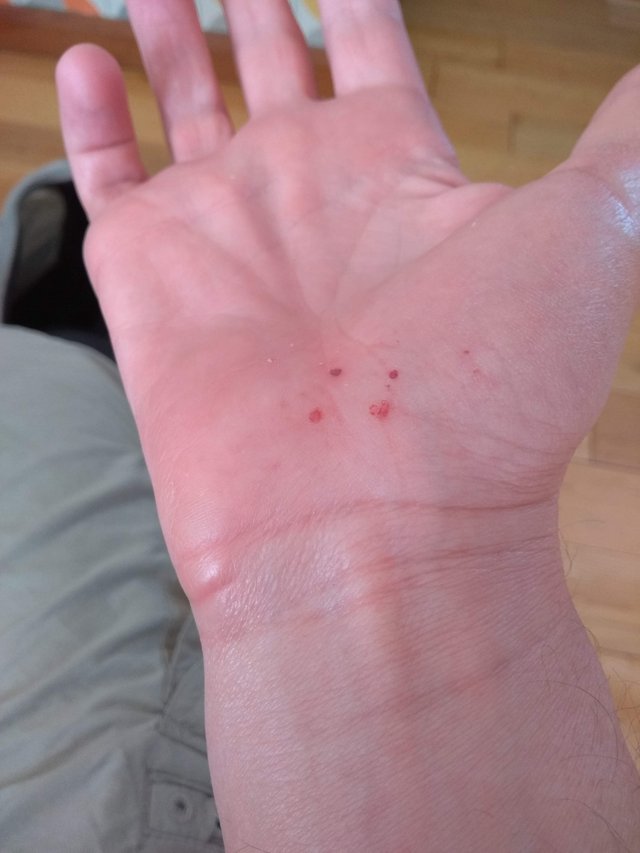 This ride was significant as it was my last in the current workplace. Do not worry, I am still employed. It was distinctly windy as I set off after handing in my badge and looking like it would be against me for some of the ride.
I have done this ride many times, so it all feels very familiar. There were not many cyclists out, but that is okay as it means I do not have to avoid them. Not too many walkers either, but then most would come out later. I still find long rides hard work, but kept up a reasonable pace and enjoyed the downhill stretches.
It went wrong about half way. I took a diversion down an alley behind some garages to avoid potential clashes with people on the main path. There were lots of overhanging branches hitting me in the face and these distracted me from a sack of rubbish. My front wheel went over it, but then I came to a sudden halt. I went over the handlebars and landed on my palms on the tarmac. It is not actually too bad and if I had been wearing my cycling gloves (wherever they are) I might have avoided these grazes. I may also have a bruise where my leg hit the bars. The bike seems okay. I was wearing a helmet, but I did not hit my head anyway.
When I was happy I was okay I got back on to carry on. These things happen and it could have been worse.
I took it a little steadier on the rest of the ride and made it home without further incident.
I will be out running again soon. Never fear!
Ride free and stay well.


Check out some detailed info at my EXHAUST page
Join me in testing out EXHAUST!