I just finished a 10.142km running that lasted about 0hh:54mm:51ss !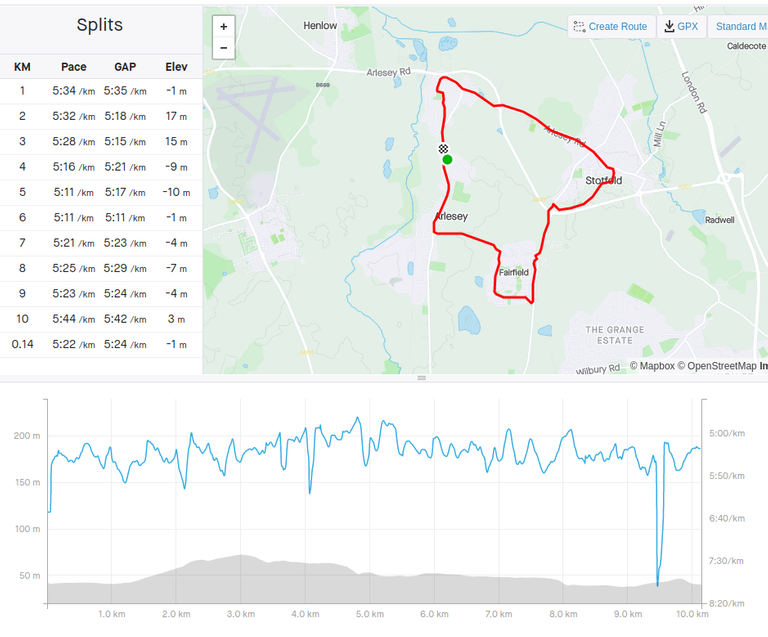 I did not run first thing as it had rained heavily in the night and then rained again just after I had breakfast. By 11 it was looking much better with mostly blue skies and so I got changed for a run. Of course there were lots of puddles and I had to keep an eye out for the leaves that can be slippery.
I set off to do my usual loop with the option of extending it. I was going to avoid any muddy bits. There were quite a few other runners and dog walkers out and I expect they made the same choice as I did to avoid the rain.
The crash part came about half way through the run. I was just coming around the other side of Fairfield when an older gent on an e-bike came the other way on the path. I gave him plenty of space, but just after he passed me I heard him go down. Of course I checked to see if he was okay and fortunately he was. It was the wet leaves that caused the accident.
I carried on and took the diversion through the newish Stotfold estate. It was here that I set a couple of new personal segment records in Strava. I clocked up quite a few on this run. I was managing a pretty good pace overall.
I had the wind against me at times, but it was not too bad. As I came past the church in Arlesey I met my friend Jon who was out for a walk with his daughters. He did a 33km run a couple of days back. I had a brief chat with him before heading home.
It was a nice run in the end and I am very happy with the pace. It is always good to see improvement.
One of my podcasts today with Radiolab talking about why you cannot apply Benford's Law to all election results as I have seen someone posting about on Hive. Those looking for large-scale fraud are clutching at straws.
I hope everyone had a good weekend.
Run free and stay well.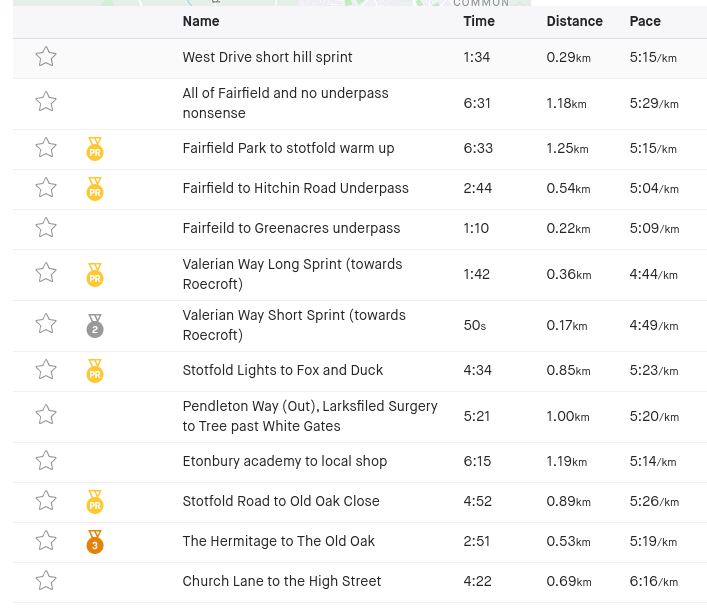 Check out some detailed info at my EXHAUST page
Join me in testing out EXHAUST!