I just finished a 16.493km running that lasted about 1hh:35mm:14ss !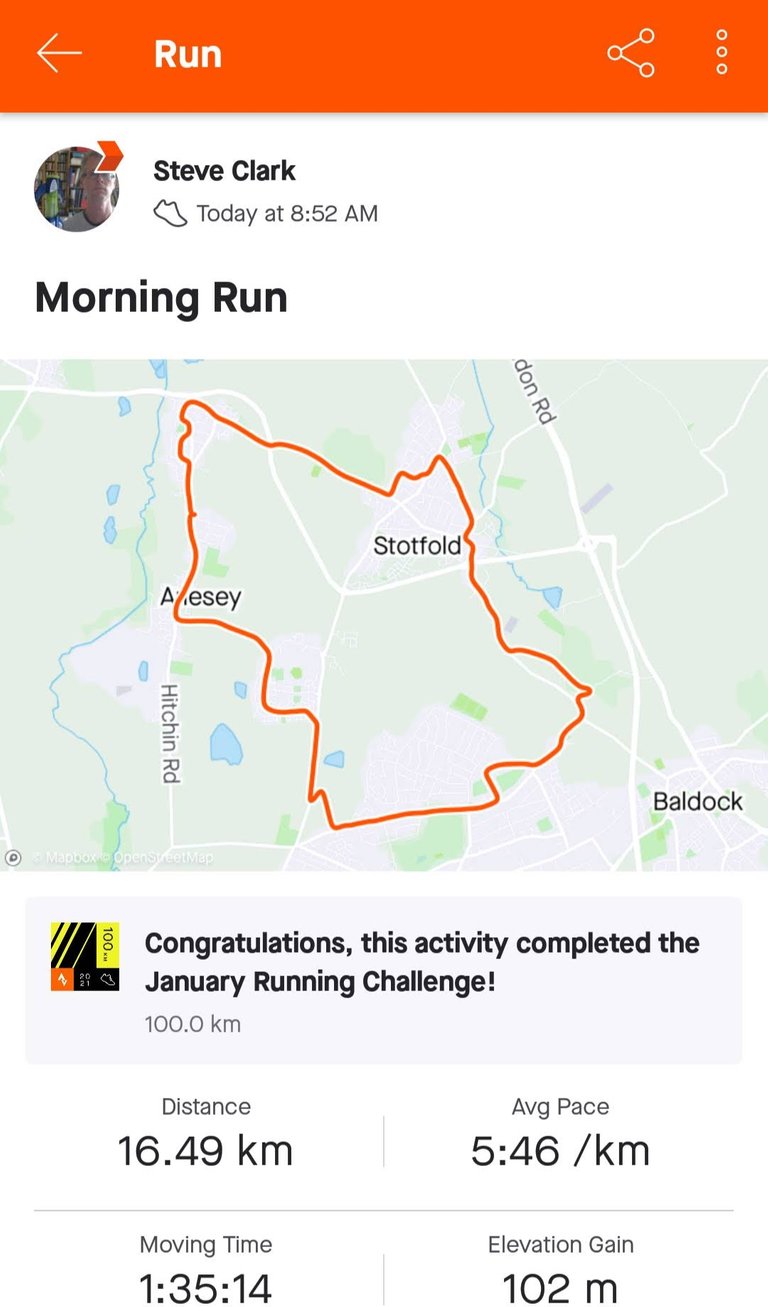 It was distinctly frosty out there. Strava says it feels like -6C, so I needed my gloves, but still in shorts. I wanted to do a longer run as part of my effort to increase my endurance. I did the usual start up to Fairfield, but then headed out on the road before picking up the Greenway at Standalone Farm. What can be a muddy track there was frozen. There was sheet ice in places where water had run across the path, so I was cautious. I followed the road through Letchworth towards Norton with a diversion around a back road that the local 10k uses. After Norton I got back on the Greeway through Radwell Meadows. That was a little muddy in places, but not too bad.
In Stotfold I also diverted to increase the distance. I saw a lot of runners out there today. The underpass back to Arlesey has been flooded for about a week, so I had to take my chances crossing the bypass. It was not too busy anyway.
I managed to make up the distance to be over 16km and I am happy enough with the pace. It was a bit slow at times, but given the conditions that does not worry me. I felt okay at the end of it and could have gone further.
An hour after my run it is snowing well, so I am happy I was not out in that. This is our first snow of the winter and may not amount to much. My sister is up in Edinburgh and they have lots. I do not want it to stop me running. This run took me over 100km for the year, which is a good start.
I hope it is good wherever you are.
Run free and stay well.
Check out some detailed info at my EXHAUST page
Join me in testing out EXHAUST!