Morning Run - Up and down
I just finished a 6.841km running that lasted about 0hh:39mm:19ss !


Today was cool and a bit damp. I was not sure I needed long sleeves, but I did go for gloves. It did not really rain, but I felt some moisture on me as I started.
A lady was running past as I left the gate and I followed her up to West Drive without really catching up. She did not turn off. Then I started the first of two climbs up to Fairfield. It is about 1km rising 18m. From Strava I can see the difference in climbing and descending with my GAP (grade adjusted pace) being quicker as I went up. It is not a massive hill, but it makes the run a bit harder. On the second climb there was another lady ahead of me, but I did not catch her either. It is not a race anyway.
The last bit of that second climb was hard work, but then it was a cruise back down and the flat road to home. I decided to do another little climb at the end around our block. Most events I do have some up and down, so I should really get my legs used to that.
I was well warmed up when I got home and did not get wet in the end. Usual breakfast and shower before getting on with work, which is all from home these days.
Run free and stay well.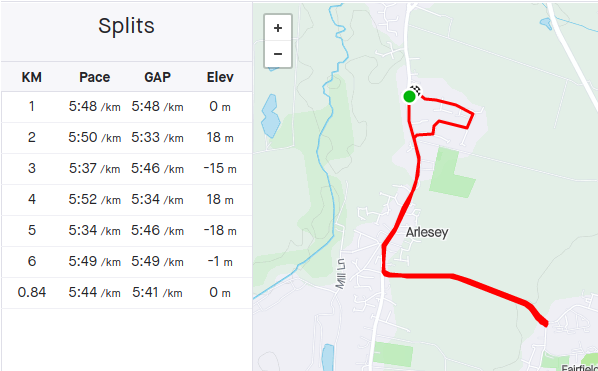 Check out some detailed info at my EXHAUST page
Join me in testing out EXHAUST!
---
---