I just finished a 6.943km running that lasted about 0hh:40mm:1ss !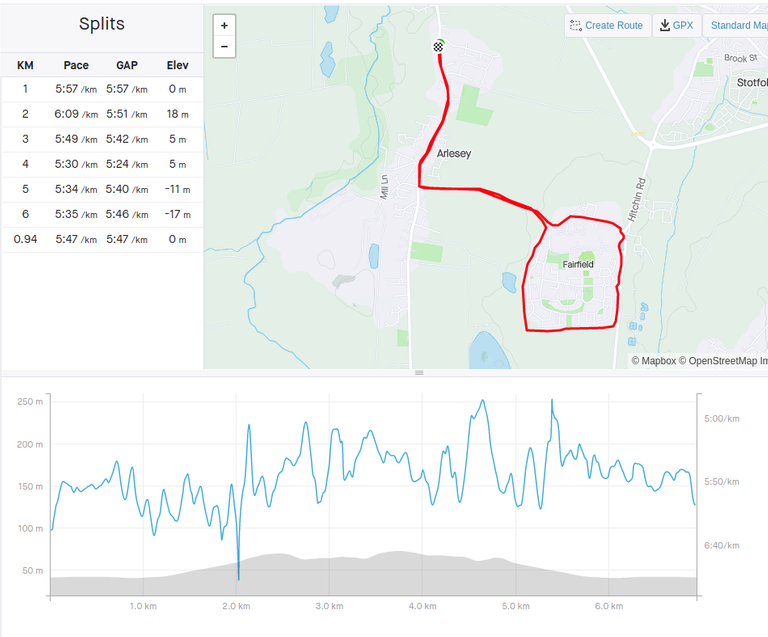 Considering I ran 16km on Sunday my legs have been feeling okay. It was really hot yesterday, but felt cooler this morning. I was doing my regular loop around Fairfield, so it was a slog up the hill. I saw a few runners out today, but nobody I know.
I was very consistent with recent runs, so the longer weekend run has not slowed me down. I felt pretty good generally and could perhaps have gone a little quicker.
As the relaxation of COVID restrictions has been delayed (as everyone expected), parkrun will not be restarting this month. The Greenway half still seems to be on though. Events have been happening around the UK and I see @rthelly has done another tough one (but it shows the wrong distance).
There are lots of runners on Hive. Show them some support as they inspire us.
Run free and stay well.
Check out some detailed info at my EXHAUST page
Join me in testing out EXHAUST!