Evening Run - Late starter
I just finished a 7.119km running that lasted about 0hh:40mm:42ss !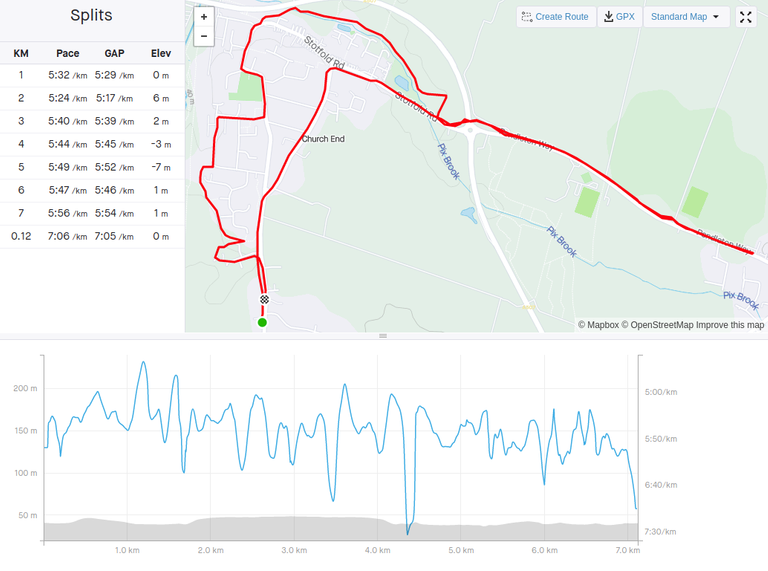 I woke up today to the sound of rain and so decided not to run then. It has rained since then on and off, but by the time I finished work it was looking brighter and so I decided to get a run in before dinner. My son is out with a friend and my other half is at an evening class, so it is just me and the cat at home.
I ran out to Stotfold for a change. That is a fairly flat route. I did a few short sprints early on, but it was feeling like hard work, so I just kept a fairly steady pace for the rest of it.
On the way back I went off-road around by the fields and allotments. I passed another guying running the other way there. Then it was my usual route round some back streets to stretch it out a bit more. The roads are fairly quiet around here anyway.
It was a bit warmer than some recent runs, which may have made it harder, but at least I got out.
Now I need some food!
Run free and stay well.
Check out some detailed info at my EXHAUST page
Join me in testing out EXHAUST!
---
---