Morning Run - Smoothly does it
I just finished a 6.964km running that lasted about 0hh:40mm:11ss !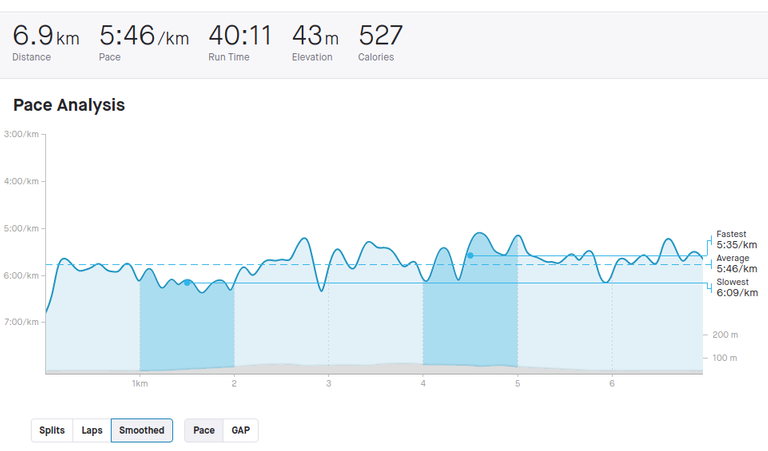 Another day, another run. Even if I feel a bit stiff and achy I try to get out there. I had a quick stretch before I went. It is overcast and not too warm, so that suits me.
It was the usual run up West Drive to Fairfield with the clockwise loop. Not that I was setting records on that segment today. I took it fairly steady up the hill to leave me something for when I got to the top and so I could keep a reasonable pace all the way.
The graph on the first page of each Strava outing tends to be very spikey, but they also have a smoothed out version. I was not actually stopping and starting or even really sprinting. It generally seems that I am quickest around the fourth kilometer.
There were a few other runners out, but nobody I know. I did nod to the guy who runs the chip shop. He is often standing out front in the morning. To be honest I have not bought from him in a while. We have not been having fish and chips too often and tend to go to the one that is slightly nearer.
It is a shame to see so many discarded facemasks around. I try to avoid using the disposable ones for the rare times I need one.
On the way back I was getting some twinges in my right foot, but it is not too bad. The run was pretty average compared to those I have been doing on that route. If it can stay dry for a while I will look to run over the fields for a change.
Run free and stay well.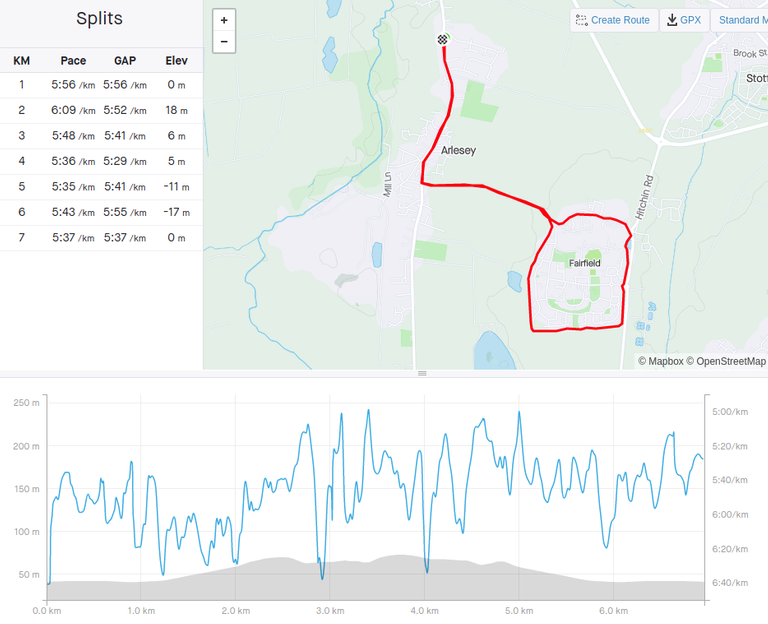 Check out some detailed info at my EXHAUST page
Join me in testing out EXHAUST!
---
---