Morning Run - Finally back to parkrun

I just finished a 5.168km running that lasted about 0hh:27mm:27ss !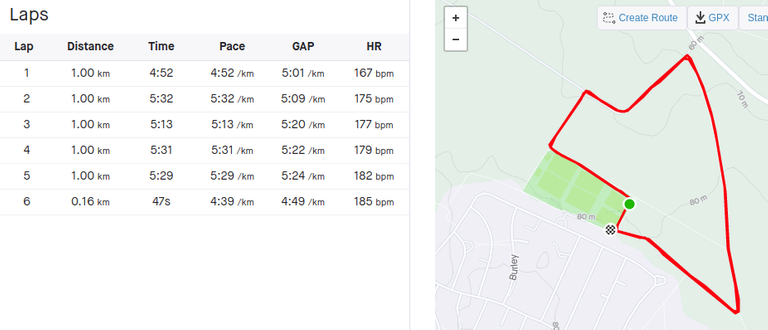 It is 16 months since I last did parkrun as it has been shut down for most of that time. It restarted last week, but I could get get there then. I went to my local one at Letchworth. It is about a 5km cycle ride from home up a big hill. That is my warmup.
It was a nice morning for it. Not too warm and dry, but some recent rain will have softened the ground a bit withut making it too muddy. The start has moved across the recreation ground and is supposed to be more spaced out than before.
I started a bit quick and realised I needed to ease off a bit to make it round. At least the first part is mostly downhill, but then we started the climb from 'carnage corner' (it can get muddy there) for the first time. I just kept going as best I could. I got overtaken a fair bit on the first lap, but that does not really matter. The second lap was hard work, but I was determined to keep on running even if I slowed a lot on the second climb. I managed a bit of a 'sprint' to the finish. but I really had nothing left.
I was not my quickest time for the course, but I had lots of PRs (personal records) on Strava. Maybe I can build some strength to improve on that over the next few months. The course is actually slightly over 5km, so they may adjust it again as people like to compare times even though courses vary a lot in terrain. On a flat course with proper paths I could do better.
It is good to be back running with others. It pushes you on to new achievements. I still have personal goals to achieve.
Run free and stay well.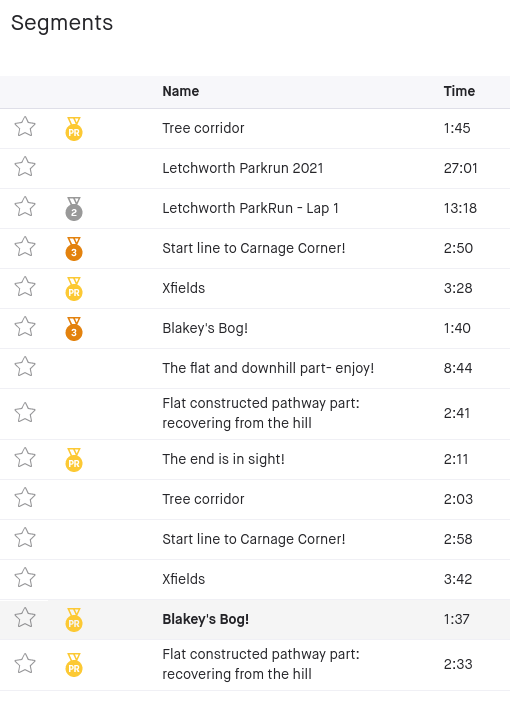 Check out some detailed info at my EXHAUST page
Join me in testing out EXHAUST!
---
---