Longer Doggy Walk
I just finished a 5.0km running that lasted about 1hh:10mm:0ss !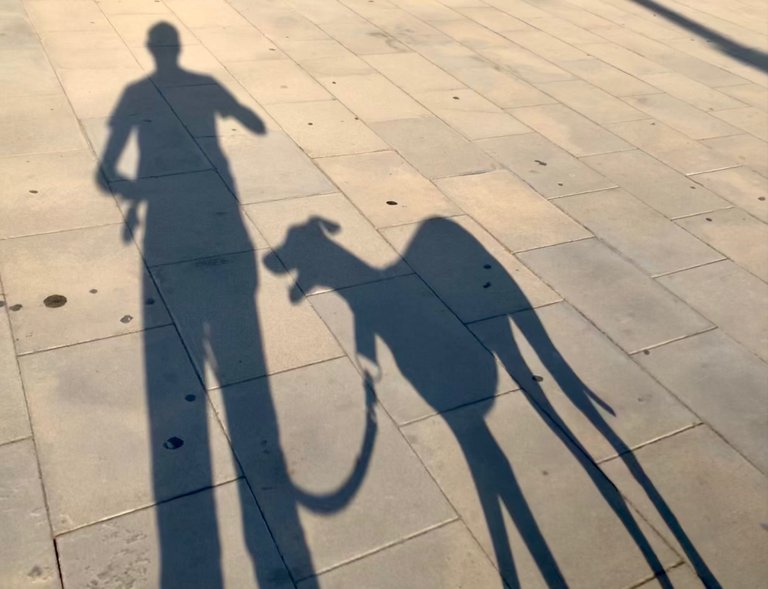 It starts to get quite hot in my city, summer and its devastating temperatures are finally arriving. And although I cannot complain about the climate we have, it is true that my little greyhound is going to suffer.
We have left late, around 7:00 p.m., at this time the sun does not burn so much and the shadows are longer. I have taken a good picture of this about it.
Enzo continues his positive evolution and can walk / jog medium distances without much difficulty although I avoid sudden runs as much as possible.
We are on the right track and I hope that by the summer holidays Enzo will be the athlete that he was again.
Check out some detailed info at my EXHAUST page
Join me in testing out EXHAUST!
---
---