Soft Trail Run with Enzo
I just finished a 7.425km running that lasted about 0hh:50mm:47ss !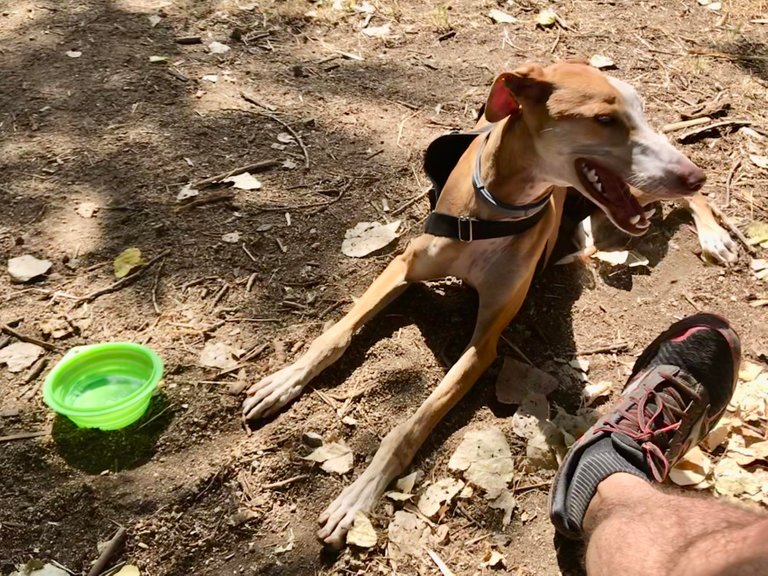 Not a particularly hot day despite the fact that we have touched 23 degrees this morning when leaving.
Since Enzo seems to be much better, I decided to do a gentle trail running session on technical trails but with a controlled slope in order to see how the dog reacted.
The first 3 kilometers Enzo went very well, excited to reconnect with nature again. We have seen squirrels and some rabbits and that has motivated him a lot at the beginning.
As of kilometer 4, Enzo has begun to slacken his strength a little, he was breathing quite rapidly, although his injured legs have not presented any symptoms of pain. So I decided to lower the intensity a bit and alternate walking and running to give him a break.
For my part, I have felt good although slow and weak at an aerobic level as expected, however I am very happy with the evolution of my dog ​​that seems to promise many good trail running experiences in the future.
When I get home, Enzo has made himself lord and master of my bed and will surely spend a few hours sleeping there.
For your information, Greyhounds sleep more than 16 hours a day non-stop LOL.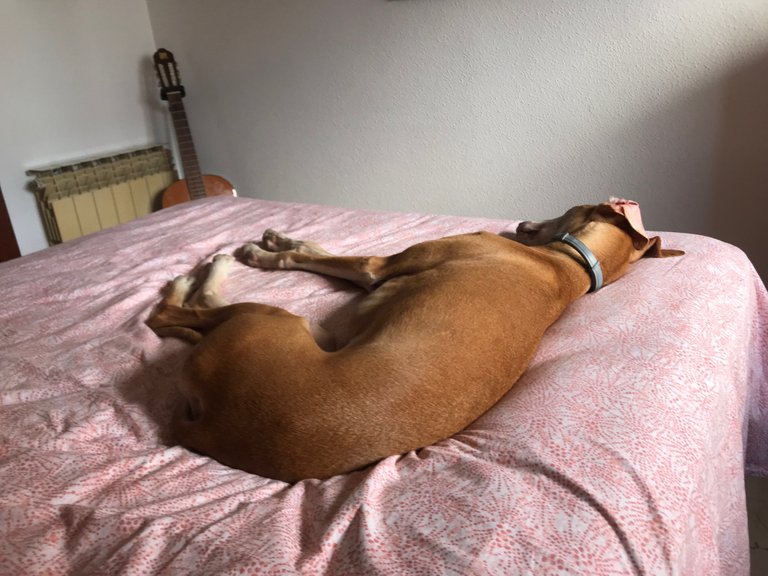 Check out some detailed info at my EXHAUST page
Join me in testing out EXHAUST!
---
---