Chasing Run
I just finished a 5.483km running that lasted about 0hh:33mm:4ss !
---
Another day of training in our pocket, despite the high temperatures.
We departed at 7:30 am with the aim of doing a short run down the hill.
Soon I have met other running nuts on my way, some more fit than me. Especially a girl who has blown past me when I was trying to keep up with Enzo... I tried to take a photo of her in motion before chasing her and this is what I got.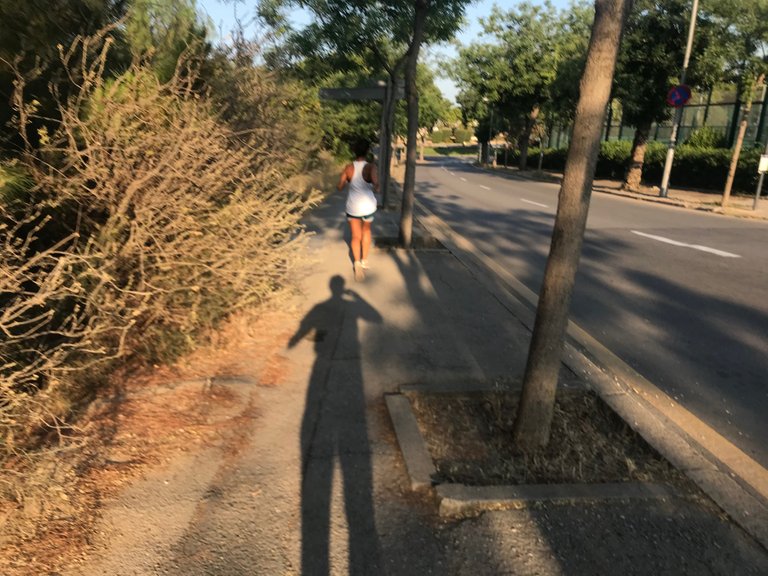 By the way, there has been no way to reach her, this girl is very strong and I am... very old perhaps?
The truth is that today Enzo has not helped much, he has returned to ballast me at Km 4 and has even stopped to sniff a trail at the entrance of the tunnel.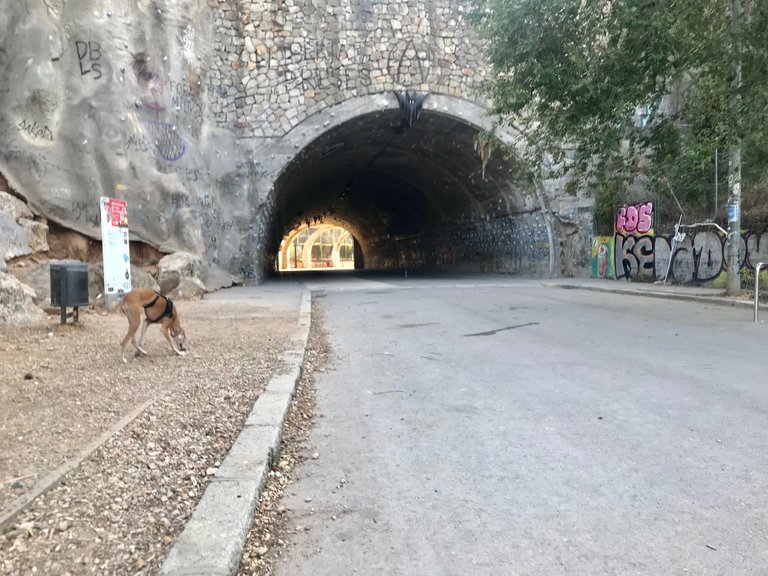 We continue to add kilometers, little by little but consistently.
We have to create a good base to fine tune later.
Keep on running!
Check out some detailed info at my EXHAUST page
Join me in testing out EXHAUST!
---
---