Athlete's shadow is elongated
I just finished a 6.087km running that lasted about 0hh:36mm:45ss !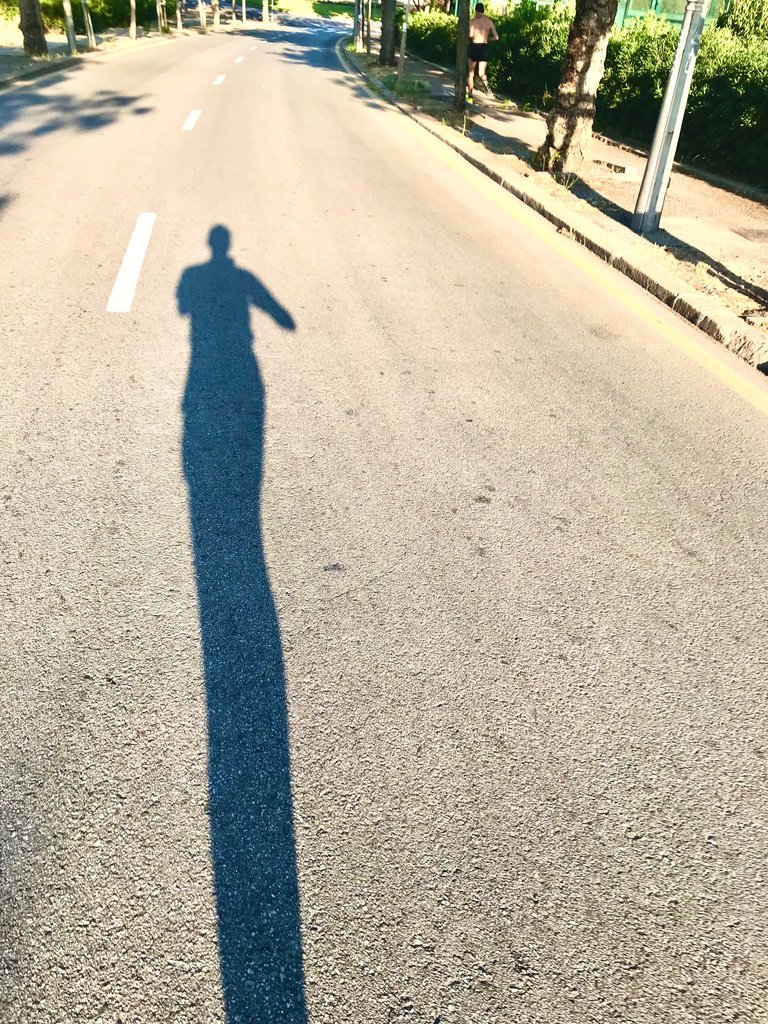 Really hot this morning, although we started our run at 7:30 am, the temperature has been rising as the sun rose.
The advantages of leaving at this early hour are not only that you can enjoy a relatively more comfortable temperature but also that the traffic is very low. so you can enjoy the freedom of running on roads and paths without fear of being run over or breathing pure pollution.
Enzo has been a champion today and has not wavered for a second. I have combined intervals of running with repetitions of push-ups and core, you have to be in shape for the beach this weekend.
We continue to add kilometers although we are still very far from what I normally ran a week just a few months ago.
A solid volume is to reach about 45 or 50 kilometers per week for my part of which half or a little more would be done in the company of my dog, the rest is up to me.
Keep on running!
Check out some detailed info at my EXHAUST page
Join me in testing out EXHAUST!
---
---