Derrick Henry 2020 Road to the Super Bowl Donruss/Panini Card! - Titans RB
Man this is quite the card man! My favorite running back on my favorite team. This card is awesome for those reasons alone.
But another huge reason this card is cool is because of what this card itself actually captures in the photo. This card captures the absolute beatdown that the Titans gave the Ravens two years ago in the Divisonal Playoff round. Everyone and their mama thought the Ravens were going to win that game.
But nope! The Titans showed up and beat the Ravens with EASE.
The Ravens did in fact defeat the Titans in this past year's playoffs but the game from two years ago I know absolutely hurt the Ravens more than this more recent loss hurt the Titans.
Two seasons ago the Ravens were considered Super Bowl favorites to a lot of people. The Ravens this past year were not as dominant. In addition to that the Titans defeated the Ravens two years ago in a DEEPER round than this past season. Two years ago the Titans beat the Ravens in the Divisional round, while this past season the Ravens beat the Titans in the Wild card round.
But anyway, this card I'm ninety-nine percent sure captures the vicious stiff arm Henry gave to Earl Thomas which was also a special moment.
The whole vibe of this card is awesome, capturing a Playoff win against a rival team. Awesome.
I'm so glad Henry is a Titan!!!!! Can't wait to watch him perform this season with Julio and A.J.!
Here's to another 2,000 yard or more season in 2021-22..... #Titanup!!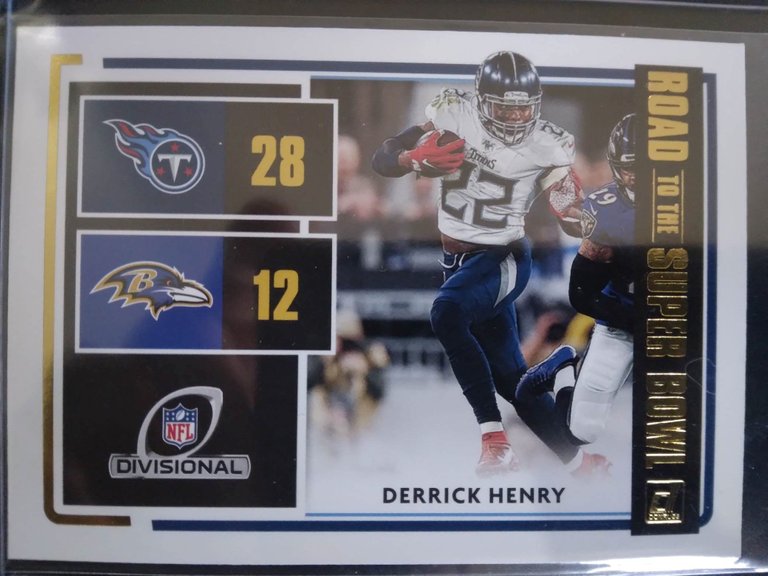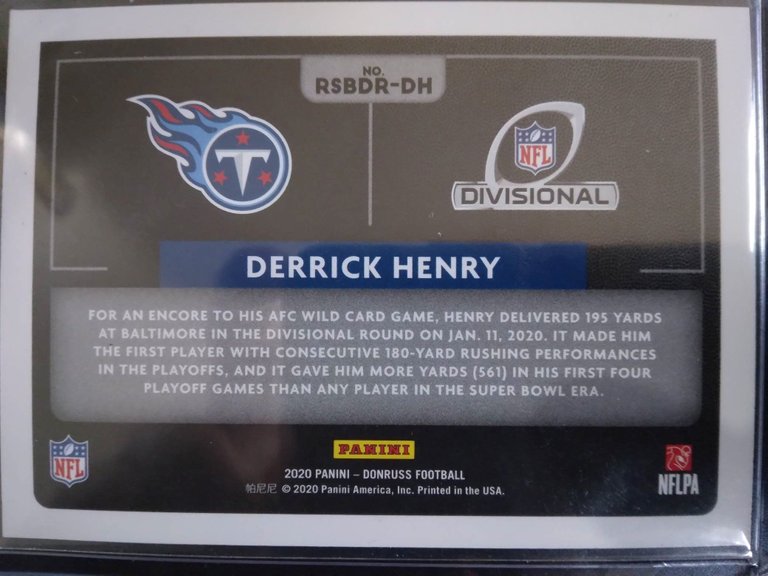 ---
---