Eddie George 2002 Donruss Classics Card - Tennessee Titans Legendary Running Back!
Opening week of an NFL season gets me pretty nostalgic. Decided to show off a Titans card because, why not? Right before a fresh season, appreciate a past player!
Eddie George might be my favorite player ever. He's the first player I ever 'imagined' myself being playing backyard football growing up.
Eddie George is still the franchise's leading rusher at 10,009 career rushing yards, and third in rushing touchdowns with 64.
This card perfectly captures how I picture Eddie George in my mind. That iconic OG number 27 in those classic Titans uniforms. Dude was built like a square bolder, and he ran like one too.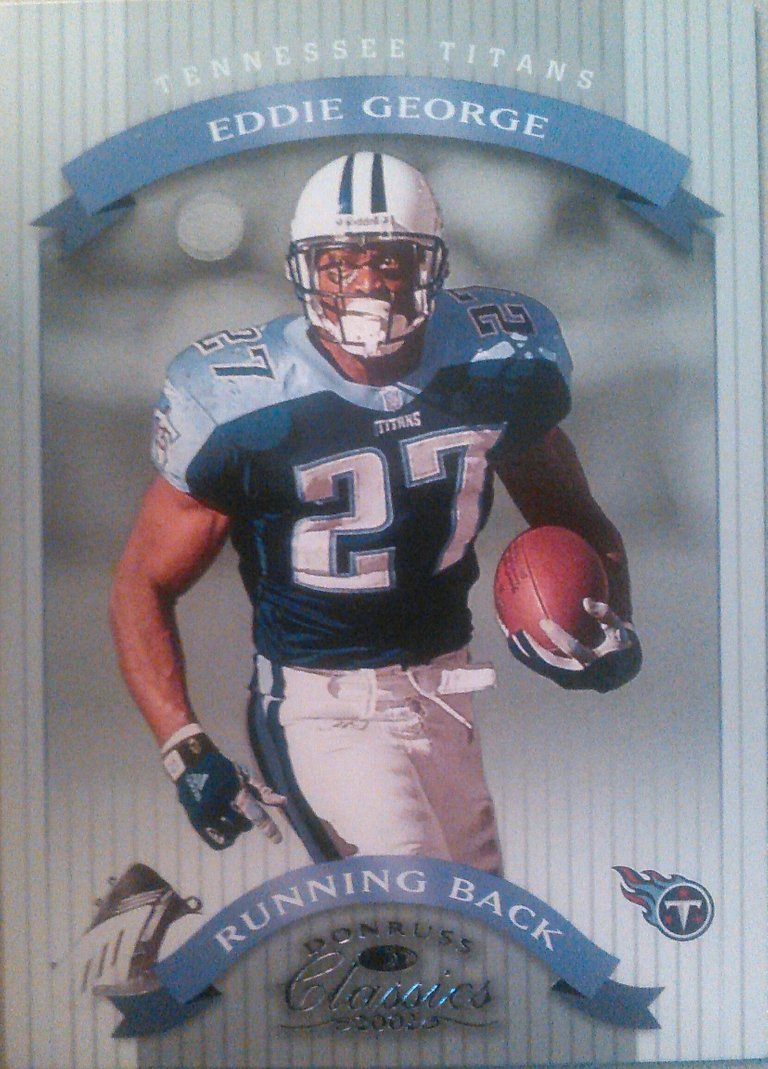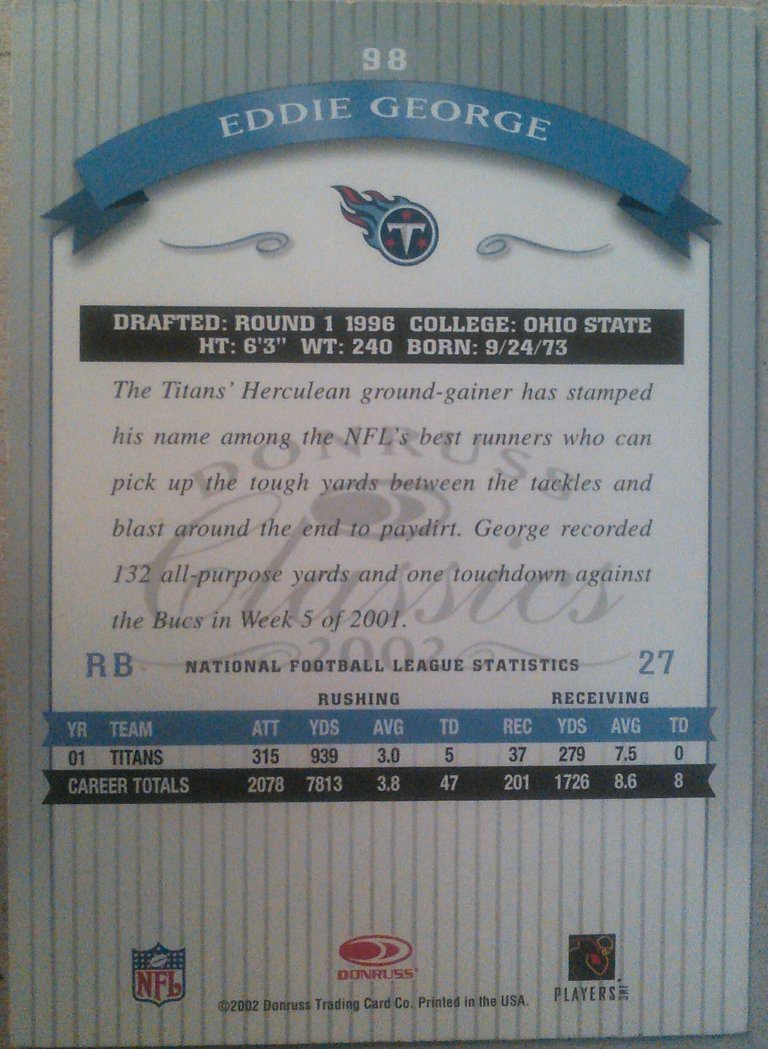 Such a sharp card.
Eddie was also a Heisman Trophy winner in, while he was 1995!

Src
Present day Titans' running back Derrick Henry still needs 3,213 rushing yards to pass Eddie on the all time Titans rushing yards list! I wonder if Derrick catches Eddie next season?
Nowadays, Eddie is giving college coaching a try. He's currently in his second the head coach for the Tennessee State Tigers.
---
---