Nate Diaz Panini Prizm Instant Impact card!
This is for sure one of my favorite pick ups in my recent cards purchase!
I enjoy buying specific cards on websites, it is very fun in it's own way. But sometimes I forget how fun it is to buy packs and enjoy the suspense in discovering what cards you happen to get.
I'm beginning to really enjoy collecting these UFC cards. I only have a few but I am excited about the ones I do have. Capturing awesome moments of fights performed by these professional fighters, the MMA cards are just so cool in their own way.
It's like owning pictures of movie scenes from action movies, except these images from these MMA cards are images from actual real life fights that can be watched.
I just find these cards dramatic and artistic and just unique. Of course not EVERY card is an action shot, but you catch my drift they mostly are.
I'm a fan of so many fighters, I am eager to keep collecting.
The sport is still growing too. There are only so many cards out there. For now.
This particularly amazing card is of none other than Nate Diaz! This man is easily one of the most famous MMA fighters of all time, not to mention when you combine the starpower of his older brother Nick. The Diaz Brothers collectively might be the largest figure in MMA perhaps other than the Gracie family but at this point the Diaz brothers may have even surpassed them considering their stardom is huge during this mainstream era when the sport is getting massive. The Diaz brothers have really been a part of several generations of the UFC.
Nate Diaz is famous for more than just his fighting, which he definitely excels at. His record is by no means even close to flawless, but he's nearly always competitive during his bouts and he's nearly always facing top talent. His heart during fights and his tough take-no-bullshit personality. The man is a real MMA OG and legend.
He's known for being an Ultimate Fighter winner. He has fought SO many fighters. He's known for two great fights against Conor McGregor.
Most recently he fought top welterweight contender Leon Edwards and he lost pretty clearly overall, BUT in the very last round he caught Edwards and wobbled him BAD. Even when Diaz loses, he provides a special, memorable moment.
Frankly if you have never heard of Nate Diaz AND you consider yourself a sports fan, you are living under a rock and you need your sports fan card revoked.
I'm glad to own this one.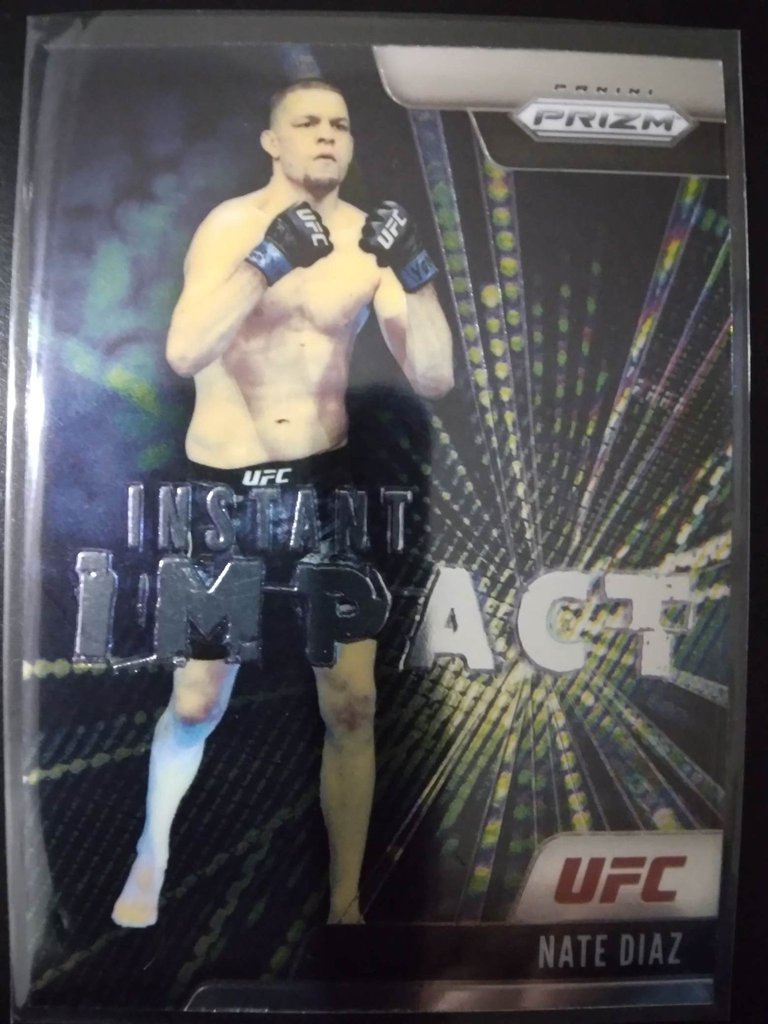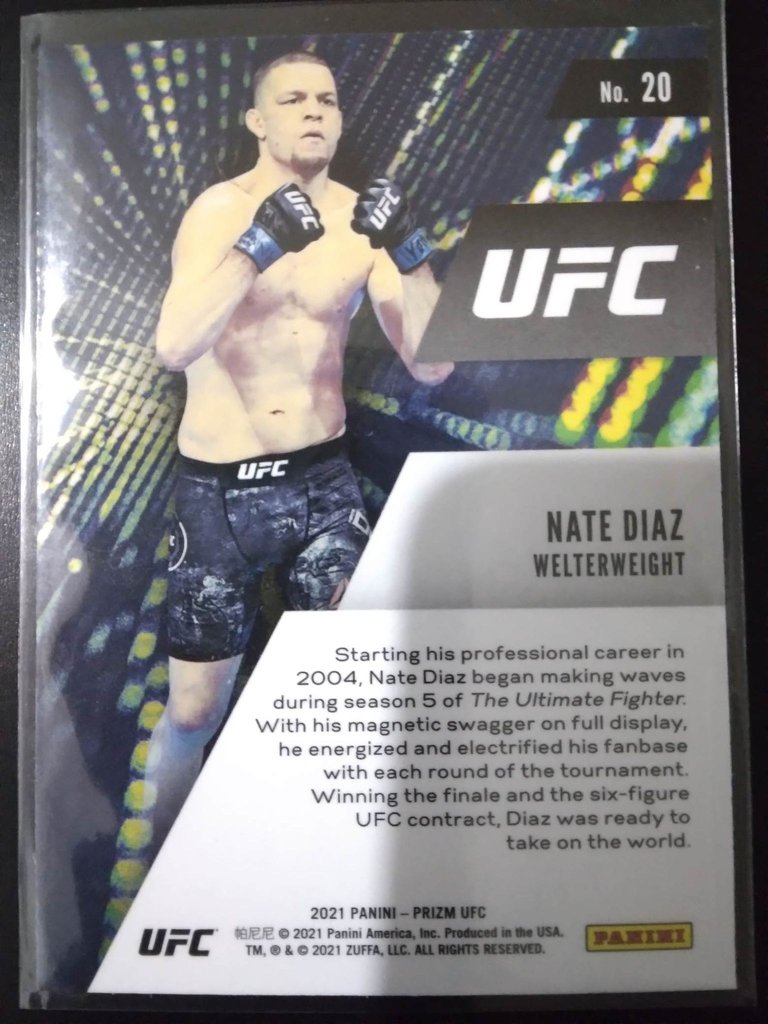 ---
---