A few weeks back I shared some of my recent card purchases. I got a solid bunch of rookie cards!
I'm a huge Titans fan and so I happily got some Titans rookies. I want to have an epic Titans card collection.
Here's one of the cards I got. I'll be posting the rest over time.
This is Titans inside linebacker, Rashaan Evans. He's the Titans' 2018 first round draft pick out of the University of Alabama. He's a hard hitting steadily improving talent so far! He's super underrated like most of the players on the Titans, and at only age 24 I believe he has a lot of room to get even better. He's a good solid starter and I'm glad I own one of his rookie cards.
I hope and expect him to be a big part of slowing the Steelers offense down today, hopefully!!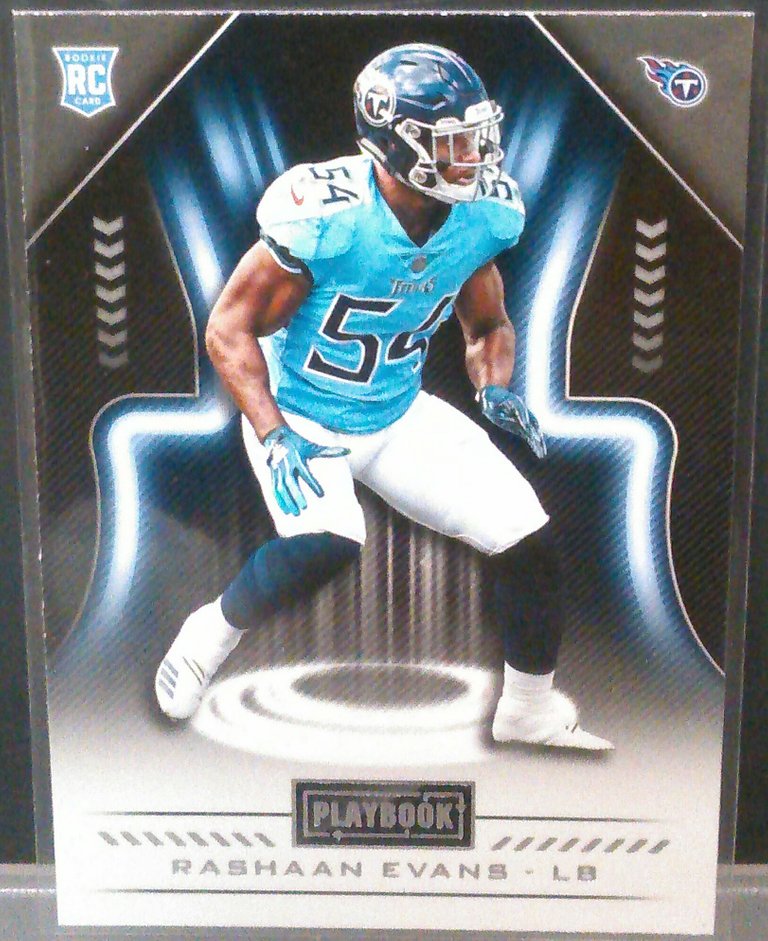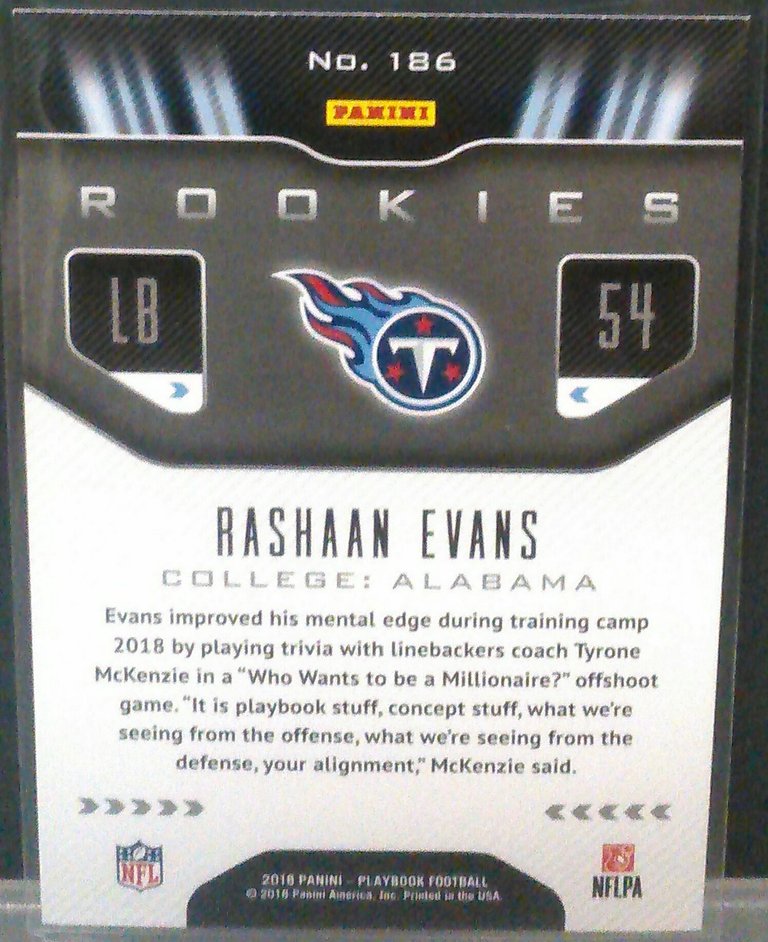 Keep sharing those cards everyone!