My personal life has been in pretty much total shambles. But there have been some tiny random good things that have happened during all the chaos.
It's been hard to make the most high quality posts lately because of the drama. But this is my first baby step I guess.
The other day I bought a couple cards on Ebay to flip. I also bought a couple Titans cards for my personal collection. I'm still waiting on some good ones, stay tuned.
But THIS A.J. Brown card could possibly be my favorite. Possibly my favorite of all my cards.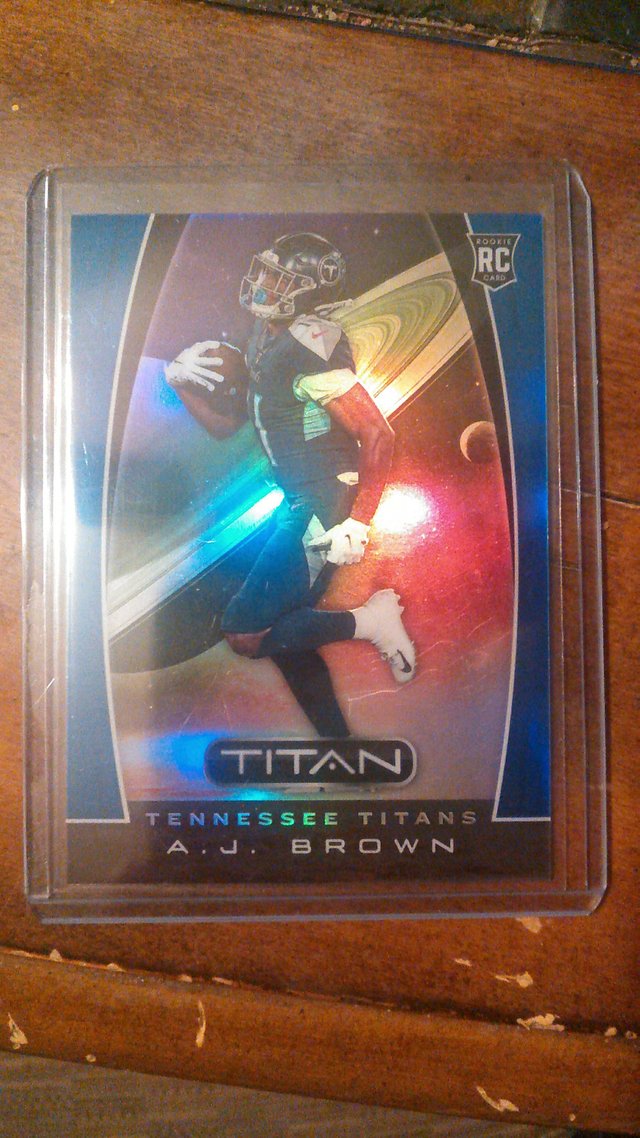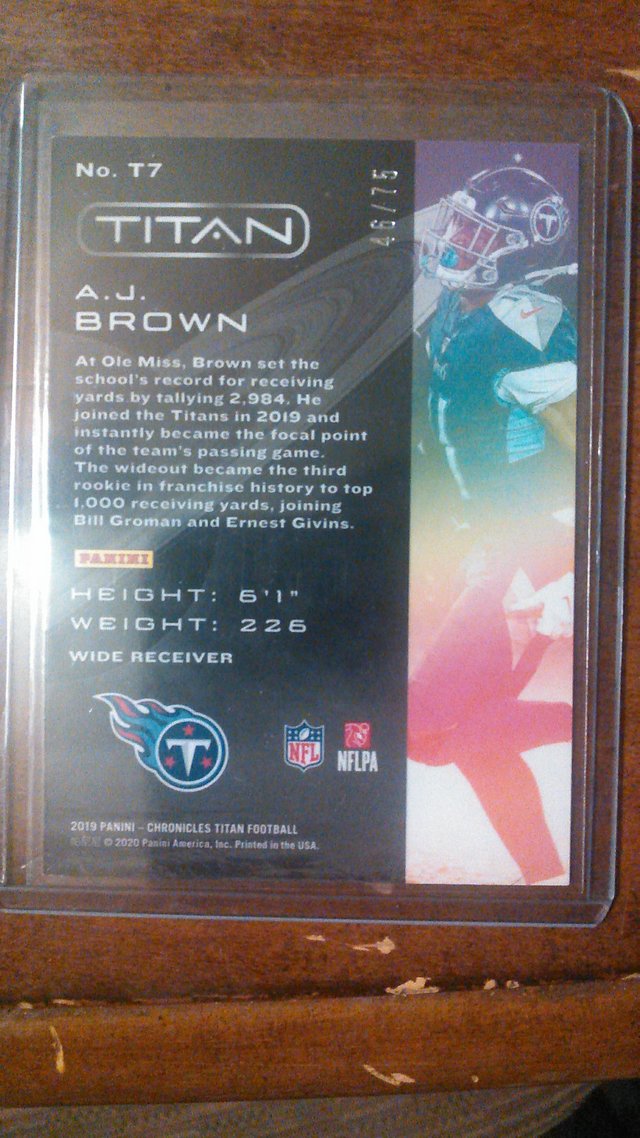 As you can see this card is designed to have A.J. look like he's running on a planet in space.
Now don't get me started on space ;)
It's an amazing card!
A.J. is also wearing my favorite style of the Titans jerseys, the dark blue style.
It would take a seriously SERIOUSLY pretty penny to ever sell this card. I likely will never sell it.
Can't wait for my other cards to come in!
What do you think of this card?