Meme challenge #190 Entry #1 The slipped Racquet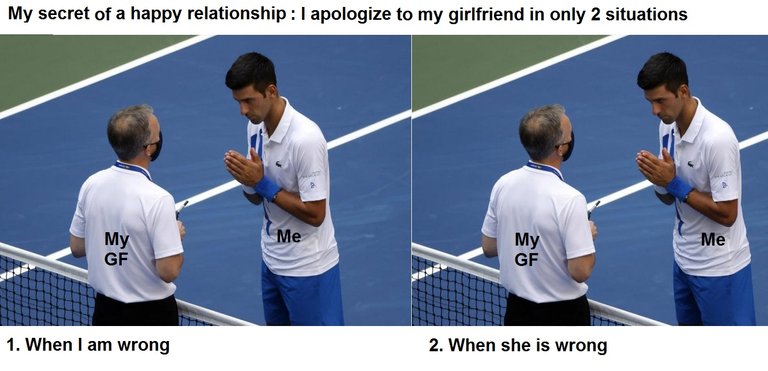 The above Picture reminds me of the racquet slip incident. This gives rise to two contradicting set of thoughts.
A) One that it is the right thing to punish the player even for accidental mistakes or
B) Players are also human and mistakes happen so it should taken on a case to case bases and the punishment should not be so harsh.
Who know his mind was somewhere else like on the 400 UNI airdrop and he was pondering if he has received the airdrop or not.
Just my thought ....
---
---