Meme Challenge #191 Entry #1 Memes Leo tokens and Car Sports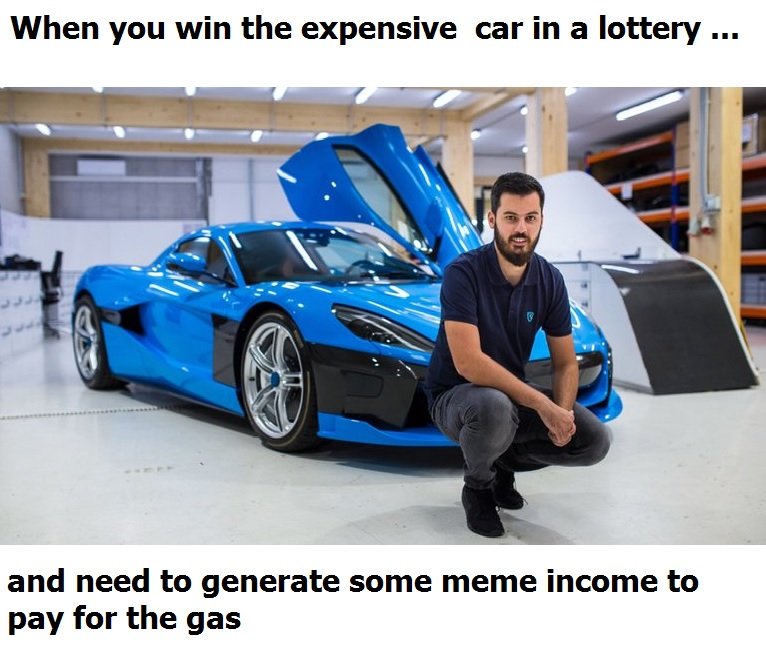 Could one buy a car like this?
Sure if you have the money. Talking of money and investments I cannot think of a better investment right now then getting into Leo tokens.
getting Leo Tokens for your content
One way is to create content on the leofinance.io platform and earn some Leo tokens.
Another way is to buy some Leo tokens from the Hive-Engine.com
Another great opportunity is to have sufficient money to wrap the Leo tokens to WLeo and put them in the liquidity pool and earn there some staking rewards.
Apart from that one can get the staking bounty.
Fast cars as a sport
Fast cars fascinate a lot of people and it is big sport that draws a lot of audiences. Some like to watch it live so travel to the venue and for others it is a TV sport.
Whatever your choice it remains one of my favorite sports and I am drawn to all kinds of fancy sports cars.
---
---