Today as part of the daily quest rewards I received an essence orb while opening the loot chests from the rewards. Imagine how surprising it would have been when the first chest itself gives me an essence orb. But look at the other cards in the reward. I keep getting the same thing again and again and no exciting stuff in the rewards. But I will not blame the rewards so much because at least it gave me an essence orb today.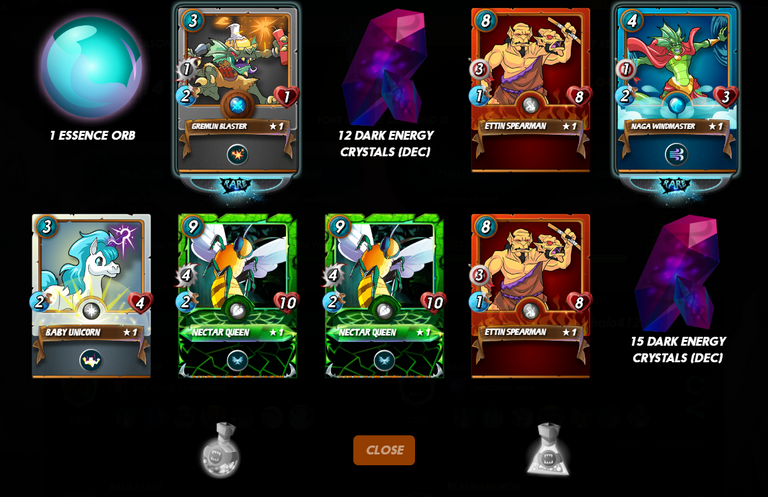 I already had one essence orb in my account that I received during the previous season end rewards. I was just waiting for the right moment to open it and I realized that the right moment came today and opened it. I did not have any expectations of these essence orbs, to be honest. The reason is that I know for the fact that they are going to give me the same old cards that won't add any big value to my collection.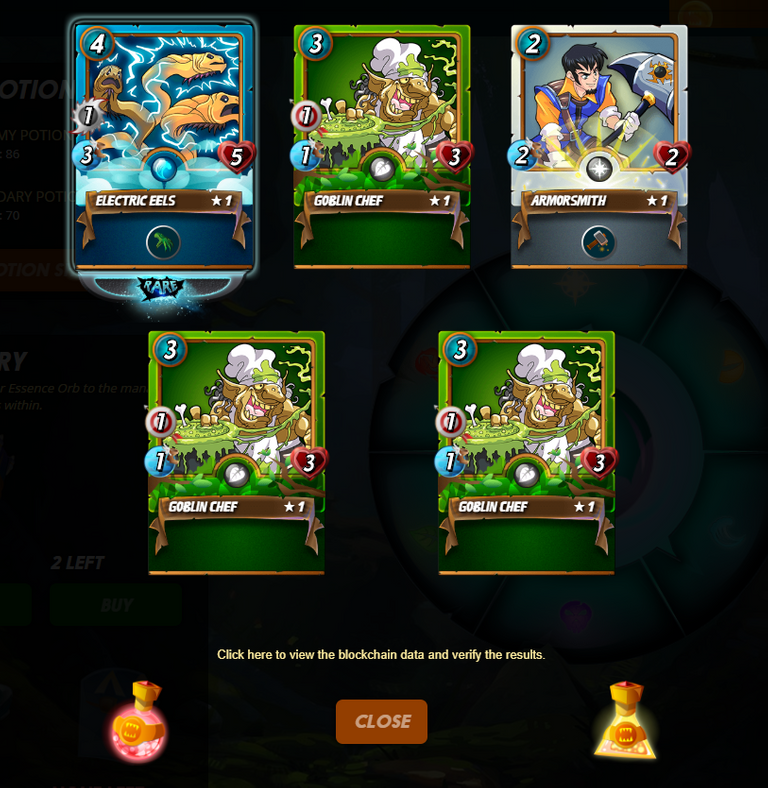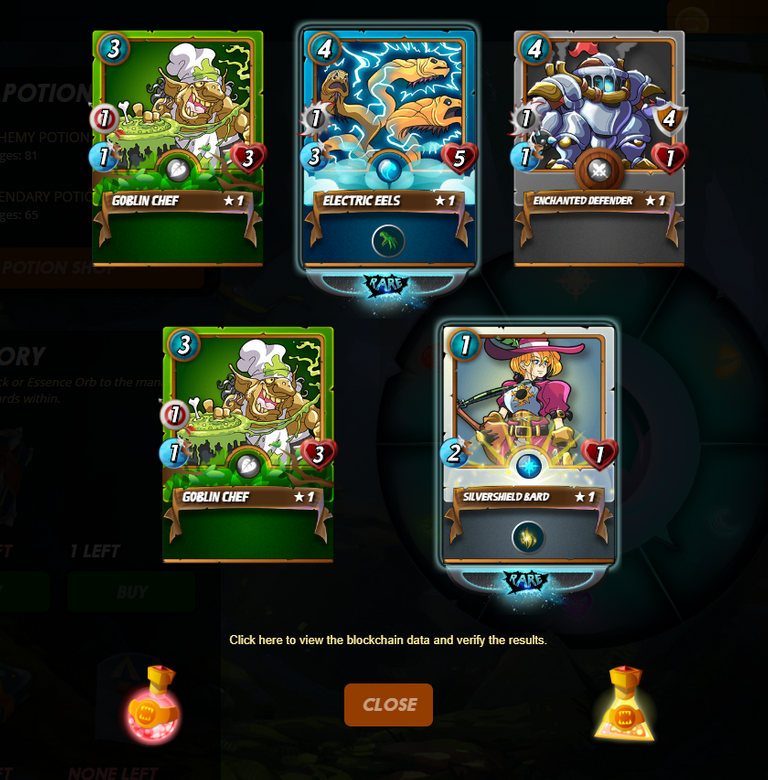 In spite of having the portions fully equipped, I did not receive even a single gold foil card or a legendary card. Such a shame. But nothing to blame because that's how it is and it is purely based on luck. Sometimes we may not even expect and the fortune would be so good and it provides us gold foil cards and legendary cards in simple quest rewards. So ya, I received 5 Goblin chefs from the orbs. I never used that card in my battles. I don't know maybe the card requires an upgrade or it is not worth enough for the battles. But I find it sufficient with the other cards in my deck instead of using a Goblin chef.
So, that's how my essence orb opening story goes. I will come back again later with a different splinterlands story.
---
You can check my deck collection here. If you like this article, please vote, share and follow!
---
Posted via neoxian.city | The City of Neoxian