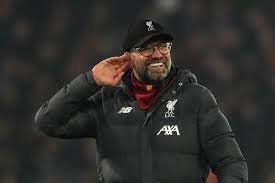 Alexander-Arnold, who has been at the mercyside club since his youth age had nothing but huge praises for his gaffer. According to him Klopp has done "everything" for the Reds, and what he has changed has been "mind-blowing".
You have to respect the things he does.
To change the whole club, to change everyone from doubters to believers, to make everyone think the same way, believe the same way and have the same dreams.
He just embodies the whole club. Even without being from the city, the country and being local, he clicks with the club. He does it with every person - fans, staff and players, says Alexander-Arnold according to the BBC.
Last year, Liverpool became European champions for the sixth time following the victory over Tottenham in the Champions League final. It was their second consecutive final after defeating Real Madrid in 2018.
They also finished runners-up to Manchester City in the Premier League last season, after losing just one match and earning the third-highest point number in history in the best English league.