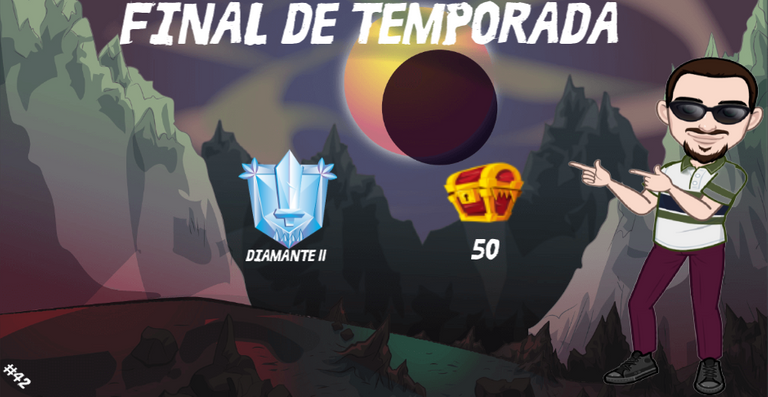 Seguindo a tradição dos post semanais vamos para as recompensas dessa temporada #42 15/02/2021 de @splinterlands
(No qual ja foi explicado aqui o motivo de eu fazer as postagens)

Nessa temporada terminei em diamante II garantido 50 baus de recompensas, entre elas uma LEGENDARY e uma gold :)
Isso mesmo quase igual a temporada anterior. na temporada anterior ganhei uma
Bila the Radiant e um undead rexx, já nessa temporada ganhei outra Bila the Radiant e uma gold Harvester.


Foi uma boa temporada, agora é correr contra o relogio já que na temporada atual temos menos dias para jogar :/
A decentralized, digital collectible trading card game built on the Hive blockchain!
Um jogo de cartas colecionáveis digital descentralizado e colecionável, construído no blockchain Hive!
https://splinterlands.com?ref=viniciotricolor
#Splinterlands #season #rewards
#SPT #PALNET #BATTLE #STEEMACE #NEOXIAN #SPLINTERLANDS #SPLINTERTALK #GG #PT #STEEMMONSTERS
Check out the other posts from past seasons:
Splinterlands End of season rewards
Splinterlands final de temporada e recompensas
#Splinterlands #season #rewards
#temporada e #recompensa
#SPT #PALNET #BATTLE #STEEMACE #NEOXIAN #SPLINTERLANDS #SPLINTERTALK #GG #PT #STEEMMONSTERS