Last night we were supposed to play 3 NBA playoff games.
Anomalous playoffs that due to the covid emergency were playing in the so-called "Bubble" in Orlando.
The playoff qualified teams were isolated from the outside world. Players, staff and every single team member under continuous medical supervision.
In this surreal atmosphere, like a sword of Damocles, the racial issue has plummeted.
The brutal murder of George Floyd has triggered protests throughout America, protests that, thanks to the Black Lives Matter movement, have crossed the U.S. borders.
The NBA immediately protested proudly in favor of the movement, clamoring for immediate change.
As a further message, players wore undershirts without their names but with anti-racial messages.
A strong awareness, thanks to the push of some leaders like Lebron James.
The players bowed at the beginning of the games and unanimous were the choruses of outrage at what was happening.
A strong and unprecedented protest.
Nothing, however, compared to what happened a few hours ago.
Following the dramatic events in Wisconsin, the umpteenth police harassment of the African American community by the police, the NBA reacted as never before in history.
The Milwaukee Bucks, favorites for the title and a step away from the semifinals, decided to stay in the locker room and not to play race 5 of the quarter-finals against the Orlando Magic.
The latter took the field for a few minutes before retiring and joining the boycott launched by the team of the phenomenon Giannis Antetokoumpo, MVP and best defender of the year.
The Orlando Magic then rejected the victory at the table, adhering completely to the protest.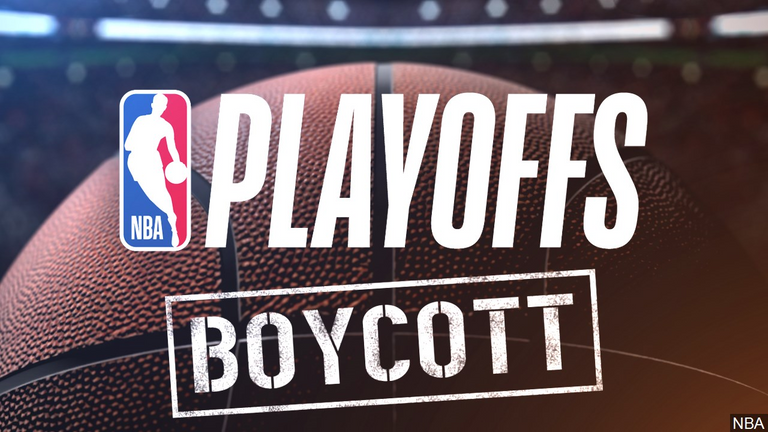 A few hours later they were to play 2 more very important matches.
Both were annulled, suspended, effectively decreed the first boycott in the history of the NBA, and of U.S. sport.
A boycott born for civil and social reasons and not for economic issues.
The richest sports competition in the world, which generates hundreds of billions of dollars in profits, has closed, suspended its most eagerly awaited, most watched, most paid event, under the strength of charismatic players who have said enough.
Enough of the usual silent and placid protests that no change had produced so far.
This time we needed a stronger, clamorous signal.
It was unexpected and very powerful.
It immediately triggered a domino effect that produced the suspension of all U.S. tournaments and championships, from soccer to baseball to tennis.
If there should ever be an end to this racial war, August 26, 2020 will be remembered as the day when the definitive change began.
Translated with www.DeepL.com/Translator (free version)