Yesterday was a day that the football/soccer lovers will always remember.
Something shochking happened. But first I'll tell you how my night went.
I hang out with my friend Adrian and we went to a sports bar to watch the fotball match Barcelona-Bayern Munich.
We arrived 15 minutes earlier and we had time to talk before the match started.
Of course, the tradition says that first we have to order the beer, then talk.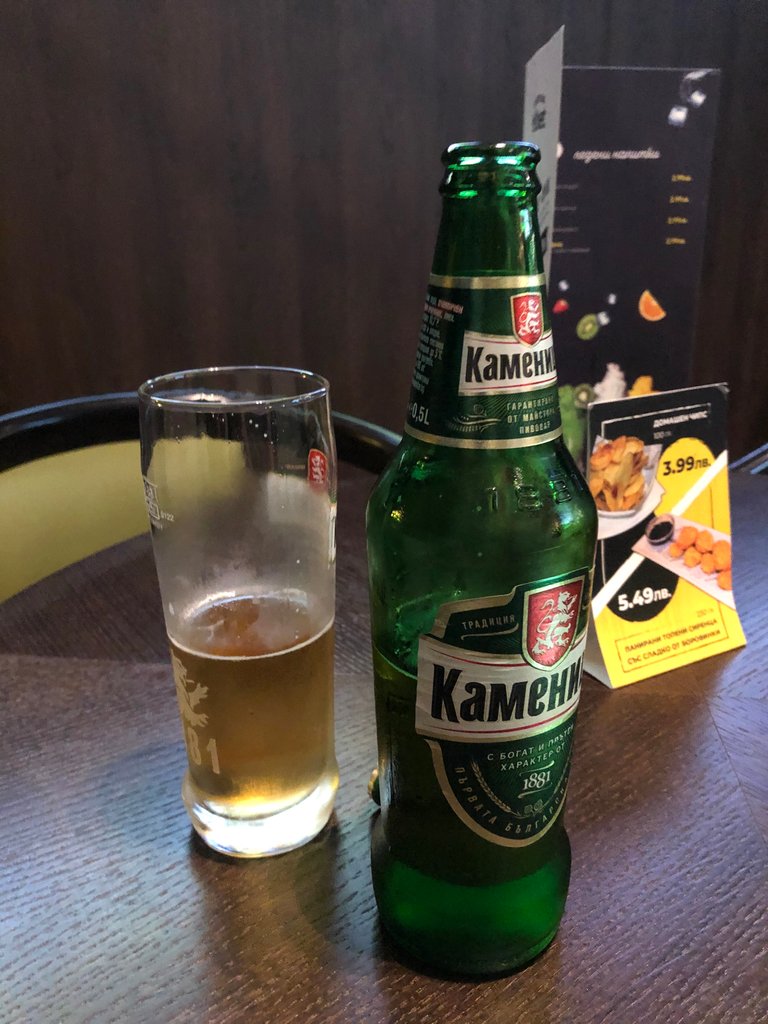 That's what we did.
Adrian is from Spain and he has never tried this Bulgarian beer "Kamenitza". I think he liked it.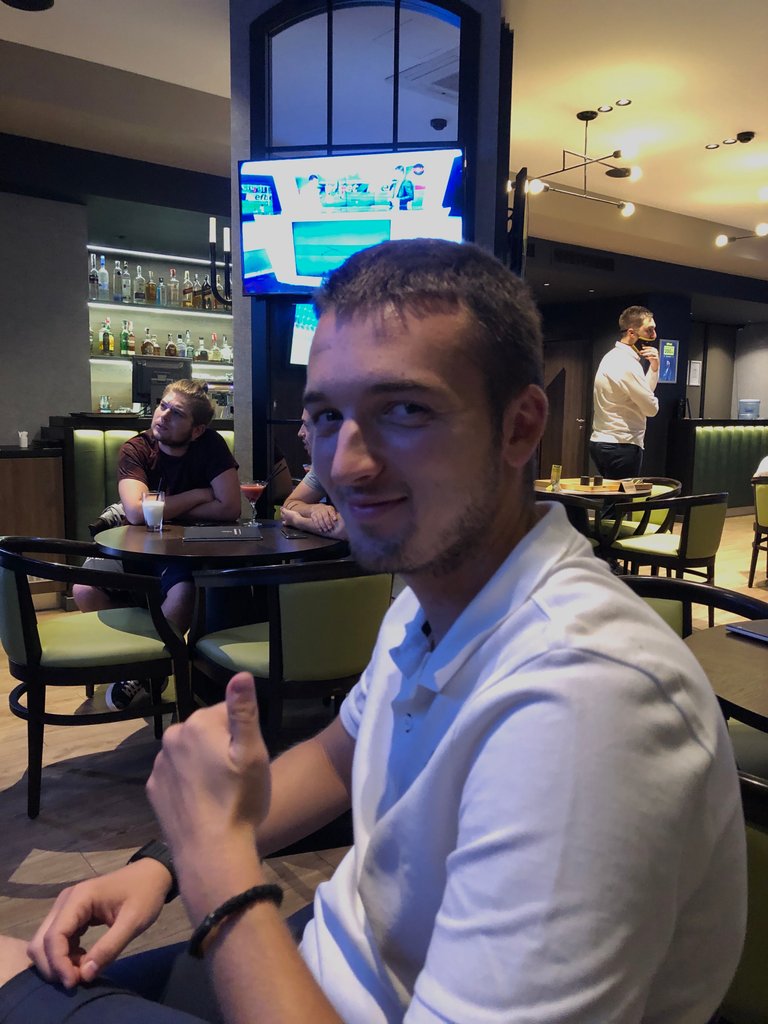 He loves photography and is actually a very good photographer.
I told him about the HIVE platforms and especially about the @esteemapp. Also I showed him a few profiles of several people who are uploading amazing photos and posts.Maybe he will join us soon.
He is the first Spanish that I know who can speak excellent English.
Adrian's girlfriend is one of @gigiii 's best friends. Actually we lived together with her in the Massachusetts, USA three years ago.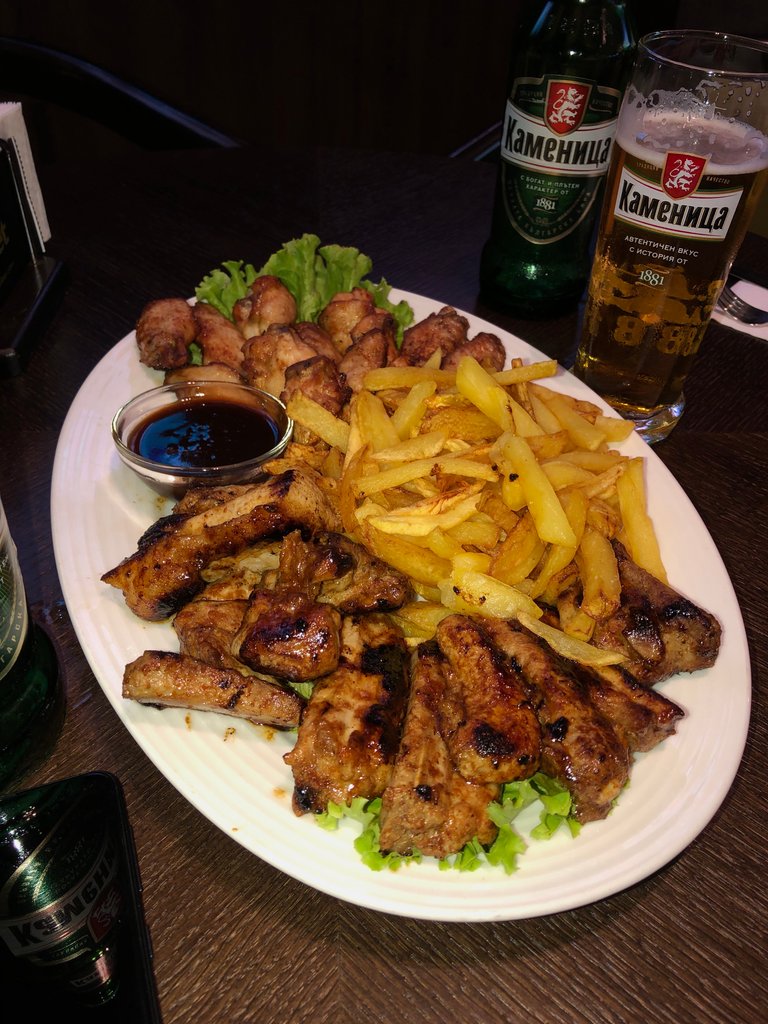 We didn't order some "tapas" like the spanish guys are doing, we ordered some sport's bar traditional food -> chichken legs, pork ribs and French fries.
Just take a look at this plate..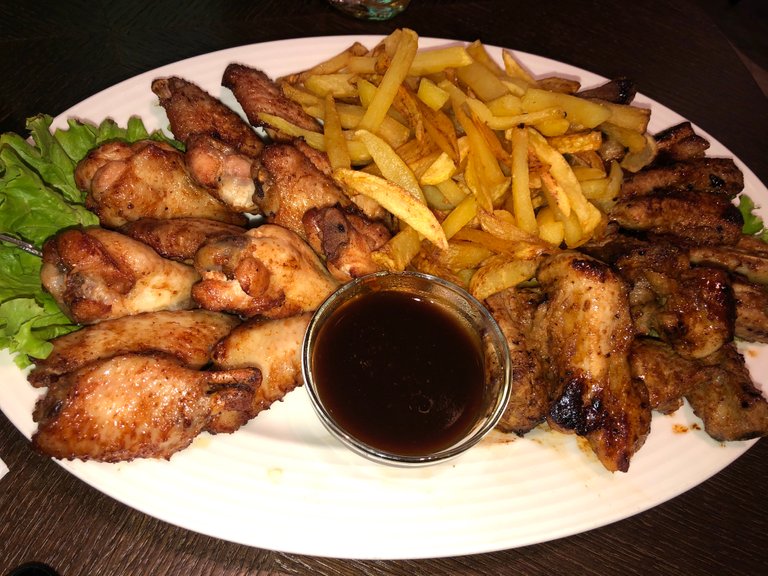 We were ready to watch this match.
My friend is a big fan of Barcelona. I love Real Madrid, but in this case I was more for the Catalans, because I don't like the Bayern Munich team.
Adrian hoped that his team would be able to win the Champions League.
The score in the 32nd minute was 1-4 for the Germans.
That's why we needed a new, cold beer. "Kamenitza" again.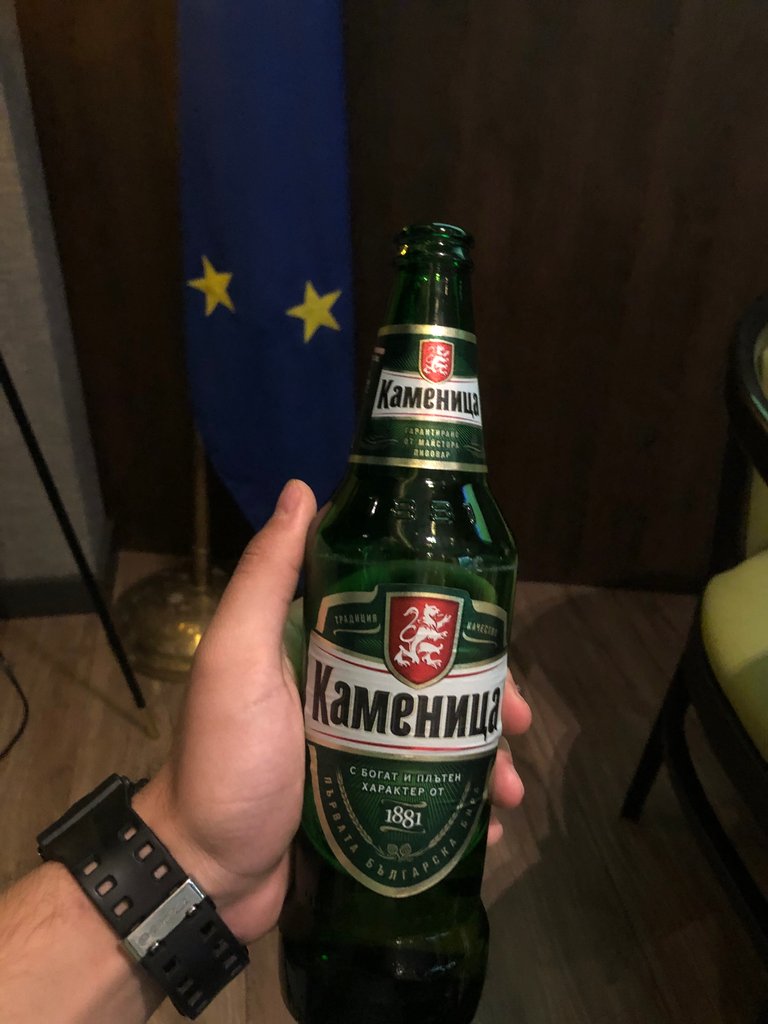 The last team to score 5 goals for Barcelona in a European match is my favorite team Levski. Honestly, although I don't like Barcelona, ​​I was angry when Bayern changed that fact.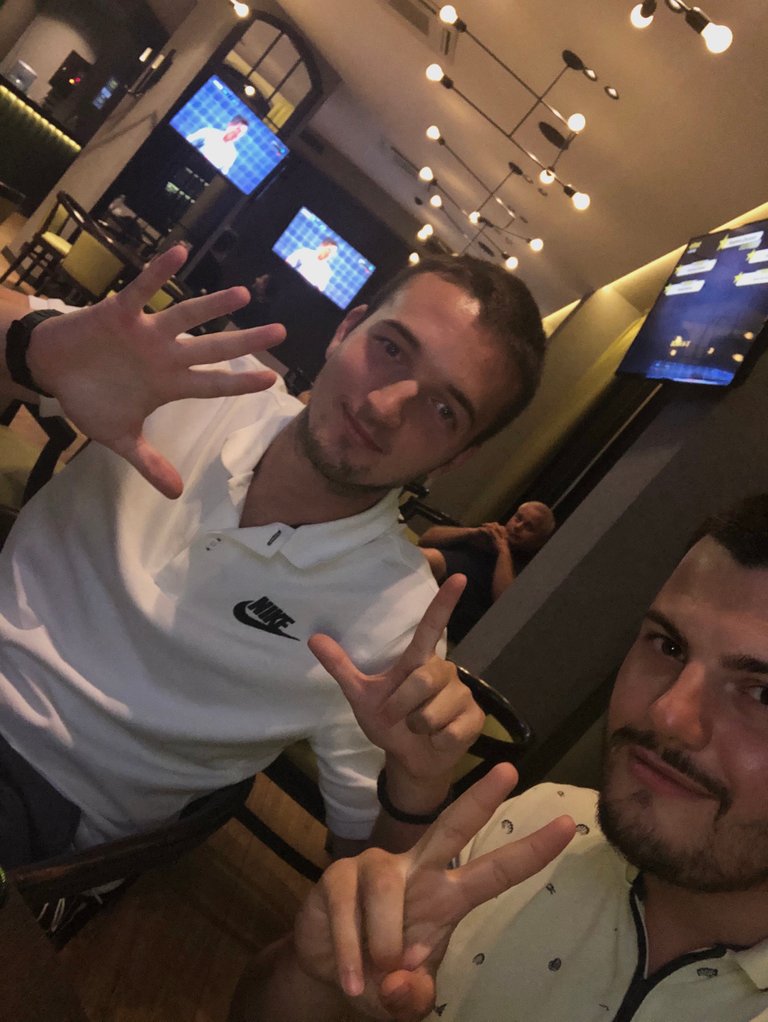 Here the result was 2:7 .. No one expected that.
In the end, the match ended with a score of 2:8. Disaster!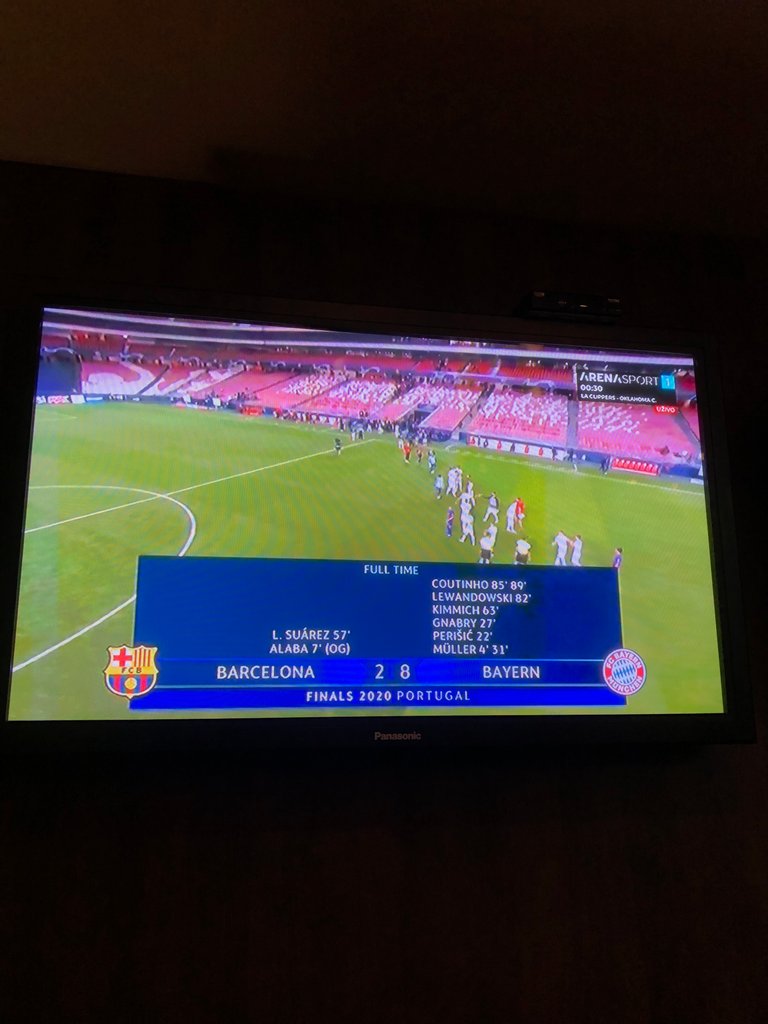 After the match with Adrian we went for a walk. I took him a photo with the background of the Bulgarian tricolor - white, green, red.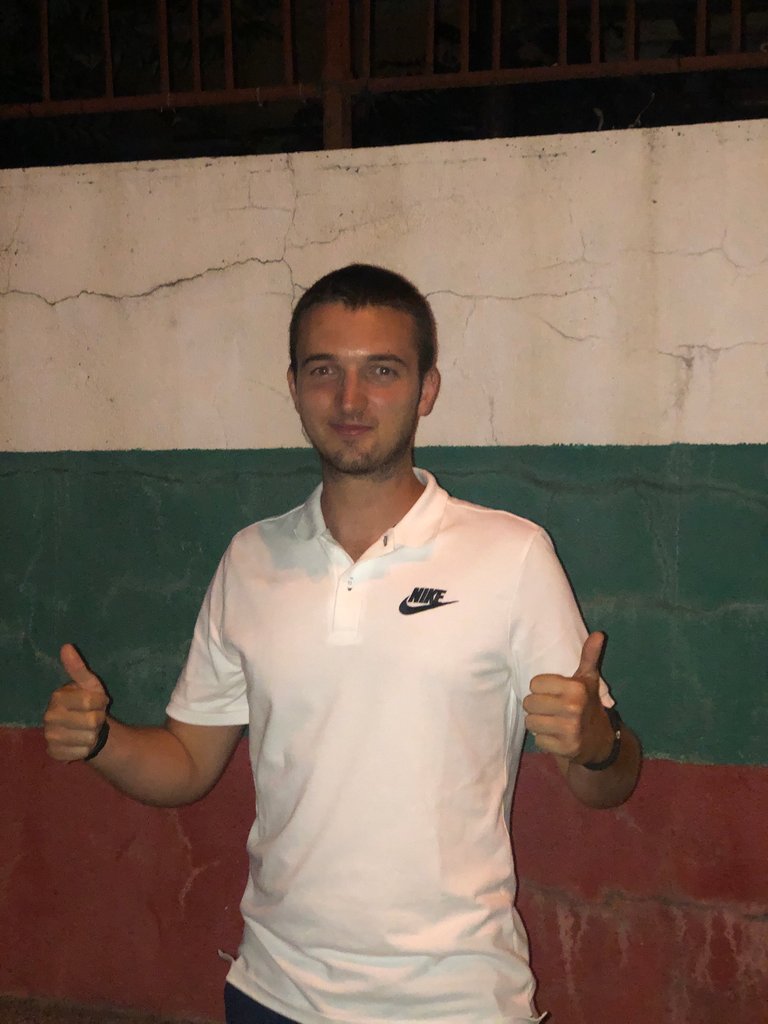 The result is shocking, but the winner is definetely the BEER!
For the final, I'm sharing with you a quote that I saw at the bar:
Beer, Football, Friends - BFF Redefined!
Have a nice weekend everybody. Don't forget to drink beer!