Hola mi querida comunidad de Full Deporetes, hoy quiero escribir y compartir con ustedes la alegría que significa la medalla olímpica de plata que el el atleta Daniel Dhers le dio a Venezuela en la modalidad de ciclismo BMX Free Style
Hello my dear Full Sports community, today I want to write and share with you the joy that the Olympic silver medal means that the athlete Daniel Dhers gave to Venezuela in the BMX Free Style cycling modality
DANIEL DHERS MEDALLA DE PLATA EN TOKIO 2020 // DANIEL DHERS SILVER MEDAL IN TOKYO 2020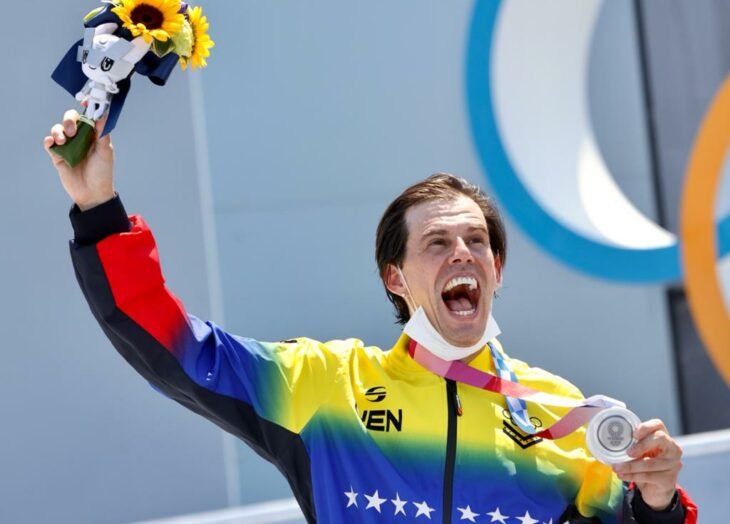 Fuente
Para los que no lo conocen su nombre completo es Daniel Eduardo Dhers Arellano, nació el 25 de Marzo de 1985 en Caracas Venezuela. Empezó a montar bicicleta cuando tenia 12 años, luego a los 18 años se fue a vivir a los Estados Unidos en donde comenzó su carrera profesional en este deporte. Ganó la medalla de oro en los juegos panamericanos de Lima 2019.
For those who do not know his full name is Daniel Eduardo Dhers Arellano, he was born on March 25, 1985 in Caracas Venezuela. He started riding a bicycle when he was 12 years old, then at 18 he went to live in the United States where he began his professional career in this sport. He won the gold medal at the Lima 2019 Pan American Games.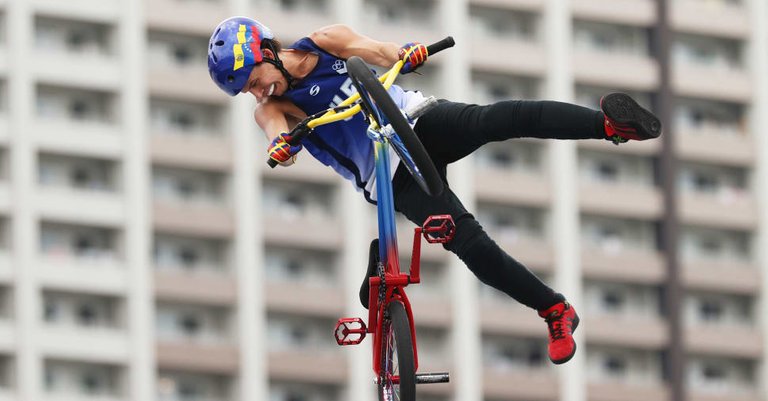 Fuente
Daniel llego a Tokio 2020 siendo el número 9 del mundo en la especialidad.
Su estilo alegre, tranquilo y tanto relajado lo hace ser un atleta que se gana el cariño de los fanáticos fácilmente, se nota que se disfruta mucho la competencia
Daniel arrived at Tokyo 2020 being number 9 in the world in the specialty.
His cheerful, calm and relaxed style makes him an athlete who wins the affection of the fans easily, it shows that he enjoys the competition a lot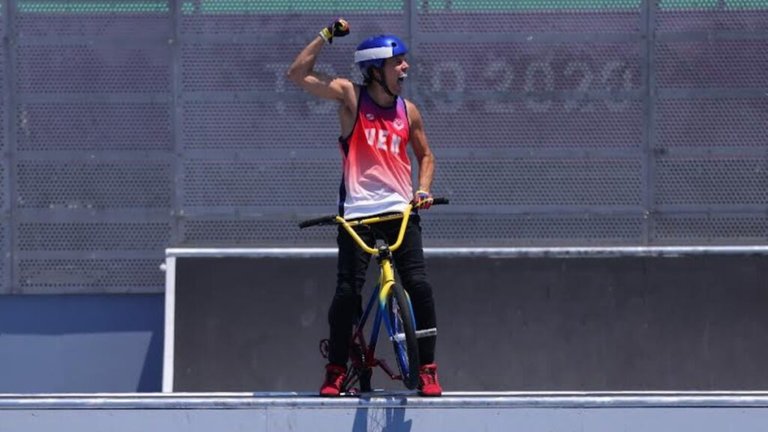 Fuente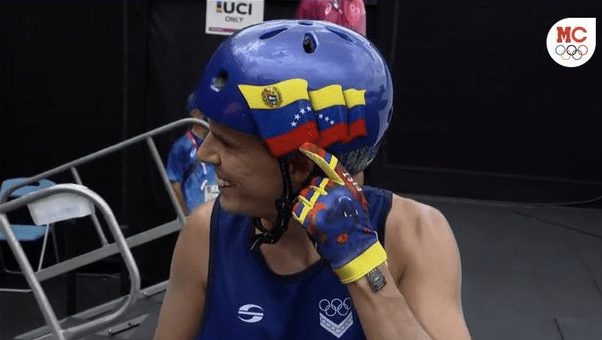 Fuente
Con una puntuación de 92,05 Daniel se llevo la plata olímpica, muy cerca del australiano Logan Martin que se llevo el oro con una puntuación de 93,30. Esta medalla significa mucho para Venezuela ya que es la tercera de plata en una misma edición de juegos olímpicos, algo que nunca había pasado. El atleta de 36 años aún tiene muchas alegrías que darle al país en los próximos años.
With a score of 92.05 Daniel took the Olympic silver, very close to the Australian Logan Martin who took the gold with a score of 93.30. This medal means a lot to Venezuela since it is the third silver medal in the same Olympic Games edition, something that has never happened before. The 36-year-old athlete still has many joys to bring to the country in the years to come.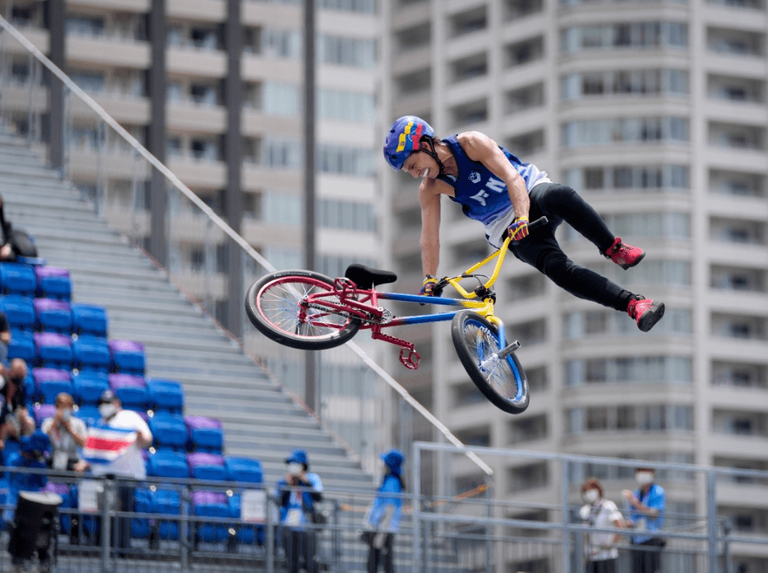 Fuente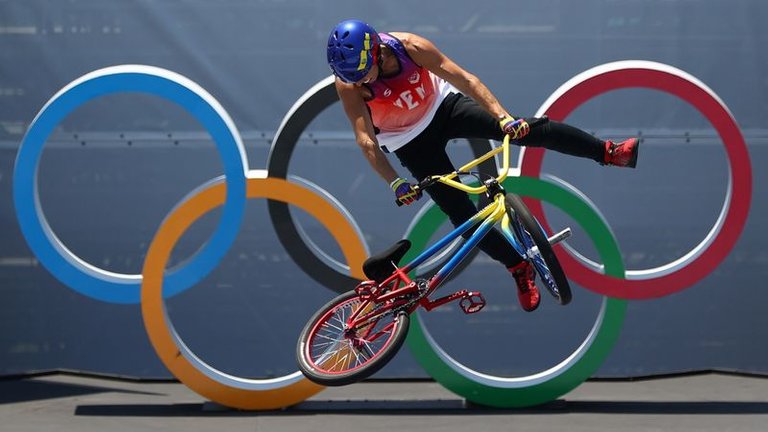 Fuente
Espero que les haya gustado. Muchas gracias por leer mi publicación
I hope you liked it. Thank you very much for reading my post.
Nota: las fotos de esta publicación fueron descargadas de varios sitios de internet. En cada pie de imagen esta el enlace de cada sitio.
Note: the photos in this publication were downloaded from various internet sites. In each image footer is the link of each site.
Espero que les haya gustado mi publicación, si les gusta, por favor voten, resteem, comenten y siganme en @acolm169
* I hope you liked my post, if you like it, please vote, resteem, comment and follow me @ acolm169 *