A muy pocas semanas de abrir los campos de entrenamiento para lanzadores y receptores, ante la negativa del sindicato de jugadores de posponer el comienzo de la temporada, solicitada por la oficina del comisionado de Ligas Mayores, hemos querido llamar la atención de las posibilidades ofrecidas por dos de los jugadores venezolanos más emblemáticos de la década pasada: Miguel "Miggy" Cabrera y El Rey Félix Hernández, antes de comenzar jornadas que serán cruciales en su futuro.
Just a few weeks before the opening of training camps for pitchers and catchers, in view of the players' union's refusal to postpone the start of the season, requested by the Major League Baseball commissioner's office, we wanted to draw attention to the possibilities offered by two of the most emblematic Venezuelan players of the past decade: Miguel "Miggy" Cabrera and The King Felix Hernandez, before the start of what will be crucial days in their future.
     Con un índice de victorias sobre el reemplazo (WAR) de 70.8, Miguel nada tiene que demostrar a éstas alturas de su carrera; con un contrato asegurado hasta 2023 y con opciones para 2024 y 2025, Miggy hizo la transición desde primera base a bateador designado la temporada pasada y tendría que suceder un milagro para verlo nuevamente en el campo. El Gerente General Al Ávila lo deja claro: "Creo que realmente puede hacerlo. Pero el factor de riesgo de que se lesione obviamente aumenta enormemente. Así que realmente no es lo mejor para él ni para nuestro equipo si queremos mantenerlo sano y mantenerlo en la alineación bateando."
With a WAR of 70.8, Miguel has nothing to prove at this point in his career; with a contract locked up through 2023 and options for 2024 and 2025, Miggy made the transition from first base to designated hitter last season and it would take a miracle to see him back on the field. General Manager Al Avila makes it clear: "I think he can really do it. But the risk factor of him getting hurt obviously increases tremendously. So it's really not the best thing for him or our team if we want to keep him healthy and keep him in the lineup batting."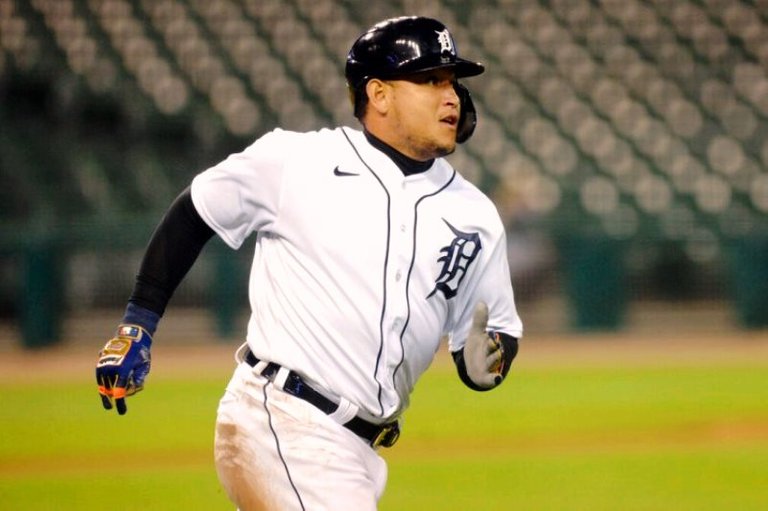 Así las cosas, él deberá concentrarse en terminar de acostumbrar a la rutina del bateador designado, puesto que fueron muy pocos juegos (57) en una campaña recortada por el Covid-19. En ella bateó 10 cuadrangulares para finalizar con 487 de por vida y si proyectamos lo conseguido en el 2020 a una temporada completa, lo que estamos por presenciar es la obtención de números que significarán la cerradura del cofre en su brillante carrera: con 13 cuadrangulares adicionales, traspasará la cifra de 500 jonrones, lo que cimentará su leyenda.
As it is, he will have to concentrate on getting used to the designated hitter routine, since there were very few games (57) in a campaign shortened by the Covid-19. In it he hit 10 home runs to finish with 487 for life and if we project what he achieved in 2020 to a full season, what we are about to witness is the obtaining of numbers that will mean the lock of the chest in his brilliant career: with 13 additional home runs, he will cross the figure of 500 home runs, which will cement his legend.
     Si suma 43 carreras anotadas llegará a 1.500 pisadas de home, adicionando 41 impulsadas arribará a 1.200 enviadas a casa, con 19 dobles sumará 600 batazos de dos esquinas y el que vemos más difícil de lograr es batear 134 hits con los cuales arribaría a los 3.000 de por vida. Para éste último registro, tendría que jugar un mínimo de 140 partidos, es decir, mantenerse sano la mayor parte de la temporada y, por supuesto, produciendo para que no lo envíen al banco.
If he adds 43 runs scored he will reach 1,500, if he adds 41 RBIs he will reach 1,200 runs sent home, with 19 doubles he will reach 600 two-corner hits and the most difficult to achieve is to hit 134 hits which would bring him to 3,000 in his lifetime. For this last record, he would have to play a minimum of 140 games, that is, stay healthy for most of the season and, of course, produce to avoid being sent to the bench.
     Cabrera ha demostrado poder de adaptación en las transiciones que ha hecho en su carrera: comenzó siendo shortstop, luego pasó a los jardines, después pasó a la esquina caliente antes de recalar en primera base. Todavía le falta demostrar que puede hacer el grado como bateador designado y creemos que lo puede hacer. Sus rodillas ya no aguantan más las exigencias del campo y tendrá que asumir eso.
Cabrera has shown adaptability in the transitions he has made in his career: he started at shortstop, then moved to the outfield, then to the hot corner before moving to first base. He has yet to prove he can make the grade as a designated hitter and we believe he can. His knees can't take the demands of the field anymore and he'll have to take that on.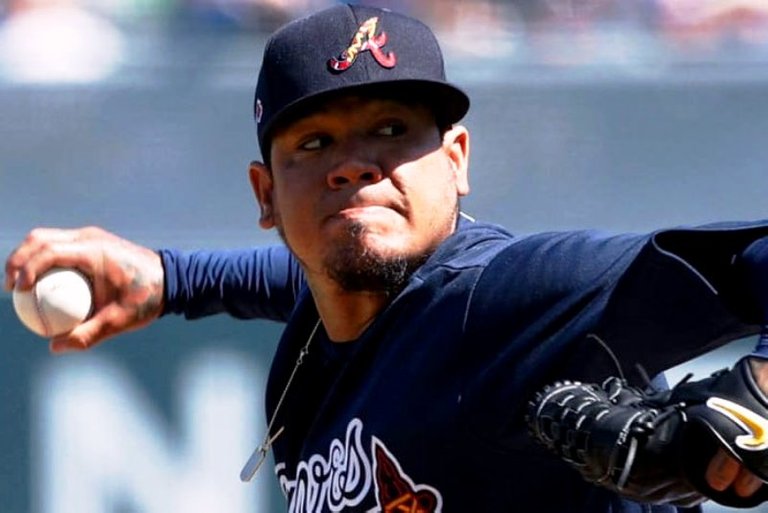 Los Orioles de Baltimore sorprendieron al mercado de agentes libres al contratar a Félix Hernández, pero con un contrato super ventajoso de ligas menores con invitación al campo de entrenamiento y por un millón de dólares si logra hacer el grado. No dudamos que el Rey Félix tiene todavía algo por mostrar de aquel pitcher dominador de la década pasada. Se vió muy bien en el campo de entrenamiento de los Bravos de Atlanta, antes de declinar jugar por la pandemia. Sospechamos que fue una decisión estratégica que le ha dado a su brazo una temporada más de descanso: tiene 34 años y será la pre-temporada crucial.
The Baltimore Orioles shocked the free agent market by signing Felix Hernandez, but to a super-advantageous minor league contract with an invitation to training camp and for a million dollars if he makes the grade. We have no doubt that King Felix still has something to show for that dominant pitcher of the past decade. He looked very good in Atlanta Braves training camp before declining to play because of the pandemic. We suspect it was a strategic decision that has given his arm one more season of rest: he is 34 years old and it will be the crucial pre-season.
     Tiene el Rey un más que decente WAR de 54.1 a lo largo de 15 temporadas ¿su reto? Demostrar que todavía puede lanzar. Especular a éstas alturas es difícil. Pero sabemos que Hernández tuvo que haber hecho algo para mostrar la buena forma que lució en la pre-temporada pasada. Algunos periodistas se atrevieron a especular con un dolor, para justificar su decisión de pasar de largo al 2020. Sólo él lo sabe. Mientras, podríamos soñar con verlo lanzar otro juego perfecto y redimirse como regreso del año ¿no les parece?
The King has a more than decent WAR of 54.1 over 15 seasons - his challenge? To prove he can still pitch. Speculating at this point is difficult. But we know Hernandez had to have done something to show the good form he showed last preseason. Some reporters dared to speculate pain, to justify his decision to move on to 2020. Only he knows. In the meantime, we could dream of seeing him throw another perfect game and redeem himself as comeback of the year, Don't you think?
P.S. English is not my native language, apologize for that.
I used a web translator for english text (DeepL)
     ¡Gracias por leer..! // Thanks for read..!

¿Quieres tener tu propio blog y la libertad financiera que significa
el mundo cripto? ¡Haz clic en la firma!
---
My social networks